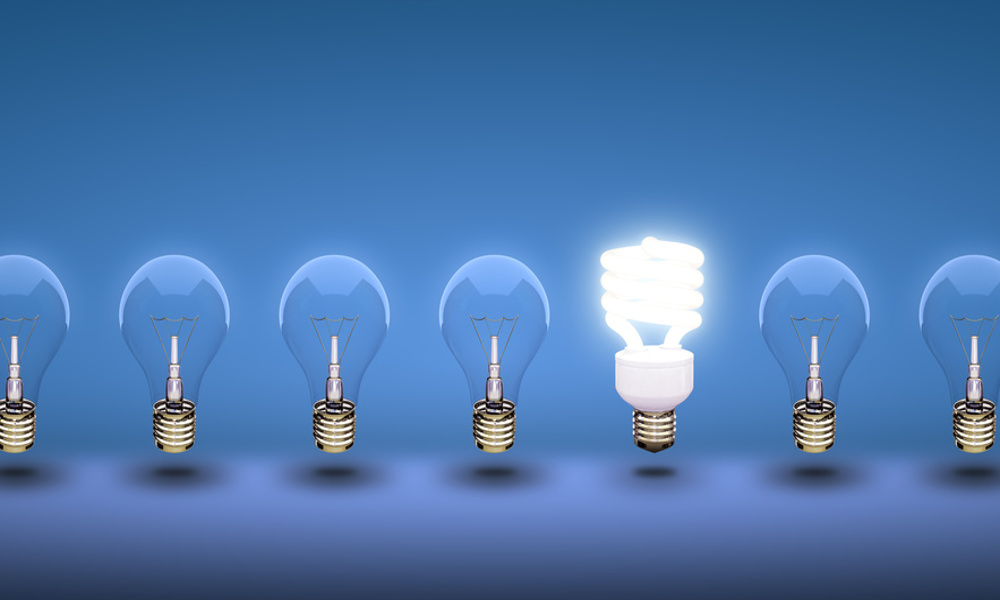 We live in a world being transformed by energy-efficient appliances; however, not every household has upgraded to these devices or have the money to do so. Thus, these households need to find other ways to save on electric and gas bills, while enjoying the usefulness of the appliances they need in their home. Finding ways to conserve energy and other resources in your home is not only good for your wallet, but is also good for the environment. To help you discover new ways to conserve energy around your home, we have compiled a list of ways to save on your home energy bills.
Heating and Air Conditioning Energy Saving Tips
Air conditioning is awesome, but if your going to leave a room for a long time, be sure to turn off the A/C unit.
Close all the vents in rooms or bedrooms that you do not use often.
Install ceiling fans that are remote controlled rather than have a built-in air conditioning unit.
When the room is occupied, put the thermostat in a comfortable setting.
When the fireplace isn't used, close the damper in the fireplace
Laundry Appliances Energy Saving Tips
Avoid using your washing machine in partial loads. It is better if you meet the capacity of the machine.
Dirty clothes must be pre-soaked for hours. This will prevent you from running your machine twice.
For the garments that aren't very dirty, put a small quantity of detergent and put your machine to a lighter wash setting.
Electric driers consume more energy in drying clothes so you might apply the conventional way of drying your garments (i.e. hanging them outside to dry).
Ironing clothes should be done at one time and during off-peak hours
Refrigerators and Freezers Energy Saving Tips
Refrigerators and freezers must be defrosted regularly. Frost build-up can increase the load of the compressor motor.
Inspect your refrigerator and look for a leaking gasket.
Avoid constant opening and closing of the refrigerator's door because it can contribute to ice or frost build-up.
If the refrigerator manufacturer has a recommended temperature setting, try to maintain that temp. setting.
Kitchen Appliances Energy Saving Tips
Don't boil water in an open pan. A pan that's covered will boil the water faster.
Keep the burners, range top and reflectors clean. It can help generate more heat and consume less energy.
When the food you're cooking starts to boil, turn the electric stove to low mode.
Don't put smaller pans or pots in small burners or heating elements.
Lighting Energy Saving Tips
Switch off unused lights as well as other appliance that use electricity.
Utilize low wattage yet efficient lamps.
Replace your incandescent bulb with fluorescent lamp.
These are just a handful of tips to help lower your energy bills. There are many other factors which can also guide you in conserving your home energy. Remember that the two great factors which you can change in order to enhance your quality of life are your lifestyle and your home. If you want to modernize your home, you have to make significant decisions regarding your household appliances. In today's world, we are faced with a wide range of appliance styles, sizes, configurations and technologies. Evaluating your household appliances can help a lot in your aim to save home energy.
The following are the factors that can help you compare and assess your home appliances:
Energy Efficiency
It is always good to carefully weigh up the energy efficiency of the appliances in your home. In some household devices, you are left with a choice between electricity and natural gas as the source of power. The energy efficiency can also be based on the materials the machine or appliance is made of. Various materials can be cooled and heated at different rates.
Appliance Size
Having an appliance with the right size is significant. Speed also comes into play. Generally, the faster an appliance finishes its task, the less time it uses energy.
Appliance Features
Assess first the features of an appliance before purchasing it and think carefully how these features can improve your lifestyle. Another advisable tip is to come up with a home energy conservation plan. There are various approaches which you can use in developing such plan and these include:
Identification of the places where home energy is used inefficiently or lost
Prioritizing the said areas and finding out how much energy is being wasted
Correcting the said problems systematically depending on your home energy improvement budget
As you come up with your home energy conservation preparation, you should first identify the problem vicinities. It is good to start in the area where higher amounts of energy is used because that area can also be the best place to gain potential savings.

With the above mentioned home energy conservation tips, you can free up more bucks while being an energy conscious person.

What are some of the ways you and your family save on your home energy bills? Share your tips with our readers in the comments section below.

<!-comments-button-->