What is your strategy when shopping for online deals? Does it include visits to coupon websites, price comparison websites, and/or deal aggregator websites? If the answer is yes it is likely you are already saving money shopping online. However, if you answered no, we wish to offer some shopping tips by mentioning the 3 basic ways to save money shopping online.
Deals Aggregation Sites
These sites take hundred's, if not thousand's of daily deals from popular online retailers and put them in one location. These sites can spotlight the best deals available around the web and site visitors can post their own favorite deals. SlickDeals.net is one of the largest community driven sharing sites for deals and most recently they have added coupons.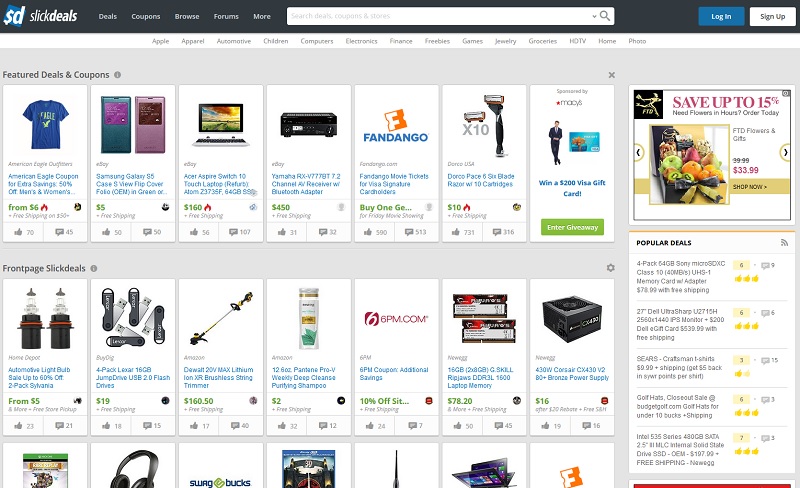 Here you can find the latest deals from sites like Amazon, eBay, Sears, Newegg, and more. Once you find a great deal that you might be interested in buying, viewing the product post provides additional information about this deal. The information might address how great this deal really is, if there are comparable deals at other retailers, and compares this deal to past deals for the product. Many of these reviews come from the staff at slickdeals, but oftentimes you will find a large thread of commentators sharing their thoughts on the deal. This information will allow you to quickly determine if this deal is in fact a deal, thus helping you to save money.
Coupon Sites
These sites are widely considered the most popular destination sites for savvy shoppers looking for discounts. These sites might be frugal moms blogging about savings opportunities or coupon networks aggregating coupons from thousand's of retailers. Typically these coupons represent deals that offer store wide savings more often compared to the specific product deals mentioned above. By far the largest coupon website is RetailMeNot.com, which has over 500,000 coupons from over 50,000 stores.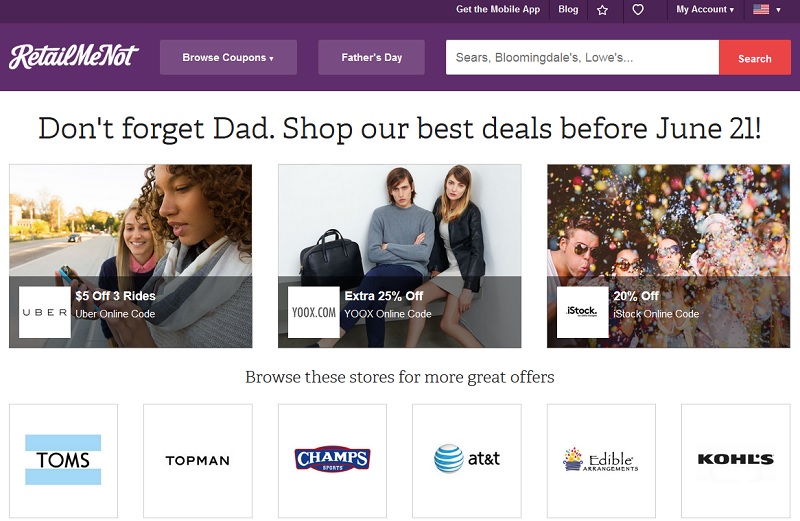 With an average savings of $20, this coupon network has the ability to help visitors save money shopping online and in-store. They typically feature online coupon codes & free shipping offers. A widely known alternative to this site is Coupons.com, which specializes in printable grocery coupons, but also has a large selection of online coupon codes & offers.
Price Comparison Shopping:
Comparing prices on products is another great way to save money and many consumers do not utilize these services as much as they should be. Perhaps it is loyalty to a specific retailer, but these sites can help you maximize your savings for a particular product. PriceGrabber.com is a great example of a price comparison shopping website, offering price comparisons on millions of products.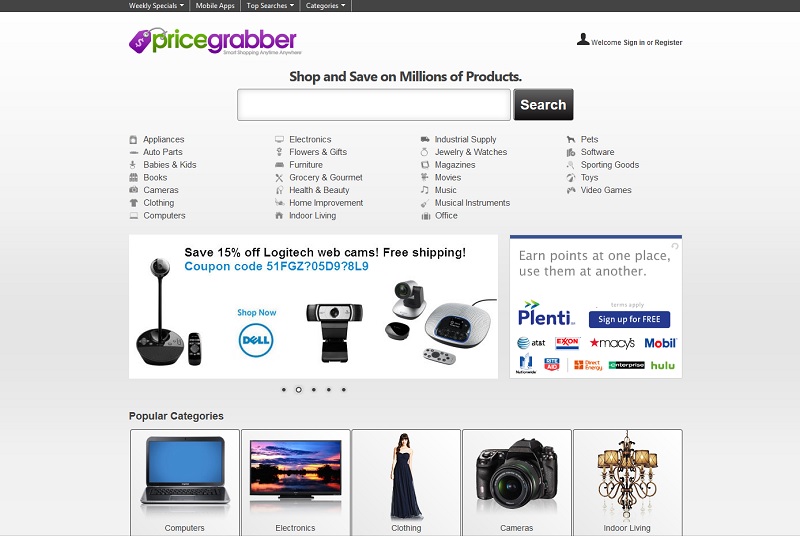 The price comparison experience allows an interested shopper the ability to see the prices at several online retailers and quickly determine the best place to buy the product. Used in conjunction with the traditional ways to save sites previously mentioned, a savvy shopper can find some serious savings opportunities. Here at Frugal Buzz, we offer price comparison shopping on over 50 million products. For those looking for an item online or looking to find the lowest price, shopping through Frugal Buzz will help save you time and money.
Online Shopping Tips
Our recommended approach to saving money shopping online:
Have 1-2 sites you frequent within each of the 3 categories mentioned above
Start your shopping by visiting a site that aggregates deals, quickly search for the product you wish to find, and if a deal is available take note of the retailer the deal is available through
Then browse the prices for the product on a price comparison website
If there is a better price listed on a price comparison website over the deal price found on a deals aggregator site, you may have found a better retailer to buy this product from
With the price information known, search for coupons to help maximize your price savings at the retailers the best price is available through
Armed with coupon codes and where you will shop, visit the retailer and buy the product
Finally, share your savings with friends and offer them tips & advice to help them save money shopping online
We understand that the 3 basic ways to save money shopping online (mentioned above) may not include all the ways to save, but they represent a great starting point. If you have found new opportunities to save money shopping online, share it with us in the comments section below. Happy Shopping!

<!-comments-button-->