The 2015 Bowflex Black Friday Ad was recently released online and features the deals available on Black Friday and Cyber Monday. The one page ad features several deals including the Bowflex TreadClimber TC200, Bowflex TreadClimber TC100 and Bowflex MAX Trainer MS.
The Black Friday Treadclimber Sale started on November 26 and ends tonight (11/27) at midnight. To save on the featured treadmills in this ad, use the coupon code FRIDAY15 at checkout.
The Cyber Monday Max Trainer Sale will begin Monday, November 30 and will end that day at midnight. Use the coupon code MONDAY15 at checkout to receive your discount.
For those fitness fanatics in your life, the Bowflex Black Friday and Cyber Monday sales will be a great place to find them a nice Holiday gift.
Bowflex 2015 Black Friday Ad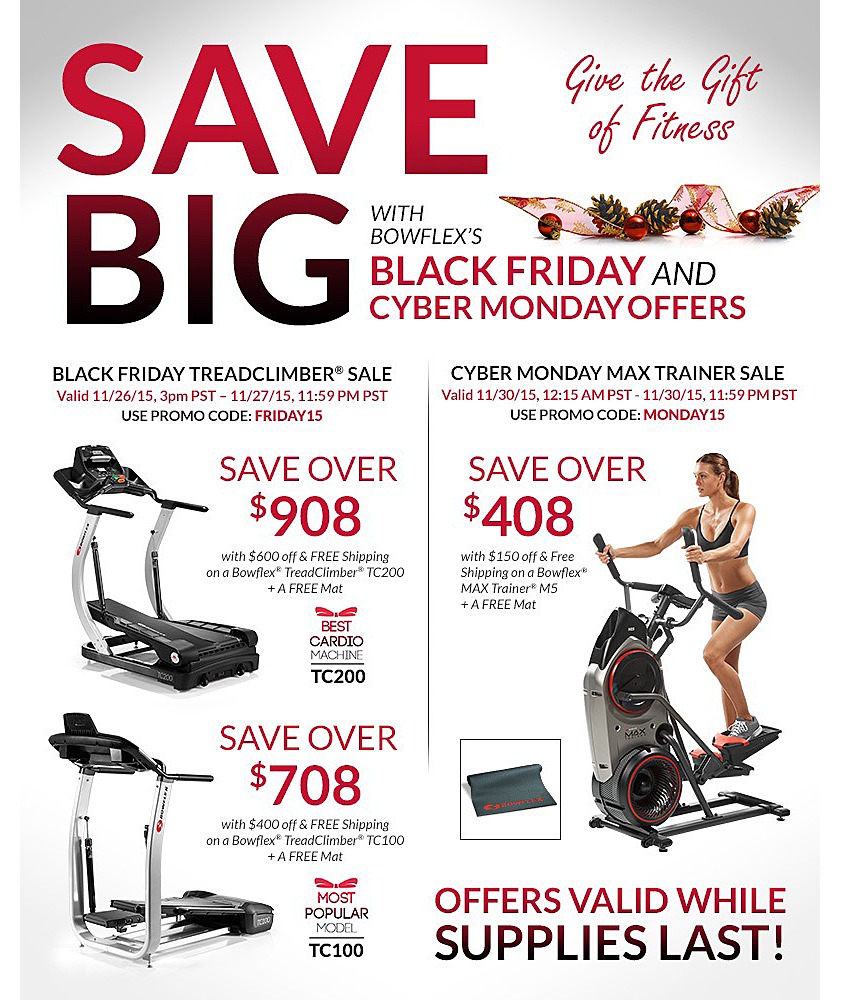 Our Favorite Deal: The Black Friday Treadclimber Sale started on November 26 and ends tonight (11/27) at midnight. To save on the featured treadmills in this ad, use the coupon code FRIDAY15 at checkout. The Cyber Monday Max Trainer Sale will begin Monday, November 30 and will end that day at midnight. Use the coupon code MONDAY15 at checkout to receive your discount.

<!-comments-button-->