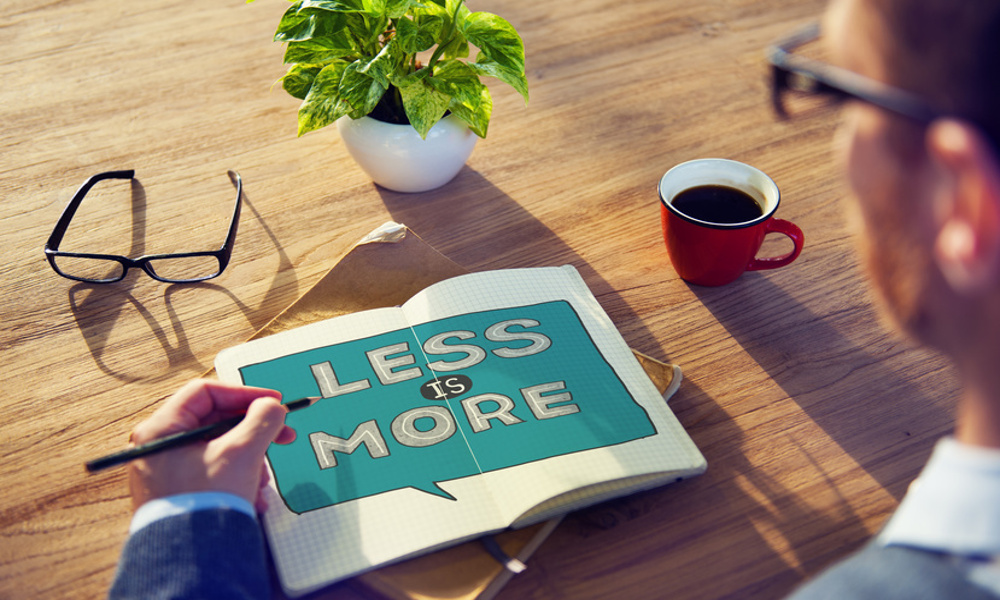 As we wait for the ball to drop in Times Square (New York City), we begin to focus our attention on the upcoming year (2016). It would be quite easy to proclaim a frugal lifestyle as a New Year's resolution, but as we all know, those resolutions are difficult to maintain.
To help you begin the process of planning your frugal lifestyle choices in 2016, we have put together a list of ten (10) wonderful quotes related to frugality. As you read each quote, think about what the person was trying to say about living a frugal lifestyle. Our hope is that some of these quotes will resonate with you and get you focused on living a frugal lifestyle in 2016.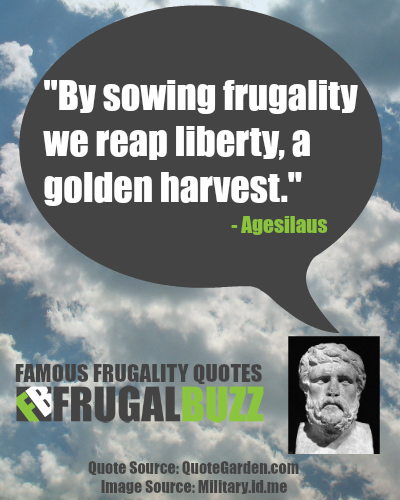 "By sowing frugality we reap liberty, a golden harvest."
– Agesilaus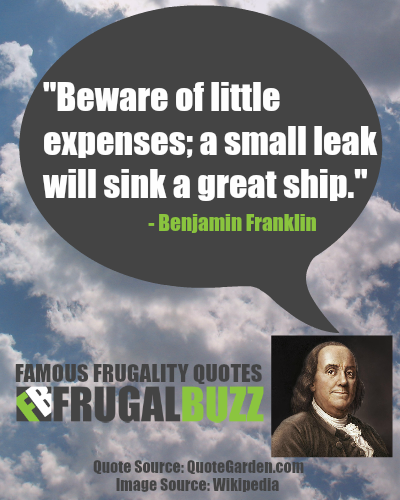 "Beware of little expenses; a small leak will sink a great ship."
– Benjamin Franklin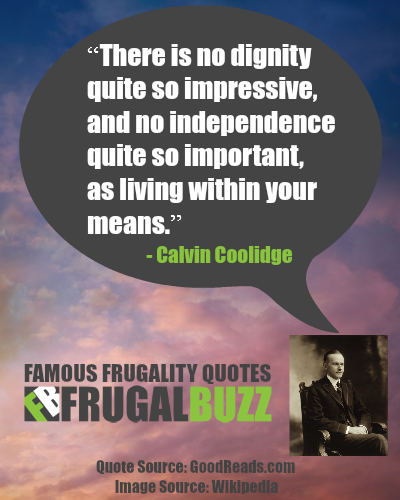 "There is no dignity quite so impressive, and no independence quite so important, as living within your means."
– Calvin Coolidge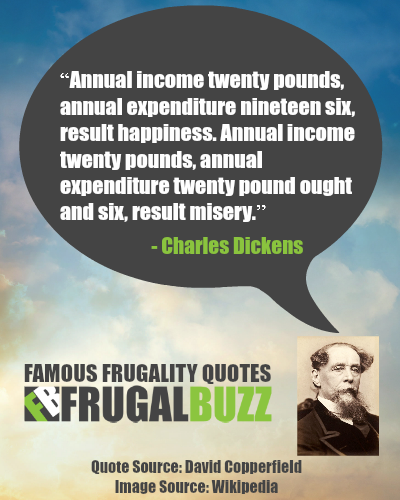 "Annual income twenty pounds, annual expenditure nineteen six, result happiness. Annual income twenty pounds, annual expenditure twenty pound ought and six, result misery."
– Charles Dickens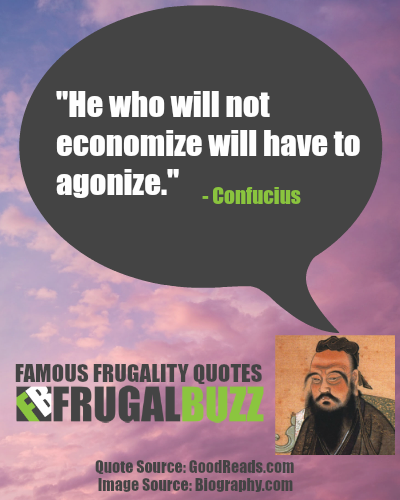 "He who will not economize will have to agonize."
– Confucius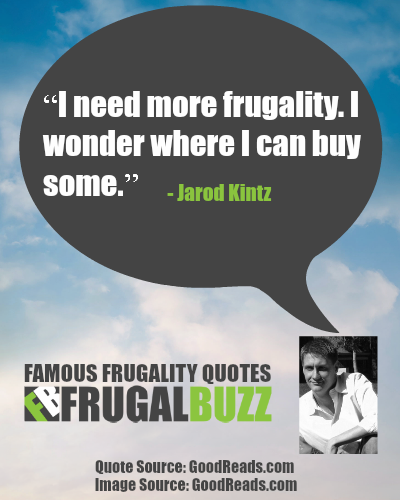 "I need more frugality. I wonder where I can buy some."
– Jarod Kintz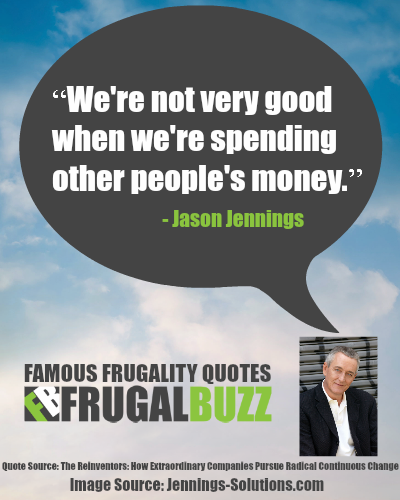 "We're not very good when we're spending other people's money."
– Jason Jennings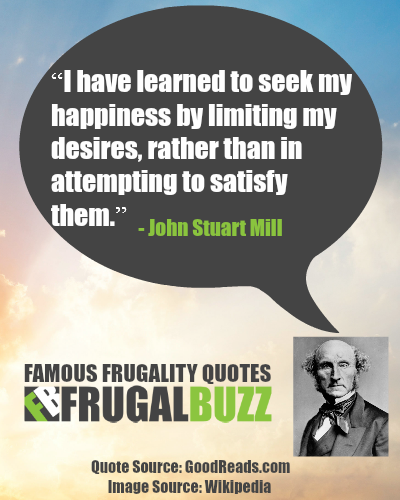 "I have learned to seek my happiness by limiting my desires, rather than in attempting to satisfy them."
– John Stuart Mill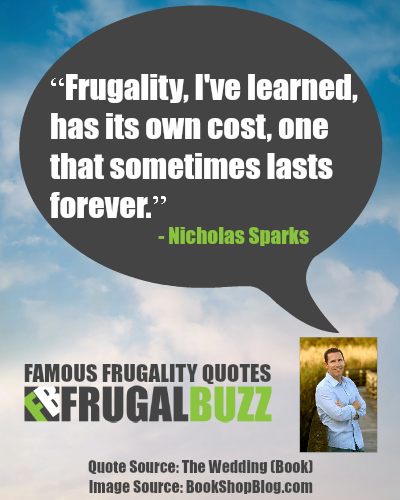 "Frugality, I've learned, has its own cost, one that sometimes lasts forever."
– Nicholas Sparks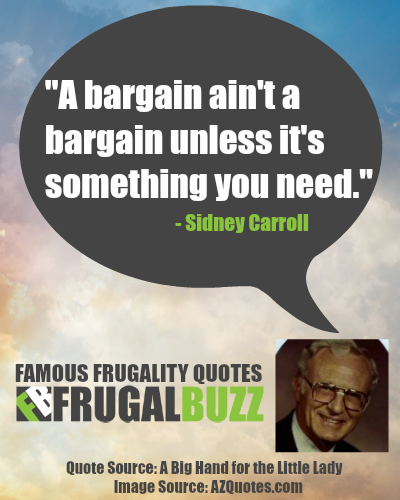 "A bargain ain't a bargain unless it's something you
need."
– Sidney Carroll
Out of our list of frugal quotes, which one is your favorite? Do you know of any great frugal quotes? Be sure to share them with our readers (below).
Make 2016 a frugal year!