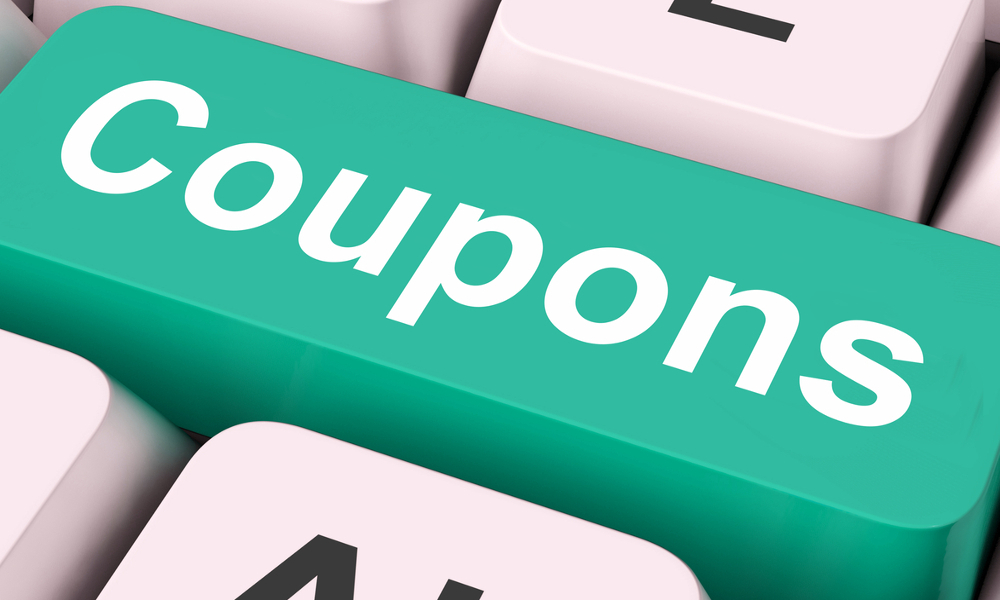 It wasn't too long ago that savvy shoppers spent countless hours browsing magazines and newspapers for coupons to their favorite retailers. If you are still doing this, well good luck with that! We can, however, help you learn more about an easier way to save money shopping online, using similar discounts you would find in a print magazine. In today's high-tech world, its extremely easy to find coupons online to your favorite retailers. There are tons of websites that feature these deals, so there is no excuse for spending hours browsing the newspapers for discount coupons.
So what are some of the advantages of using online coupon codes? Well, glad you asked! Here are some of the benefits of using online coupon codes:
Time Saver
When was the last time you spent hours searching for a coupon you knew existed in your local newspaper, but couldn't find it? The Internet has reduced the speed of seeking out coupon offers and they are there when you need them, so you don't have to wait until the next addition of your favorite magazine to show up in your mailbox. Online coupon codes do not require you to cut the coupon out, instead they are simple to use with either a click of your mouse or copying the coupon code to use at checkout. This makes using them quick and efficient. Saving time shopping online is important, since it allows you to get back to the things most important in your life.
Money Saver
Time is valuable, although its not the only reason to use online coupons. Saving money is equally as important, if not more important, since this is the motivating factor with using online coupon codes. If you are trying to stick to a budget, saving money will be a priority. Printing grocery coupons online and using coupon codes will undoubtedly save you money on most of your purchases. In addition to the savings opportunities available to you, you do not have to pay that monthly magazine subscription or spend money buying the Sunday newspaper, because online coupon codes are free to use! You simply visit the site offering the deals, grab the code or click to visit the retailer, and you input the coupon code at checkout or in some cases, the discount is automatically applied.
Special Offers
Finding an absolute great discount, which might include freebies, is hit or miss with your typical "paper" coupons. With online coupon codes you do not have to leave it up to chance, most of these deals and steals are available to you with a quick search. Some coupon websites will even offer cash back to shop through their website. You find us a magazine coupon that does that.
Coupon Community
There are tons of "mommy" coupon sites available to the masses that help you stay in the known on many of the current deals. Checking their sites every day might reveal an offer that is too good to pass up and that you would have missed otherwise.
3 Sites To Visit For Free Printable Coupons & Coupon Codes
Coupons.com: Explore hundreds of printable coupon offers on food and other home essentials to save at the grocery store. Discover the latest coupon codes at over 1,000 stores. We recommend this site for those looking to cut costs on your grocery bill and discover deals at the retailers you already shop at. Find your next coupon by visiting Coupons.com.
RedPlum: This is another great site to find printable coupons to use at your local grocery store. They also feature local deals where you can find the latest sales events at your local retailers. See the latest discounts at RedPlum.com.
Groupon.com: You are probably familiar with Groupon being a go-to site for local deals, but did you know they recently added coupon codes? They currently offer over 73,000 coupons at over 9,000 stores. Before you shop at your favorite retailer, visit Groupon Coupon Codes to find a deal to save on your next purchase.
If you are not currently using online coupon codes, what are you waiting for?
We hope our list of a few of the benefits for using coupons will help motivate you to ditch the newspaper coupons and seek out deals online.
What is your go-to online website for coupon codes? Share your thoughts in the comments section below.
Save