When I was a child, my allowance money did not stretch far enough for me to get Christmas presents for everyone, but this did not stop me. I realized there were many gifts to give that wouldn't cost me a dime. This was my first experience using an IOU.
My IOUs were thoughtfully crafted on nice red paper accompanied with date stamps, headers, and pictures, and promised sweet things like "3 big hugs". Eventually, I grew up and began making money of my own. This, however, does not mean that IOUs are completely out of play.
An IOU is particularly handy when your money doesn't quite stretch to pay for all the Christmas gifts you wish to treat your family and friends to. How? You can use an IOU as a placeholder for a Christmas present you'll eventually make good on. It's as easy as compiling a list of "who's and what's", setting your budget, and writing a heartfelt note.
Here are 8 original Christmas presents that your loved ones will agree are worth the wait!
A trip to the theater
Let's put on our finest and take a night out on the town. The city lights will shine on the snow covered streets as we walk arm in arm. After a nice candlelit dinner, it's show time!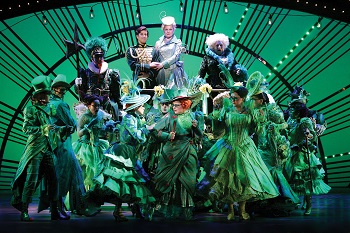 There are many options to see this year and next, and the choice is yours. Perhaps you'd like to take a magic carpet ride to an exotic and far away land, or we could take a trip once again down the yellow brick road.
An adrenaline rush
It might be cold this Christmas, but it's time to turn up the heat with some adrenaline thrills! We can get our blood-pumping with a number of fun and extreme activities.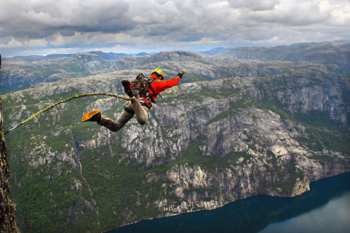 Maybe you want to take the plunge off the Royal Gorge Bridge in Colorado or maybe even from Redwood trees in California!
A cabin in the woods
This holiday season, we should enjoy all the incredible sites that this beautiful land has to show us. We can slow things down and take some time to ourselves in the rolling hills of the Ozark Mountains.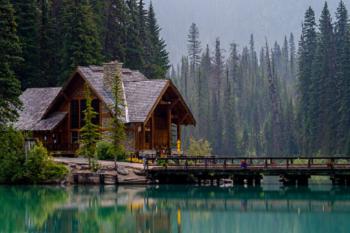 While we are there, we could enjoy the attractions and country music shows in Branson. We could also find a cozy spot surrounded by the Appalachians. Wherever we choose to go, let's take a trip to the olden days when times were simpler. There's nothing more relaxing than unplugging from our busy lives and relaxing next to a nice crackling fire.
A spa makeover
As much as we love the holidays, it can also be very busy with a dash of added stress. After spending some quality time with our friends and family, let's escape to somewhere tranquil.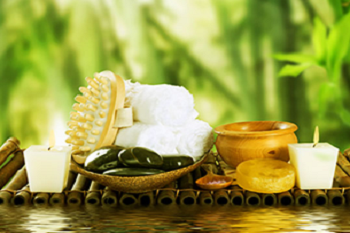 Whether it's getting massages next to a creek in Sedona, Arizona, or bathing in hot springs beneath palm trees at Rancho Valencia in California. The ideal ending to this hectic holiday season is by treating ourselves and letting our troubles melt away.
A voyage by train
Sometimes it's good to get away from our bustling lives, and there's no better way than traveling by train. We will go back in time and have an adventure at a slower pace.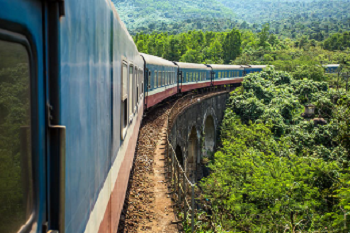 Step aboard the Pontchartrain Club car on the Pullman Rail. We can relax and watch the country slide by outside the window in our private master bedroom. From Chicago all the way down to the Big Easy, this holiday we will be riding in style and also get to experience what two of America's most unique cities have to offer us.
A wine-tasting
How would you like to take a stroll through vineyards of sun-kissed grapevines surrounded by the rolling hills of Napa Valley?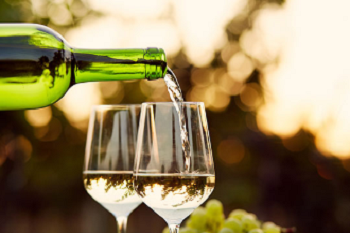 We can dazzle our taste-buds with some of the world's most delicious wines. We will tour an exquisite wine estate where they will treat us to wine tastings and culinary masterpieces.
A Zen retreat
Let's start the new year by rejuvenating our spirit at a Zen retreat for the weekend. We can center our bodies and minds in this serene environment and learn Zen meditation practice from wise Buddhist teachers.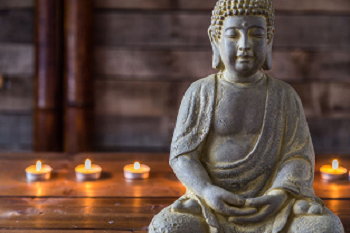 Let's search for our inner stillness together and usher in 2017.
A cooking class
I know how much fun we have in the kitchen so let's take our cooking skills one step further in a cooking class with a professional chef! Put your knife skills to the test and see if you can learn a new trick or two.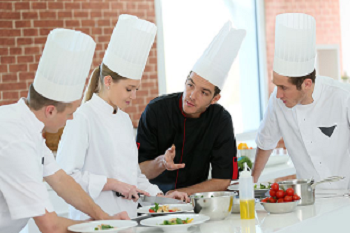 There are a number of techniques we could learn: making fresh pasta or the art of braising! After all our hard work, we will get the opportunity to taste the delicious food we prepared with a romantic candlelit dinner. It sounds like a magical evening to me.
What are some of the unique gifts you have given to your loved ones? Share your gift ideas with our readers.