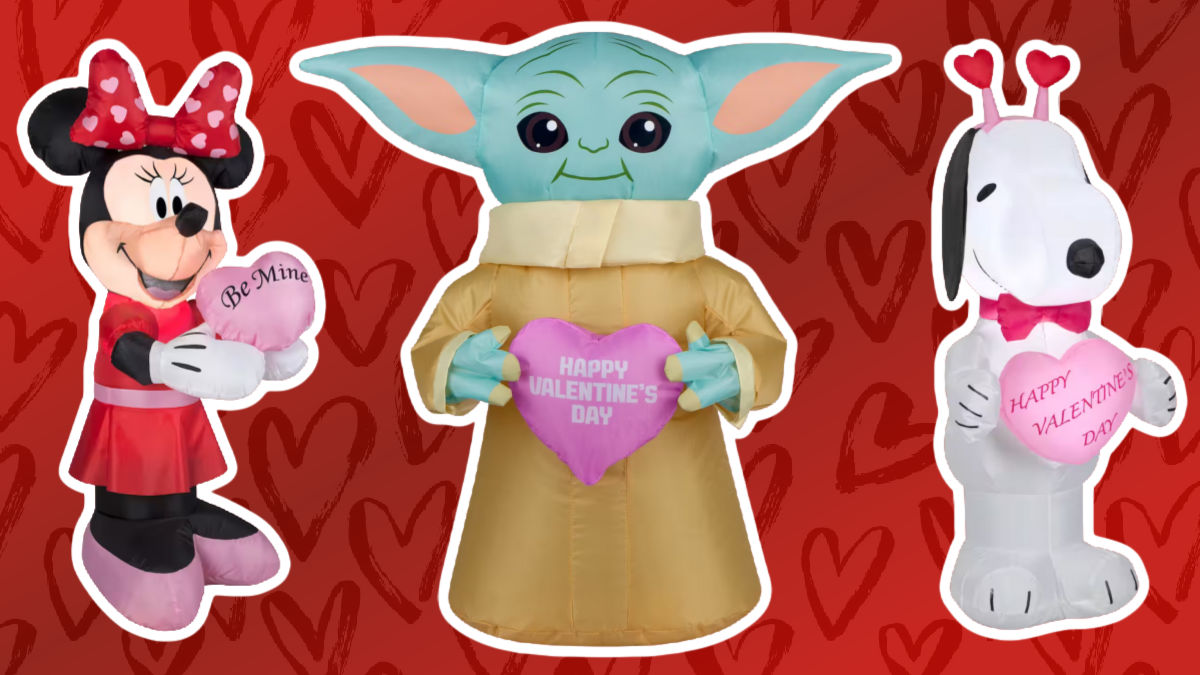 Valentine's Day is quickly approaching and you may not have thought much about decorating for this Holiday. So we've put together a list of the best outdoor Valentine's Day inflatables under $100 to give you some decorating ideas.
Whether you are a Disney or Peanuts fan, Star Wars or traditional Valentine's Day character fan, our list has something for everyone. You can showcase your love of Valentine's Day with these outdoor decorations or surprise your loved one with a 'be mine' inflatable.
As the Holiday approaches, some of these Valentine's Day inflatables will go on sale or are currently on sale, so prices are accurate at the time of this blog post.
Be sure to comment below with your favorite inflatable Valentine decorations. Happy Valentine's Day!
15+ Cheap Valentine's Day Inflatable Decor Ideas