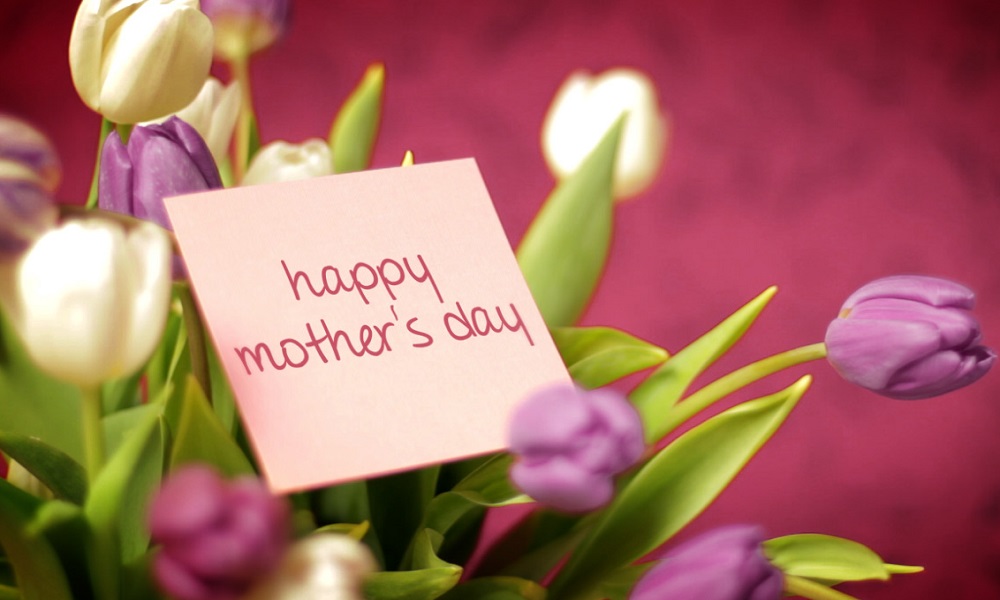 Mother's Day is a celebration of the beautiful woman that brought you into this world. It's a day to say "thanks" for being there throughout life. As we get older, it's one of the best opportunities to visit mom and spend the day with her. Simply being there with mom on Mother's Day or calling her is often the best gift of all (for most mother's anyway). Even though your presence or phone call is good enough as a gift, we think you can do a little more to say thanks or "I love you, Mom," this year.
This is the reason we compiled a list of 5 great Mother's Day Gift Ideas that are sure to bring a smile to every mothers face.
Flowers & Plants
This could be as simple as a single rose or bouquet of flowers. After all, what mom doesn't love flowers? The beautiful colors and the wonderful smells make this the perfect go-to gift idea. Be sure to visit your florist early to schedule a flower pick-up or stop by your local grocery store early to make sure you get first-choice at the selection of flowers they put out.
Check out the latest Mother's Day creations and schedule Same-Day Delivery at 1800Flowers.com.
Digital Camera
They might be reluctant to get rid of that Polaroid camera, but a digital camera is a great gift, particularly for new mother's. Besides, not everyone has a fancy smartphone that takes crystal clear photos, so gifting a digital camera is the next best option. Plus, capturing life's memories is important.
Browse popular cameras on Amazon.com.
Night Out
A relaxing night out is just what the doctor ordered. From the atmosphere to having adult conversations without the kids around, this idea is sure to be popular. Simply schedule a babysitter (e.g. Grandparents) and pick-up a gift card to her favorite restaurant. This is a gift a father might need to setup, particularly if the kids are too young to afford a gift card or know how to get a hold of their babysitter.
See what restaurant deals are cooking in your area on Restaurant.com.
Weekend Getaway
Book a relaxing stay at a local resort or plan a weekend retreat to a local vineyard, and offer mom a wonderful weekend to actually unwind.
Spa Day
A spa day is a great choice for any mom. With packages ranging from half hour massages to mud baths, a day at the spa can be a very relaxing experience.
Discover a number of discounted spa packages in your area on Groupon.com.
We all know that being a good mother is the hardest job in the world, so at the very least, give mom the Star Treatment. This is probably the least expensive way to celebrate mom and it gets the whole family involved.
First, allow her to sleep in. Then, when she is ready to wake up and start her day, bring her breakfast in bed. Be sure to help around the house with a little Spring cleaning. For lunch, make sure you take her to a nice brunch or her favorite restaurant (ok, this part might make this gift idea a little more expensive). Ultimately, shower her with love and make sure she has a relaxing day spending time with her family.
What are some of the gifts you have given your mom on Mother's Day? Share your ideas with our readers in the comments section below.