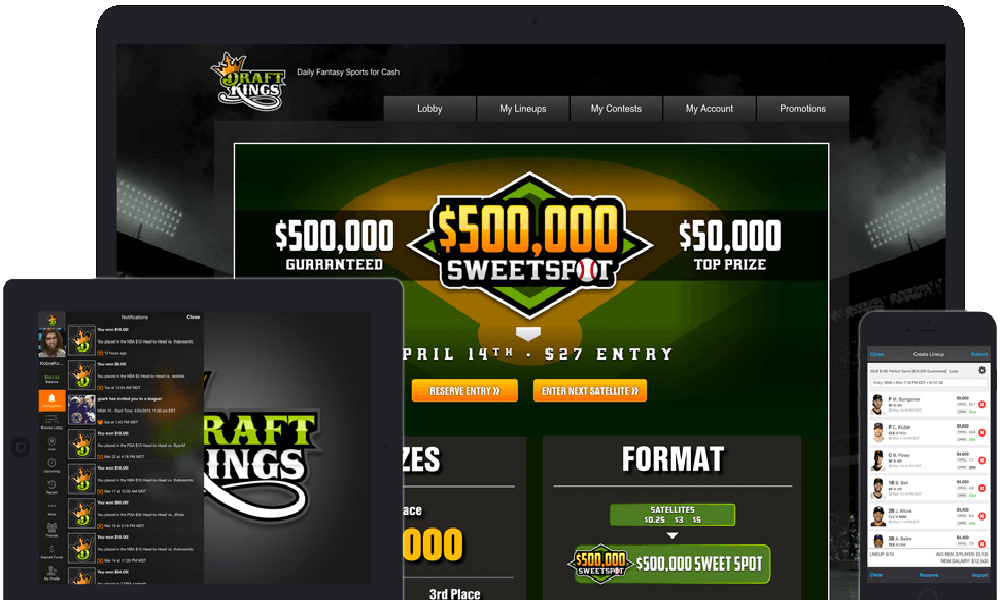 The Fantasy Sports scene continues to evolve with the addition of daily fantasy leagues. Fantasy sites like Draft Kings and Fan Duel have made it possible for fantasy owners to assemble a team every day of the week in every major sporting event including the NFL, MLB, NHL, NBA, NCAA and even PGA.
Daily vs. Season Long Fantasy Sports Leagues
The difference between your traditional season long fantasy league and the new wave of daily fantasy sites is the ability to have a new roster daily. In season long leagues a key injury to a top running back or starting pitcher could move you from first to last. The other key difference is the way you pick your players. Season long leagues are usually handled by drafts while most your daily fantasy sites allow you to build a roster with a set points budget.
When it comes down to the two types of leagues, the daily fantasy league continues to become the more popular of the two. Take this from someone that has played in season long leagues for baseball and football in the past ten years till this baseball season. The key to the switch was the ability to build my roster daily based on how each player is doing. As far as not being able to compete in long seasons and bragging rights among friends that isn't the case, however, now you have a chance to beat your friends daily as these leagues allow you to play head to head, sized leagues for the day such as ten people or even larger tournaments.
Daily Fantasy Leagues Start At $0.25
The biggest advantage with daily fantasy sites is the ability to play for and win money daily. Compete head to head for as little as a $0.25 or put that quarter into a 4,000 player tournament for a chance at a few hundred bucks. These sites are also giving you a chance to win your way with free rolls and satellite tournaments to play in Las Vegas for a million dollars.
Fantasy leagues offer players the opportunity to have a rooting interest in games and players making it a great way to stay entertained. If your not playing daily fantasy today, ask your self why not?
Have you joined any daily fantasy sites? What is you favorite daily fantasy sites? Share your thoughts in the comments below. Of course, daily fantasy sports tips welcomed!