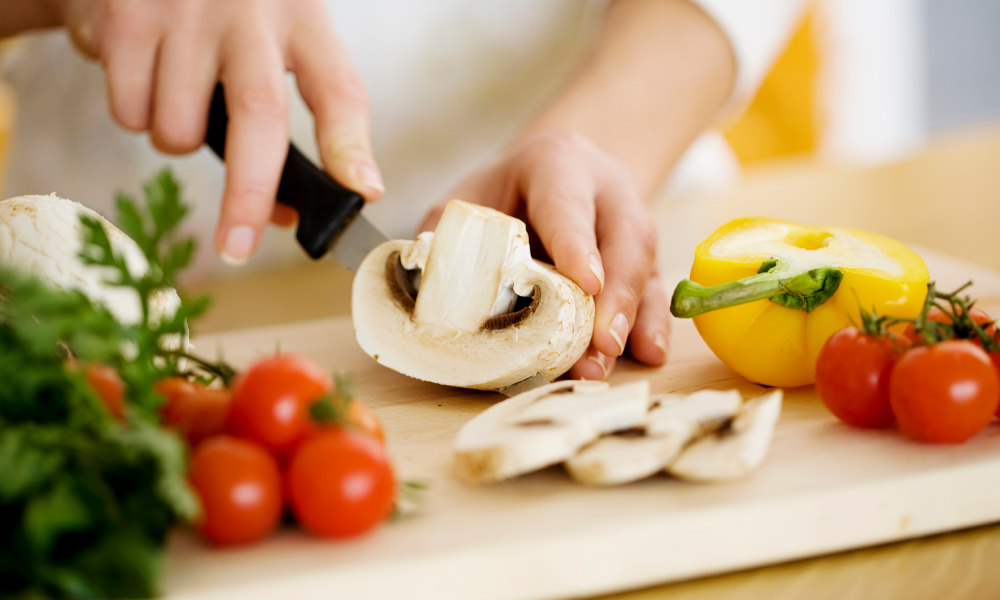 Just about everyone is looking for a convenient way to prepare and cook healthy meals each and every day. Not only is everyone becoming more and more busy, the perception still seems to be that cooking meals at home will be more expensive than simply buying a ready-to-eat meal (i.e. microwave meals). To help dispel this cost myth, and shed some light on convenient meals you can make for your entire family, we offer our tips to help solve both issues.
Cook Multiple Meals in Advance
This usually means spending a few hours on a Sunday prepping the weekly meals, but these few hours can save you time cooking on the nights you plan to enjoy the meal. A few ideas include a roast and hamburger meat. The roast can be used as a main meal or with sandwiches, beef stroganoff or as a stir-fry. The hamburger meat can be used in casseroles, taco meat and chili. Both ideas can be easily frozen and saved for use later in the week.
Clean Fruits & Vegetables
When you get home from the grocery store, be sure to clean all of your fruits and vegetables. Put them in a plastic bag or container for use later in the week. By having them pre-cleaned, you will just have cook them when you need them. In addition, the fruits will be ready to eat, whenever you need.
Watch TV!
There are a ton of shows that will show you how to prepare meals in under 30 minutes. These same shows will also help spur your creativity, so you can change up the meals on a regular basis.
Keep a Recipe Journal
Whenever you find a great recipe, write it down in your journal. It's tough coming up with healthy and tasty meals everyday, but having a great compilation of recipes should help save you time planning the meal. You can also let your family members go through the journal and help pick out a tasty recipe.
Utilize Family Members
Your kids may have just hit the perfect age where they can now help you prepare the meals. It also instills in them a sense of responsibility. Meal preparation will go much faster with a few happy-to-help hands. It is possible with a little planning to cook meals that are quick and easy without spending hours in the kitchen every day.
What are some of your easy meal prep tips? Share your thoughts in the comments below.