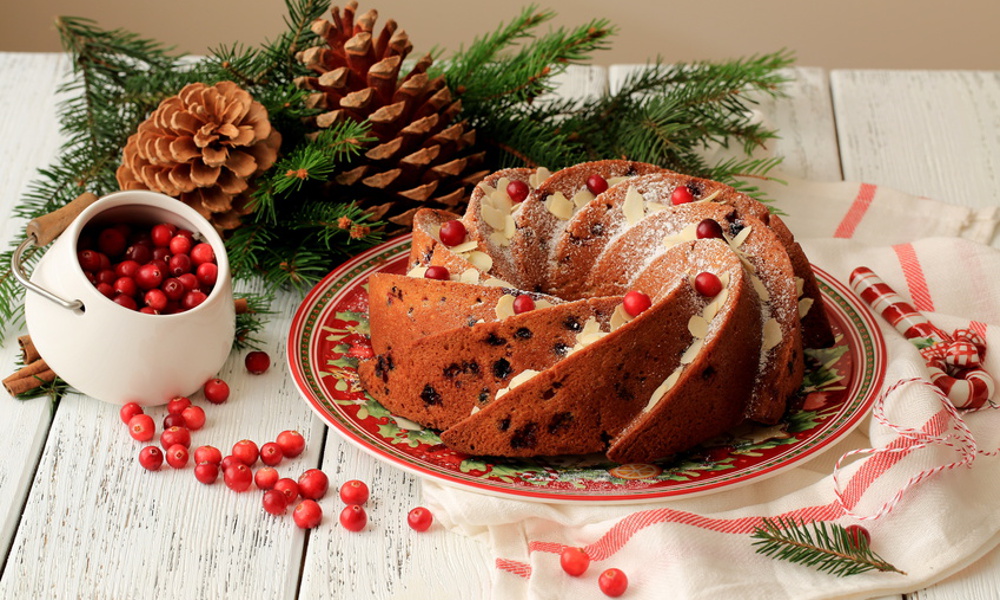 Rich, moist and dark, fruitcake is a seasonal favorite during the holidays. Store-bought fruitcakes are never as good as the homemade kind though, so this year why not make your own? Fruitcake can be shared with seasonal visitors, and it also makes an economic yet thoughtful holiday gift. There are many recipes for fruitcake to choose from. Perhaps your grandmother or mother has one, or maybe you have your own favorite. If you want to make a quick and easy fruitcake, consider the following recipe. It is simple enough for anyone to manage with easy, and you only need 7 ingredients to make it. Feel free to add walnuts to the mixture if you want, or swap some of the brown sugar for white sugar. You might even like to add a shot of sherry or brandy. Chopped candied ginger and orange zest are more optional ingredients you might want to add. This recipe makes enough cake for 10 to 12 servings.
A Quick and Easy Fruitcake Recipe
What You Will Need:
8 oz self-rising flour
8 oz mixed fruit (raisins, cherries etc)
5 tablespoons whole milk
1 egg
1 teaspoon mixed spice
4 oz butter
5 oz brown sugar
How to Make Fruitcake: First you need to preheat the oven to 350 degrees F. Then rub the butter into the flour until it is the consistency of fine breadcrumbs. Mix 4 ounces of the sugar with the dried fruit and mixed spice, then add the milk and egg, and blend well. Transfer the mixture into a 6-inch round cake pan or a 2-pound loaf pan. Sprinkle the remaining sugar on top and use the back of a spoon to pat it down. This will make a lovely crispy top. Bake the cake for 1 to 1¼ hours or until a skewer inserted into the center comes out clean. Tips for Perfect Fruitcake Results
It is a good idea to line the base and sides of the cake pan with aluminum foil. Let some overhang the sides and you will find the cake easier to get out of the pan afterwards.
Let the cake cool in the pan for 10 minutes, then turn it on to a wire rack so it can finish cooling down.
Do you want to keep the fruitcake for more than a few days? Wrap it in linen and foil, then keep it in a metal container filled with powdered sugar. You can also freeze it in a sealed container.