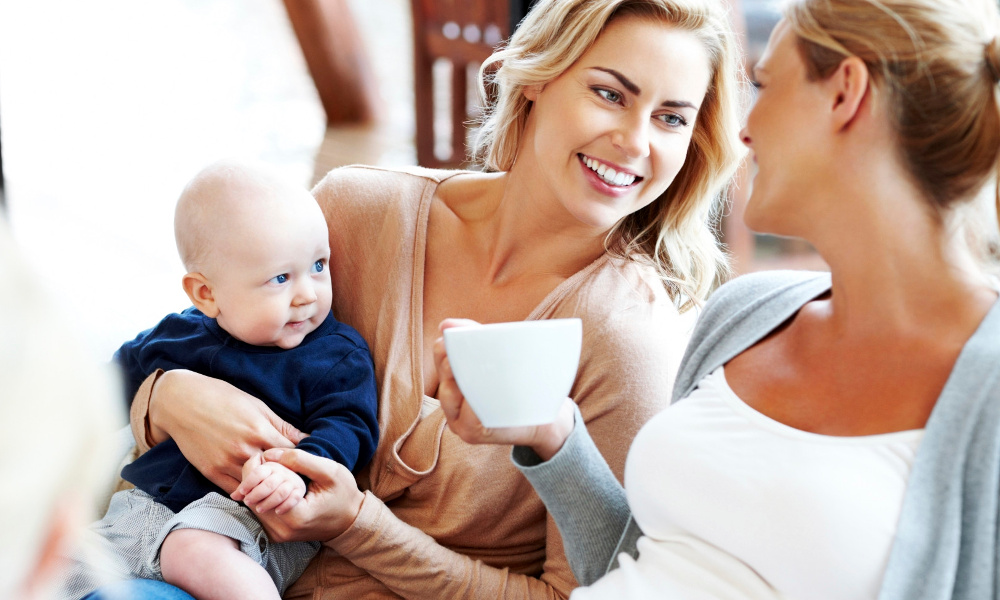 Over the last few years, the proliferation of daily deals sites has become apparent. From Groupon.com to LivingSocial.com, the list can go on forever. Therefore, finding the right deals and site to fit your shopping needs can often take a lot of time browsing through sites listed in search engine results. Not every deals site is tailored to fit your lifestyle or that of your families, thus it's best to stick with the ones that do.
We mentioned Groupon and Living Social, mostly because they are names most online shoppers have heard of, in terms of deal hunting, but our list of deals geared for moms, will not include these large online sites, but since we did bring them up, they are worth a visit as they often surprise even the savvy shoppers with some of the products and deals they feature.
With the article, and list, we wanted to highlight a few of the sites geared towards moms (and often kids). These sites often have deals for women, babies, and kids, thus are usually very popular with moms. Some of these sites you may be familiar with, if you are a frugal shopper, but some of these sites we hope you are introduced to, and proceed to check out, as you never know where the next perfect deal might come from.
And so it begins, our list of the top deals sites for moms (in no particular order, although the first one is a well-known deal site geared for moms):
Zulily
Zulily.com: This site is well-known for daily deals designed for women, babies, and kids. From fashionable apparel, to lifestyle goodies for moms, babies, and kids, Zulily.com offers an amazing selection of deals. A quick, free registration when you initially visit their website gets you exclusive access to great deals. Most of the deals are listed for 72 hours, and feature discounts up to 70% off retail prices. Their site is very clean, hip, and modern, plus it's very easy to navigate around the site. The deals are shown with large sized images, neatly portrayed on a colorful grid, making it easy to spot an item that might appeal to you. If you love shopping for discounts, love shopping for cute & fashionable clothing, plus love picking up home decor to beautify your home, Zulily.com is a lovely site to check out. The best part is you can earn $15 when you refer your friends!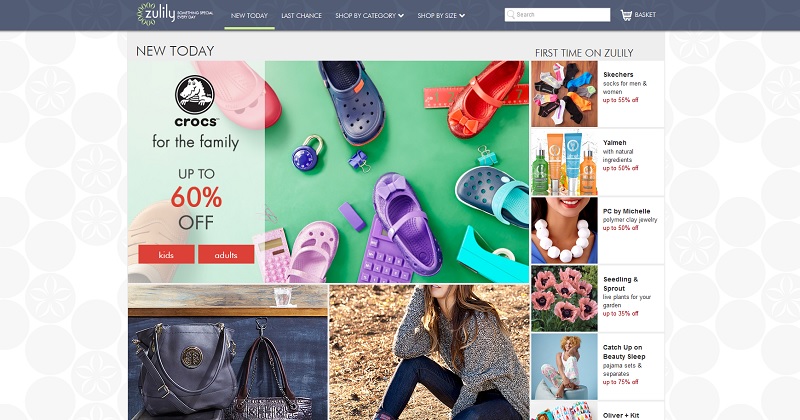 Source: Zulily
PS i Adore You
PSiadoreyou.com: Word on the street, is that this site is a great place for moms to shop. The deals can range from 40-80% off retail prices, with some of the more popular listings going for 30-40% off retail. This site is great for the spontaneous shopper, perhaps a mom shopping for something they don't really yet know they needed! Of course we cannot fault the spontaneous shopper, as we all have this weakness! The single most important thing about this site is that they are focused on helping kids. Every 10% of profits is donated to help children fight cancer. The things you buy through this site, helps children with cancer and that's a good thing!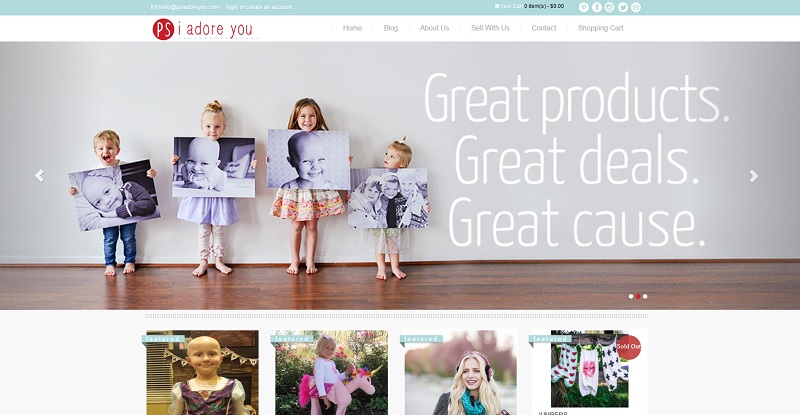 Source: PS i Adore You
Steals.com
Steals.com: Ok, so this next deals site consists of 4 distinct deals sites we think moms would love to check out. Based on the names of each of the unique sites, you can probably surmise what each deal site specializes in, but we will quickly break-down each of the sites.
If you cannot seem to recall all these quality deals sites, you can simply bookmark Steals.com for easy access each an every time around 8am and 8pm you decides it's the perfect time to do some shopping for deals.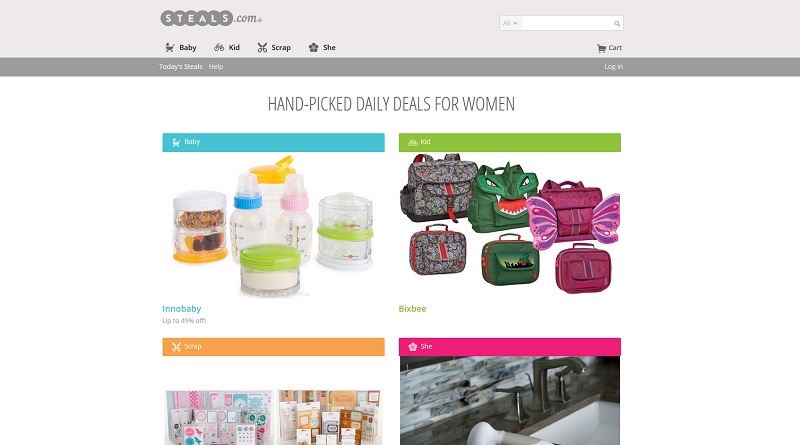 Source: Steals.com
This is just a few of the many deals sites geared for moms, so there are certainly a few other notable sites we left out.
Therefore, we would love to hear your thoughts on your favorite sites, simply post the site and tell us about it in the comments section below.