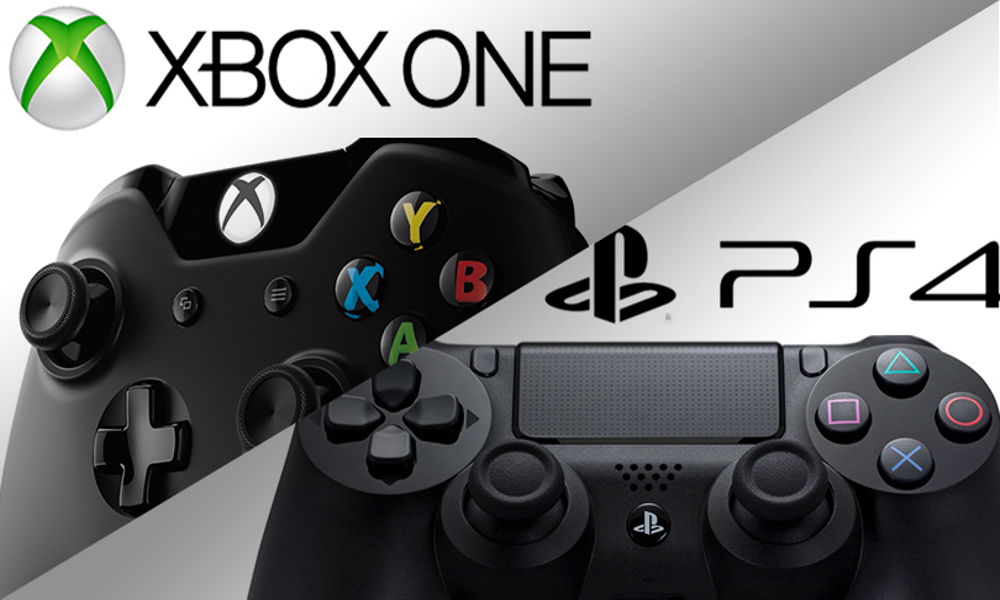 The dawn of a new generation of gaming consoles is upon us and many gamers are making the difficult decision on which gaming console to buy, the PlayStation 4 or the Xbox One. It's not surprising that this decision will be impacted by the fact that these new gaming consoles will be on nearly every gaming fans Holiday gift list. Perhaps many will be fortunate to grab both, but for those that need to decide on which is the better buy we take a look at some of the features of both consoles.
We are going to focus on a few different factors that most will take into account when making their purchase decision and come up with some reasons why one would choose one console over the other. Our guide is geared towards this years Holiday gifters and casual gamers since it mostly covers the basics of how one should approach their purchase decision.
The Price
PlayStation 4
The PlayStation 4 ($399.99) is considerably cheaper than the Xbox One ($499.99). There is no getting away from this fact. That extra 100 bucks or so can get you another game or a controller or even go towards your PlayStation Plus subscription.
Xbox One
Is the Kinect worth the extra money????? That is the question when it comes to defending the higher price point of the Xbox One. The Kinect adds to the functionality of the console due to it's motion sensing capabilities thus justifying a slightly higher price point and $100 extra seems reasonable. The current Xbox 360 Kinect sells for $99.99, so this price is well inline with the historical price point for this product.
Final Thoughts
The PlayStation 4 is the clear winner when it comes to price. The new and improved Kinect does look a very impressive piece of kit, but at least with the PlayStation 4 camera ($59.99 and sold separately) you are not forced to buy it. If given the choice would you rather have an extra game or a Kinect? We are sure if given this choice even the most diehard Xbox One fan boy would pick an extra game.
Online Services
PlayStation 4
Let's face it, the PlayStation Network was very slow going and even now the PlayStation store can be a bit of a chore to get through. But the last couple of years since Sony introduced PlayStation Plus things have improved most notably the free games you get each month. These are usually fairly good games and they will be giving PlayStation Plus subscribers games for PS3, PS4 and the Vita.
Xbox One
Xbox Live was the ultimate online gaming experience last console generation. Even when the PlayStation offered free online access, Xbox Live still with its subscription felt better value! It's much smoother to use and it looks even better on the Xbox One. The free games you get on Xbox are quite lame in comparison to what Sony offers.
Final Thoughts
Sony really did step it up with their PlayStation Plus and I am sure the PlayStation Network on PlayStation 4 will be much smoother. But if you take the free games out of the equation Xbox Live as a service to play games is just so much easier to use than what Sony offers. Hopefully Sony will make major improvements this time around and hopefully Microsoft will be more generous with their free games. Both Sony and Microsoft are coming out swinging with their online services which makes this decision a bit more difficult, but Xbox looks to be a step up as it stands.
The Games
PlayStation 4
Killzone is without a doubt Sony's big exclusive game for launch and it is the main focus of many of their bundles. There are not too many high quality exclusives for the PlayStation 4 for launch. Exclusive plat former, Knack, is getting mixed reviews. But it is worth noting that so far pretty much all of the multi-platform games such as Assassins Creed IV: Black Flag and Call Of Duty: Ghosts look and run better on the PlayStation 4.
Xbox One
Dead Rising 3, Forza, Ryse and Killer Instinct are four huge exclusive Xbox One games and there are a couple more as well. Xbox One clearly has more and dare I say better exclusive games available at the launch. And while most multi-platform games have been reported to be slightly better on the PlayStation 4 it has been said unless you have them running next to each other you wouldn't notice the difference.
Final Thoughts
A console is only as good as its games and no doubt the Xbox One has the better exclusive launch games.
So What Should I Buy?????
PlayStation 4 is the clear winner when it comes to price and does compete well with comparable features to the Xbox One. Microsoft while they should be applauded for the changes they made to the Xbox One, still have a way to go in regaining the trust of the consumer, plus add to this the fact that Kinect is mandatory makes the Xbox One a bit of a hard sell. The cheaper price and the fact that Sony came out with the PlayStation 4 as a gaming console rather than an entertainment console makes the PlayStation 4 a better choice for the casual gamer, while the Xbox One would be better to entertain the entire family.
What are your thoughts on these gaming devices? Share your thoughts in the comments section below.