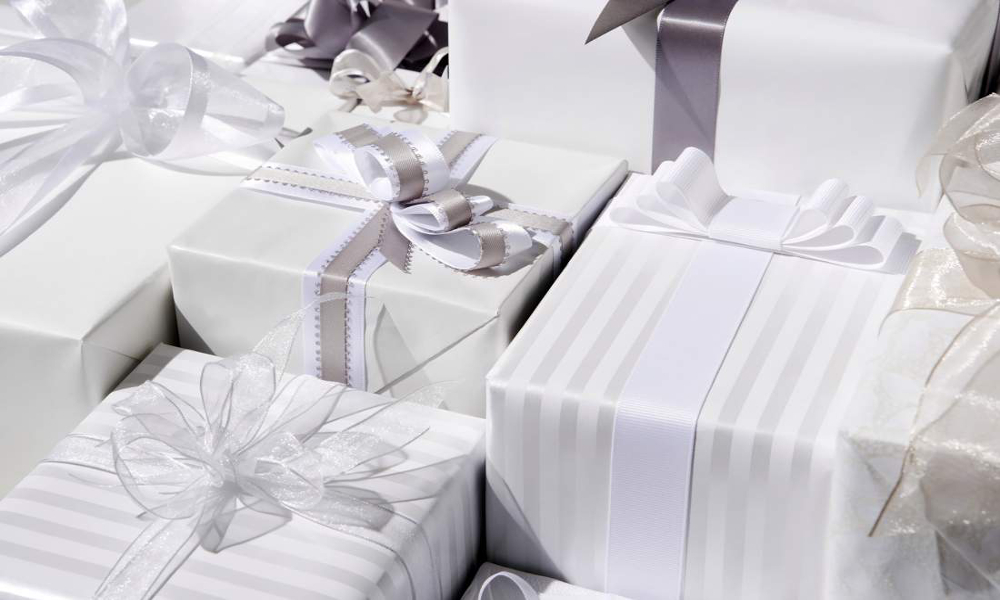 People love to buy wedding gifts and couples love to receive them.. most of the time. So how can you get the perfect wedding gift that you know the couple will love? And what are couples asking for most? Read on for some popular wedding gift ideas.
Glass bowl set for prepping and mixing in the kitchen, the more sizes, the better!
Baking items such as cooling racks, muffin tins, and cookie sheets
For the wine aficionados, some nice wine glasses
Personalized wall art, use their wedding date or special dates to them for a unique and meaningful piece
Coffee mugs are always a safe bet, and so is a nice coffee maker
The almighty waffle iron is a very popular gift
Towels are something that people can't get enough of; add a monogram for an extra special touch
Cutting boards and a set of knives are a great option
A pizza stone or cooking tray along with a pizza cutter is a great bundle to throw together
Utensils in a nice container are always welcomed; spatulas and serving spoons are pretty popular
Put a basket together of things the couple can use to have a date night, this has become a very popular wedding gift
Gift cards may seem impersonal, but couples love to go and fill their homes with things that they love together
Do a "beer of the month" or "ice cream of the month" club, something they can enjoy for a whole year
A fresh set of pots and pans for the new couple
Couples love gifts that are personal, and if you are very close to the couple, you can make a gift that will be cherished for years to come.
When picking out a wedding gift, go off the couples registry. Even if you do not buy them something from it, you will at least get an idea of their tastes and needs. You want a wedding gift that the couple can look at fondly and remember you by. Make it special and make it useful, couples want gifts that stand the test of time.
For those that are married and received awesome wedding gifts, what were your favorite wedding gifts? Share your thoughts in the comments section below.