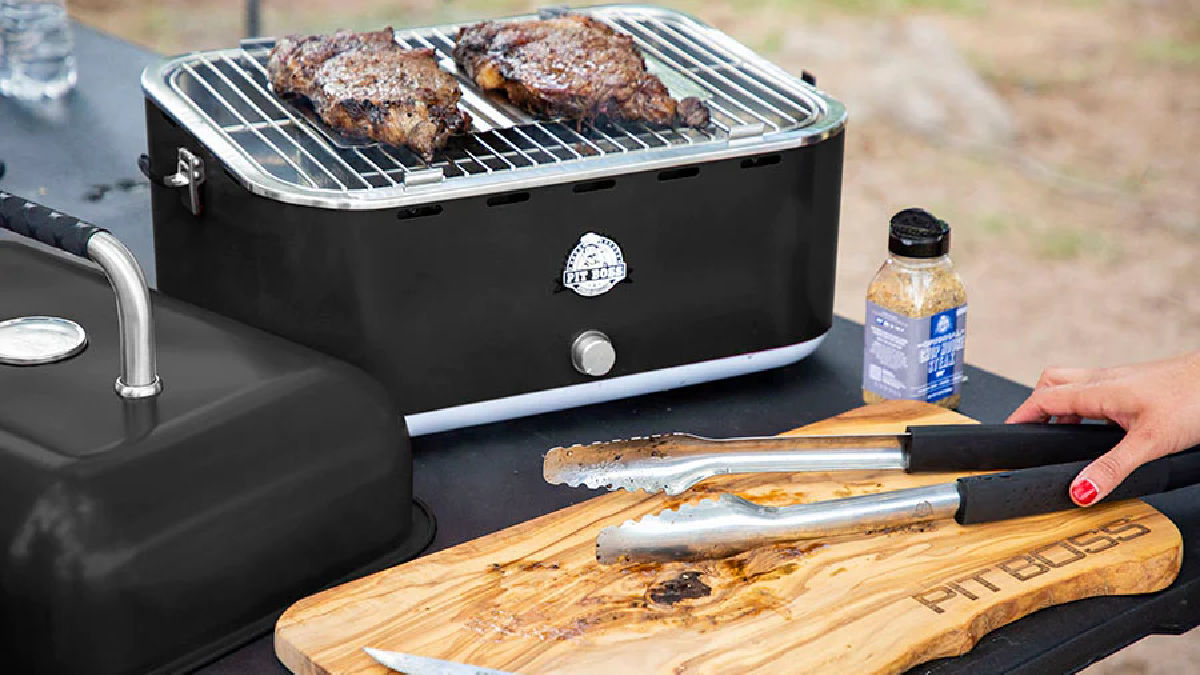 The 2022 college football season is officially underway, which means it's tailgate season. Tailgating during the college football season is undoubtedly an American tradition. You get to enjoy time with family, friends, and fellow fans of your favorite college football team. You also get to enjoy great tailgate foods and plenty of drinks.
If you have ever gone to a college football tailgate party, you probably spotted some impressive setups. Massive BBQ smokers, grills, TV's, music and plenty of tailgate games make the college tailgate season something special. For those that don't have the buddies offering these great college tailgate setups, a more modest tailgate season may be in the works for you in 2022.
To help those that want to take their tailgate party setup up a notch, a portable grill might be the perfect addition to your tailgate party this season.
For the budget conscious tailgater we have put together a list of the most popular and best selling portable gas or charcoal grills all under $200. This list is based on top sellers at popular online stores and highly rated grills we've come across in our research. We should also mention this portable grill list will include a variety of tabletop, collapsible leg grills, and outdoor griddles from top brands.
Enjoy your Fall tailgate season by cooking up some delicious grub this college football season. Your friends and family will definitely appreciate your effort and will invite you to the next tailgate party.
What are some of the best portable grills you've found online? Any budget-friendly tailgate grills making your list this football season? Share your thoughts with our readers in the comments section below.