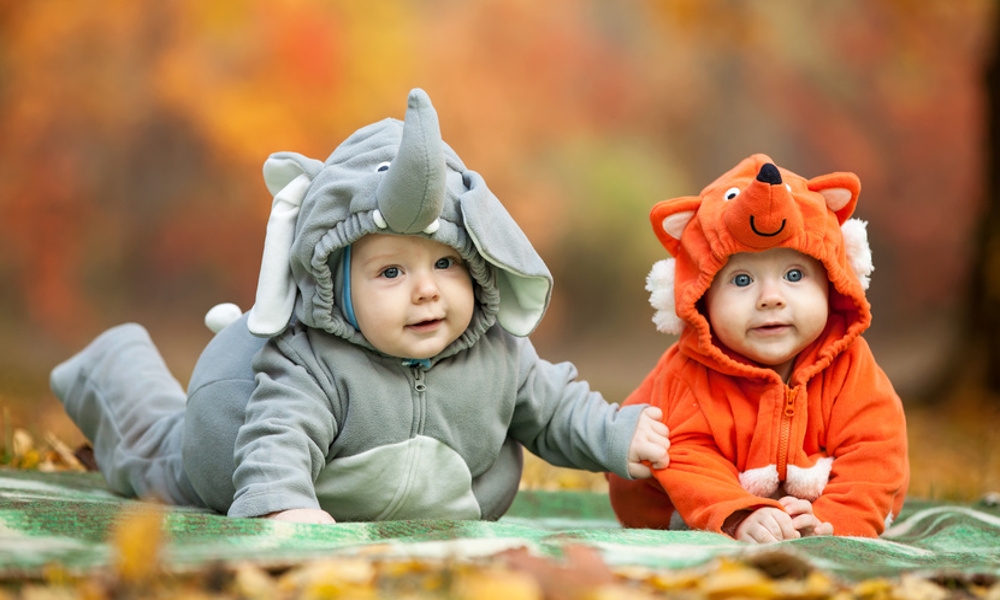 Is it possible for your baby to get any more adorable? We think so! This years Halloween costumes for babies will surely improve the cute factor by 10 for your newborn or infant child. Picking the right Halloween costume is sure to help improve the cute factor, so we decided to list our favorites. From Disney characters to pumpkins, and butterflies to superheroes, your baby is sure to be the talk of the town. At the very least, you get to pick out their costume so it's fun for you!
For parents, we offer our list of the top 10 baby Halloween costumes in 2016 to help give you some ideas of what will be popular this year. Our list focuses on cute baby costumes rather than licensed movie or pop culture icons of today. Be sure to talk about your favorites in the comments section below.
Disney Halloween Baby Costumes
Parents that love all things Disney will find it hard to resist dressing up their newborn or infant in a Disney costume this year. Your favorite Disney character can become babies first Halloween costume.
Butterfly Halloween Baby Costumes
Wrap your infant in a "cocoon" of pink, yellow, and green soft plush fabrics to set out for the evening! You will be able to further show off the unique quality of this costume when you open the blanket to reveal the colorful butterfly wings.
Caterpillar Halloween Baby Costumes
Perfect for newborns, your little bundle of joy can rest comfortably in a caterpillar costume. Nap time has never looked so cute! Swaddling costumes, like this caterpillar costume, are popular among parents of newborns.
Fairy Halloween Baby Costumes
Tinker Bell is one of the most popular fairy costumes available for Halloween, although any fairy costume with detachable wings is sure to be a hit. Don't forget the glitter! The best part about this type of costume, is that it is also great for playtime dress-up.
Animal Halloween Baby Costumes
Young animals, like a puppy, are a great costume idea for babies. As your baby grows older, they more than likely will take a liking to animals, so get them a cute animal costume this year. The cuteness level will be multiplied as they don this puppy costume.
Vampire Halloween Baby Costume
For many young parents, Vampires have become popular in today's pop culture scene with the rise in popularity of Vampire TV shows. It will be hilarious to see your baby in a Vampire costume this Halloween.
Teenage Mutant Ninja Turtles Halloween Baby Costume
The turtles made their trip back to the big screen this year in a blockbuster movie, which is why the popularity for the TMNT is still on the rise. This infant Teenage Mutant Ninja Turtle Costume features the jumper, hat, and the four different headscarves. A fun costume that can be any of the Ninja Turtles!
Minnie Mouse Halloween Baby Costume
This is a classic costume each Halloween and is sure to be a hit this year. It's also perfect for wearing if they visit the Disneyland theme park to celebrate Disneyland's 60th Anniversary this year. You can never go wrong with a classic, cute Halloween costume.
Celebrity Halloween Baby Costume
Celebrity costumes are always fun to wear on Halloween, which is why this adorable Elvis onesie is sure to be a hit. Your little rock star will get all the attention this year.
Storybook Halloween Baby Costume
Our last pick for top Halloween Baby costumes finishes with storybook costumes, like this Little Red Riding Hood costume. The popular characters from the storybooks you grew up reading make for great Halloween costumes for your baby. Plus, they will look so adorable in their Halloween costume this year.
Now that you have seen our list, what costume are you looking for or plan to buy for your little one? Share your costumes or costume ideas with other parents by commenting below. Explore more Costumes for Babies.