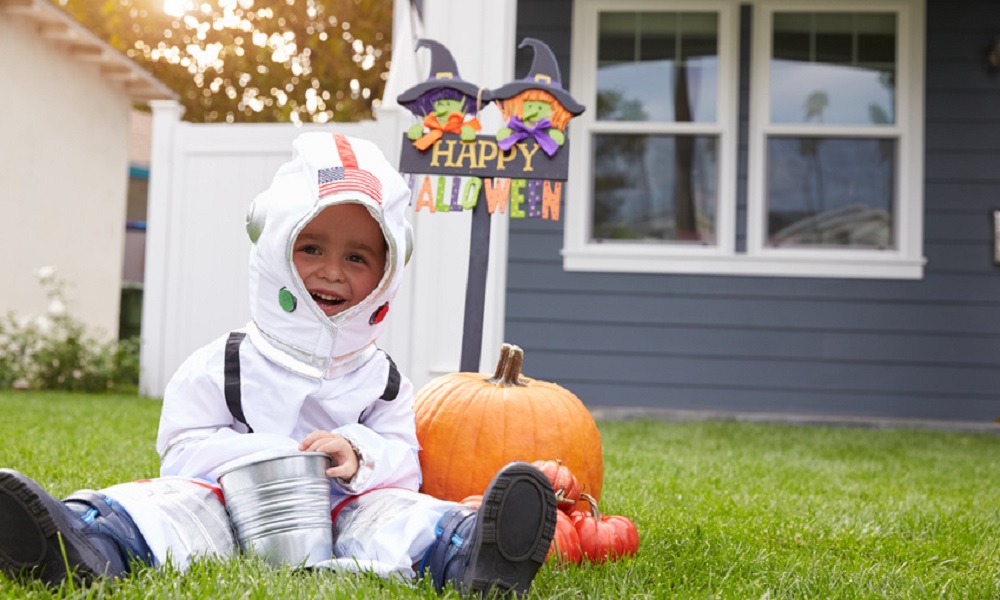 It seems to be every little boys dream to be a sports star or super hero, thus making Halloween the perfect opportunity to dress-up as their favorite sports star or super hero. The summer blockbuster movies always seem to bring to the forefront several notable characters perfect to dress-up as during the Halloween season. This year is no different. From the Teenage Mutant Ninja Turtles to Pokemon, Zootopia to The Secret Life of Pets, there are tons of Halloween costume possibilities for boys this year. For parents, we offer our list of the top 10 Halloween costumes for boys in 2016 to help give you some ideas of what will be popular this year.
Pokemon Costumes
The Pokemon craze has been rekindled with the recent release of the Pokemon Go app. While your kids are trying to catch 'em all, you can grab their favorite Pokemon character costumes online. Foam pokeballs, a plush Pikachu, a Pokemon hat, a Pokemon Trainer Kit, and Pokemon figures will make awesome accessories this year.
Zootopia Costumes
2016 saw the release of the popular Disney movie, Zootopia. With so many characters to dress-up as, your kids are sure to find the perfect costume. Nick, the star character in the film, is certain to be a top choice this year.
PJ Masks Costumes
One of the top costume searches on our site this year has been the PJ Masks Gekko Costume. It's so popular, the costume is already sold-out at several online retailers! Be patient, as inventory should be replenished closer to October at most major retailers. Also, consider grabbing the Owlette or Catboy costumes as popular alternatives to the Gekko costume.
Teenage Mutant Ninja Turtle's Costumes
Whenever New York City is under threat by the bad guys, the Teenage Mutant Ninja Turtles are always nearby in the sewers to save the day! They did it again in 2016, which means the TMNT Michelangelo, Raphael, Donatello and Leonardo costumes will be popular this Halloween.
Halo Costumes
Still one of the most popular video games on Xbox, your young boy can never go wrong rocking the Halo Master Chief costume.
Finding Dory Costumes
The popular Pixar film, Finding Nemo, made a big screen return with the 2016 summer movie, Finding Dory. As Dory embarks on an epic adventure, she encounters some notable characters. These characters are sure to be a hit with young boys this Halloween.
Jurassic World T-Rex Inflatable Costume
Featured in viral videos throughout 2016, including an appearance on the hit show, American Ninja Warrior, the inflatable Jurassic Park T-Rex Costume has been a best seller this year. Your kids might not be ready for their viral video debut, but they will certainly love this costume.
Alice Through the Looking Glass Costumes
Still a Disney classic, Alice (in Wonderland) makes a return in the film, Alice Through the Looking Glass. The classic characters including Tweedledee and Tweedledum, Mad Hatter and Cheshire Cat, will all make popular costumes in 2016.
The Secret Life of Pets Costumes
The Secret Life of Pets costumes are quickly becoming this Halloween's top costume choice for boys, especially one of the main characters, Max.
Superhero Costumes
You can never go wrong wearing a superhero Halloween costume! Whether it's Batman, Superman, Captain America, Iron Man or Ant-Man, superhero costumes are always a popular Halloween costume choice.
Now that you have seen our list, what costume are you looking for or plan to buy for your little one this year? Share your Halloween costumes and/or costume ideas with other parents by commenting below. Explore more Halloween Costume Ideas for Boys.