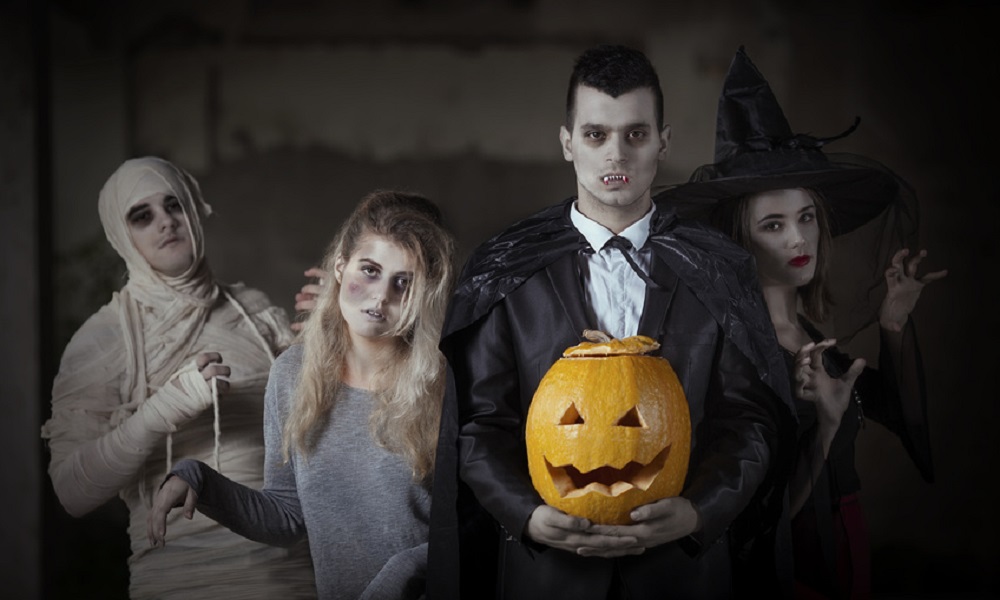 In every man's life, there comes a time when they have to make a huge decision, "What costume should I get for Halloween this year?" This decision usually comes down to the reaction they wish to get from their friends, family and kids while wearing their Halloween costume. From scary to hilarious, historical to fantasy, the type of costume a man will wear will correlate to the reaction he wishes to receive.
So ditch the sports themed costume-look (since you likely wear that gear every weekend in the Fall), and check out our list of the top 10 men's Halloween costumes for 2016.
Suicide Squad Costumes
One can never go wrong wearing a costume from a comic book. Especially when that comic book hits the big screen, as Suicide Squad did in August of 2016. The characters from that film become ultra-popular with comic book fans during Halloween.
Deadpool Costumes
One of the more humorous superhero blockbuster films, Deadpool, was released earlier in the year and is certain to top the best sellers costume list(s) for men this year. The costume comes with a muscle chest jumpsuit, so you can look super fit even if you're not.
Prince Costumes
We'll take a quick break from the superhero costumes and share one of our favorite tribute costumes perfect for Halloween. The musical innovator, Prince, passed away in April of 2016 and will be forever remembered by his fans. The costume features the classic purple rain look and is a perfect costume idea for every Prince fan.
Evil Clown Costumes
If you're into scaring people during the Halloween season, look no further than the evil clown costume. It's a scary look and an annual favorite costume for Halloween.
Inflatable Costumes
Featured in several viral video's this year, the T-Rex Jurassic World Inflatable Costume quickly became a best selling costume. For this reason, inflatable costumes are expected to be popular this Halloween. There are a few to choose from like this Tweedle Dum, Tweedle Dee inflatable costume.
Funny Costumes
If you've watched any TV over the last year, you have probably seen the energy drink commercial featuring the Puppy Monkey Baby. It's your turn to make people laugh in this hilarious costume perfect for Halloween. You can never go wrong making your Halloween party-goer's laugh at your expense.
Zoolander 2 Costumes
The sequel to the cult classic, Zoolander, returned to the big screen earlier this year. Whether you dress-up as Hansel, Derek or Mugatu, a Zoolander 2 costume this Halloween is sure to be a hit at any Halloween party.
WWE Costumes
We previously mentioned sports costumes being a poor costume idea, however, when it comes to WWE, these costumes rock! You can find Ric Flair, Hulk Hogan and Randy Savage costumes this year at most online Halloween retailers.
Opposuits
Perhaps costumes just aren't your thing. We may have the perfect idea! Opposuits feature colorful designs and patterns, can be humorous or fit the Halloween theme, and would be a great choice for any Halloween event. They might even be appropriate to wear around the office!
Star Wars or Star Trek Costumes
If you are a fan of Star Wars or Star Trek just stick with one of these classic costumes. Not only are they a perfect costume choice for pretty much every Halloween, you can wear it when you attend Comic Con! These costumes can be rather expensive ($500+) if you consider buying the collector's version, so set your budget and find the perfect look.
Now that you have seen our list, what costumes are you looking for or plan to buy and wear at the Halloween costume parties this year? Share your costumes or costume ideas with others by commenting below. Explore more Halloween Costume Ideas for Men.