It's nearly Halloween which means it's time to start looking for that perfect Halloween costume to show off your curves! The perfect costume is definitely out there at one of your favorite Halloween stores and we want to help you find it. We've compiled a list of our favorite plus size Halloween costumes featuring a few classics, time period & newsworthy costumes, and some that are designed to show off your curves. There is something for everyone in this list!
English Women's Suffrage Right To Vote Plus Size Costume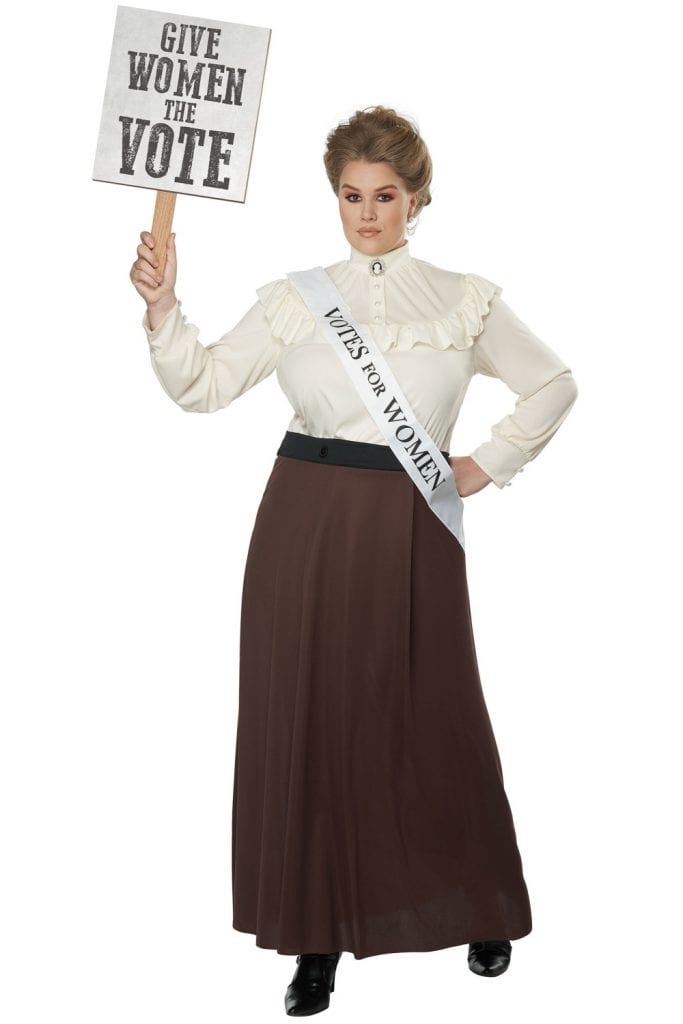 $39.99 @ HalloweenCostumes.com (Available in sizes 1X-3X)
The 19th Amendment gave women the right to vote and what better way to celebrate that achievement in US history by wearing this historic costume. It also happens to be an election year making this costume both relevant and empowering for women of all ages. It doesn't matter your political leanings, this costume will surely help those on the fence get out and vote this year.
Hocus Pocus Winifred Sanderson Plus Size Costume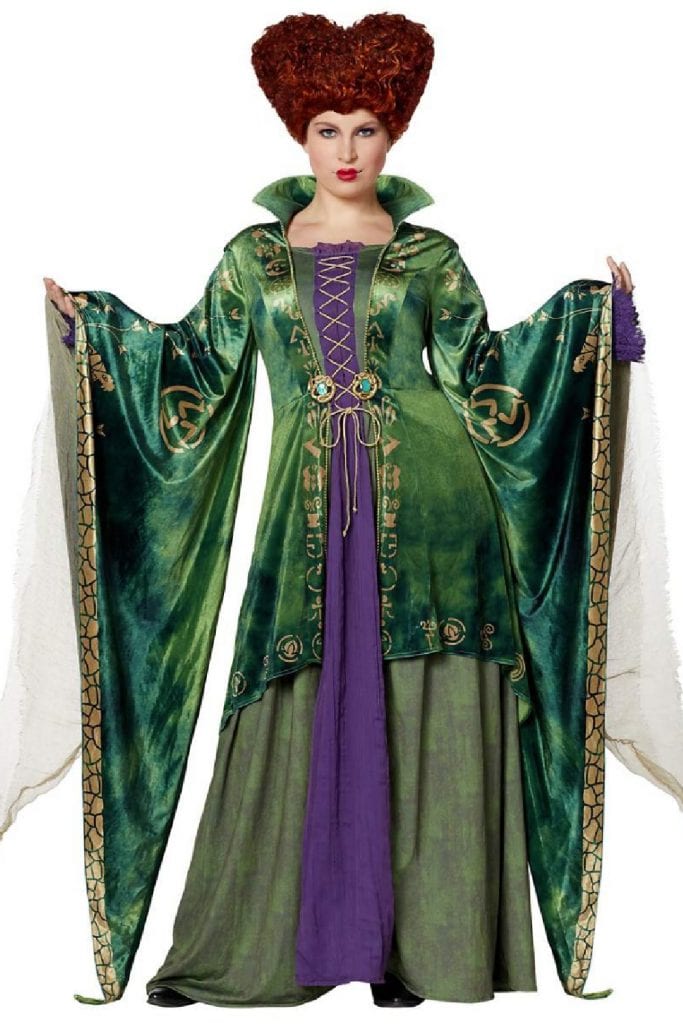 $129.99 @ Spirit Halloween (Available in sizes 1X)
When you think of the best Halloween films throughout the years, surely Disney's Hocus Pocus comes to mind. It's the premium version of this classic Winifred Sanderson costume, so you might want to look around for a cheaper version at Spirit Halloween. If you decide to rock this look, how will you use your magical powers?
Sexy Little Red Riding Hood Plus Size Costume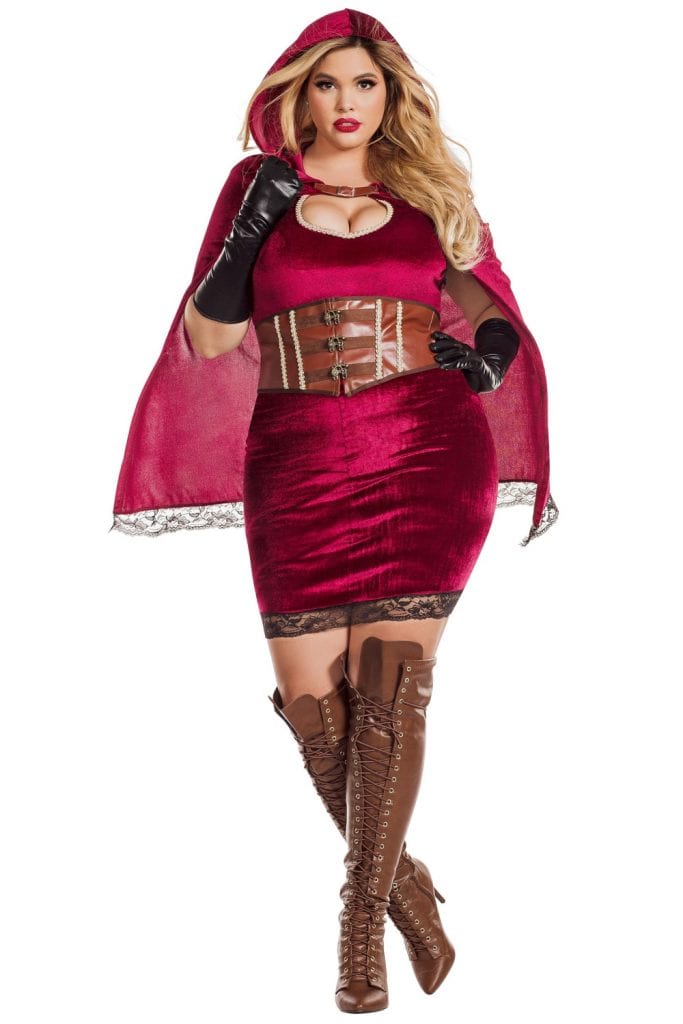 $59.99 @ HalloweenCostumes.com (Available in sizes 1X-3X)
From women's empowerment to a classic look, this next costume is here to show we have range! The classic fairytale has gotten an upgrade with this sexy version of Little Red Riding Hood. This would be lovely to wear at an adult Halloween party only if those will be allowed to happen this year. It comes with everything you will need for this look without the boots (just add your own knee high boots).
Hallo Queen Plus Size Jersey Dress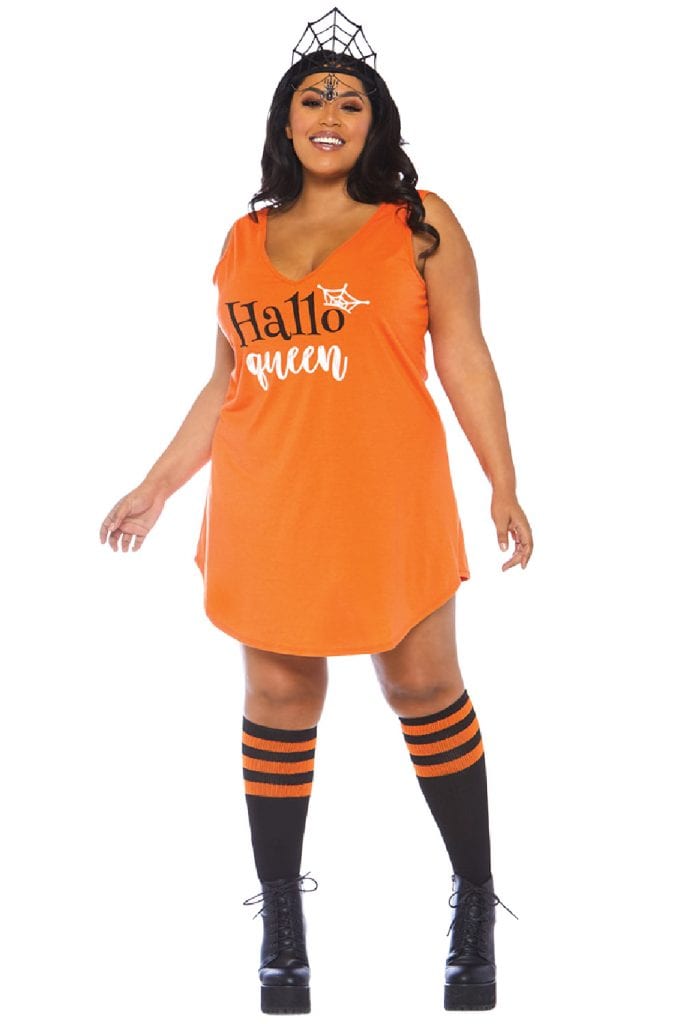 $35.99 @ Yandy (Available in sizes 1X/2X & 3X/4X)
Here's a little known fact about Halloween: It was originally created by the Queen of England and was coined Hallo-Queen. Okay, we made that up. This plus size Halloween costume idea is perfect for those on a budget as it is one of the cheaper options featured on our list. Just add your own spider crown and stockings to complete this look.
Disney Mary Poppins Nanny Plus Size Costume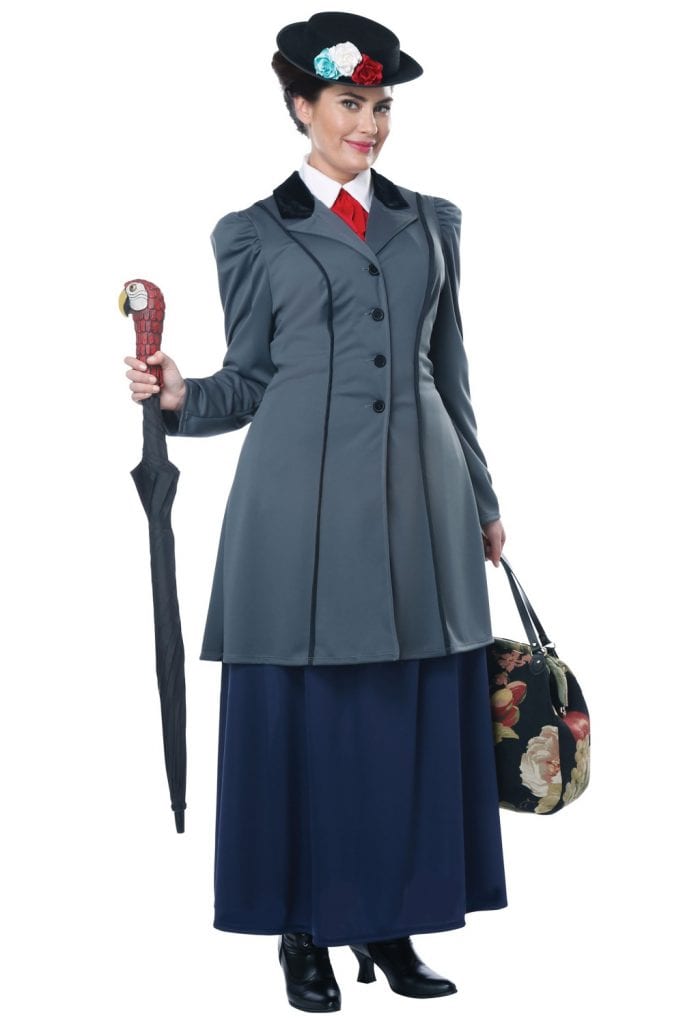 $49.99 @ HalloweenCostumes.com (Available in sizes 1X & 2X)
If you aren't a fan of the Disney film, Mary Poppins, you might want to skip this costume, because it's a look everyone will recognize and will most certainly bring a smile to their face. You might even break out into a spontaneous version of "Supercalifragilisticexpialidocious" or "Just a spoon full of sugar helps the medicine go down"!
Pretty Pixie Tinkerbell Plus Size Costume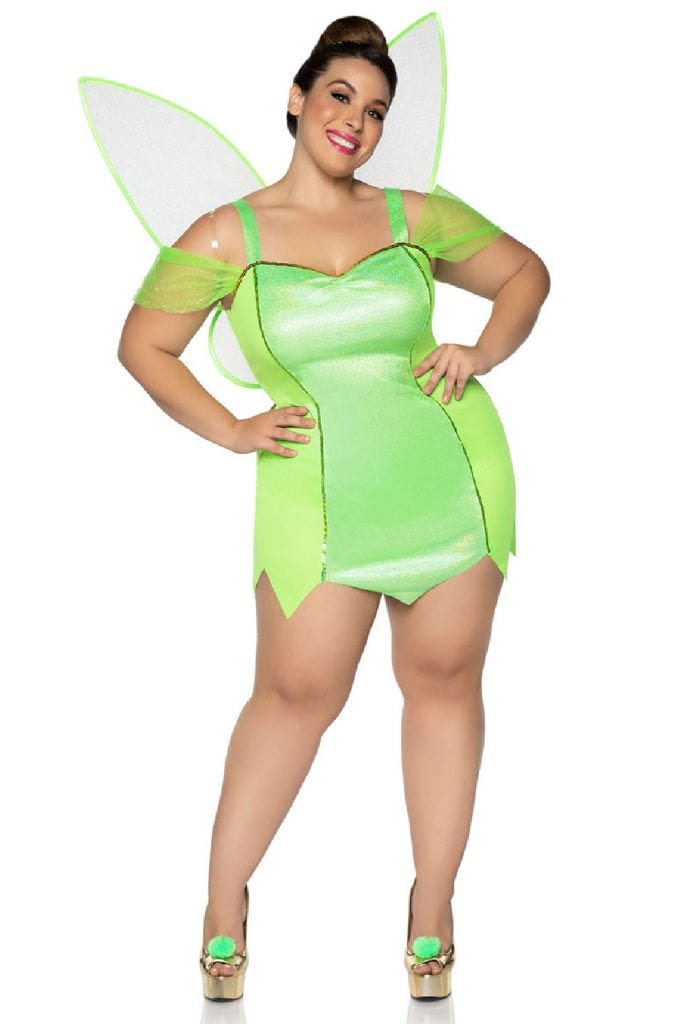 $49.99 @ Yandy (Available in sizes 1X/2X & 3X/4X)
One of the most popular costume ideas we've seen over the years features wings. Whether it be Angel wings, Butterfly wings, or Tinkerbell wings, this look continues to trend each Halloween. So why not sprinkle a little fairy dust on your friends this year with this Tinkerbell look.
Disney Frozen 2 Anna Prestige Plus Size Costume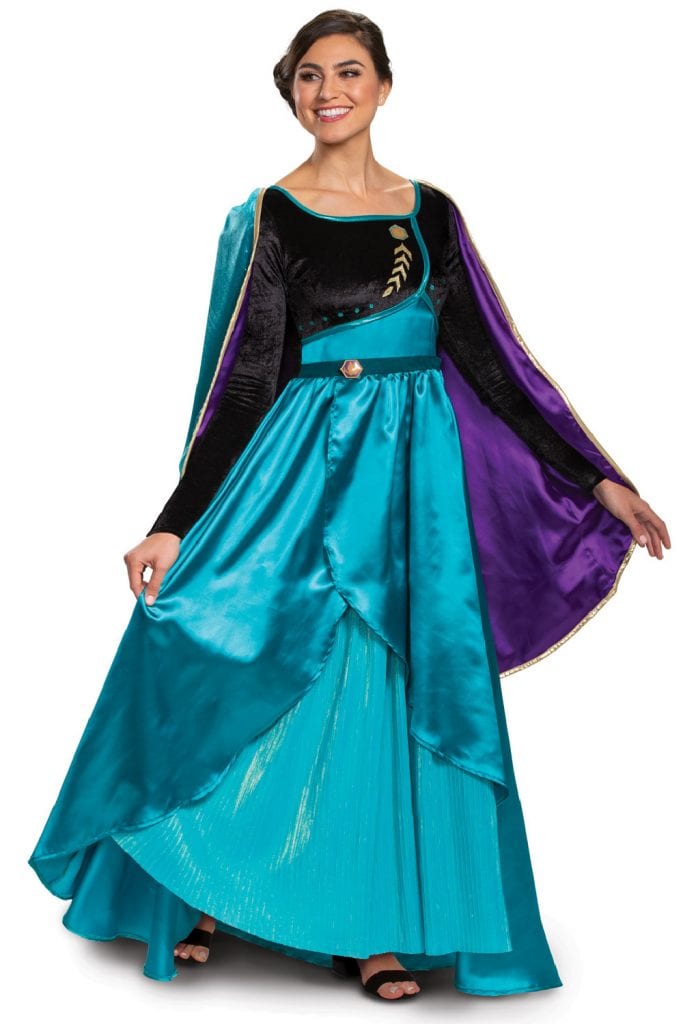 $119.99 @ shopDisney (Available in sizes L & XL)
Let's be honest for a moment. How many times have you watch the Disney film, Frozen or Frozen 2, in the last few months? We are probably guessing multiples, especially for parents with kids. This gorgeous dress is so elegant, you may even wish to wear it again at a cocktail party!
Delightful Mad Hatter Plus Size Costume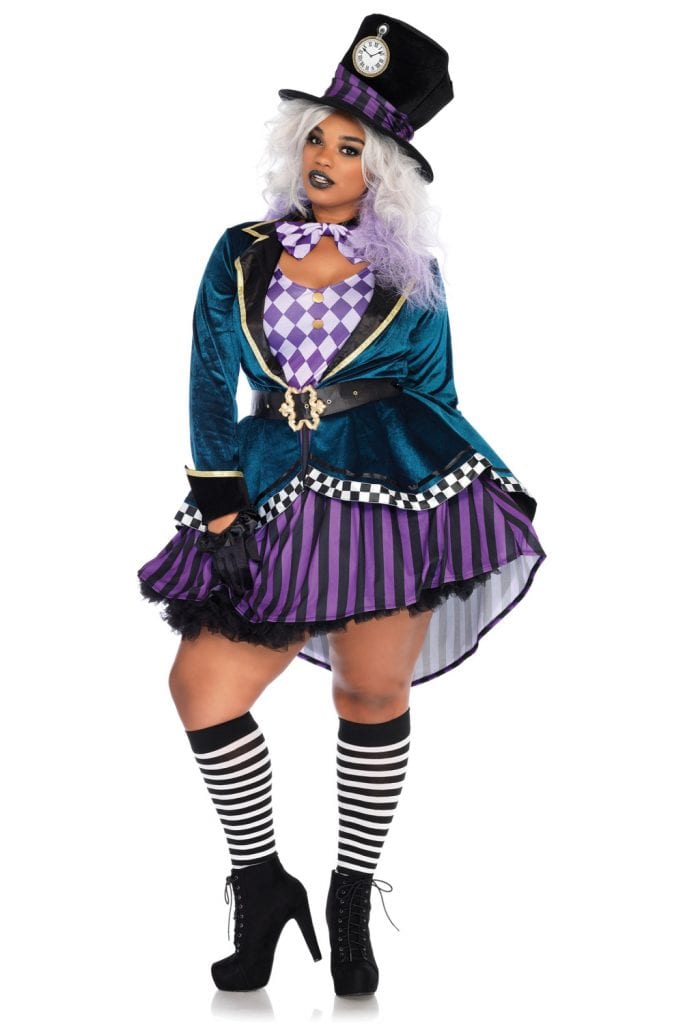 $54.99 @ HalloweenCostumes.com (Available in 1X/2X & 3X/4X)
If you haven't already had your Disney fix with our costume ideas list, this is definitely a costume worth checking out. In our prior plus size costume list, we featured the Queen of Hearts costume, but this year we like this colorful design. Arrive fashionably late to your Halloween party in this Mad Hatter costume.
Alluring Sea Siren Mermaid Plus Size Costume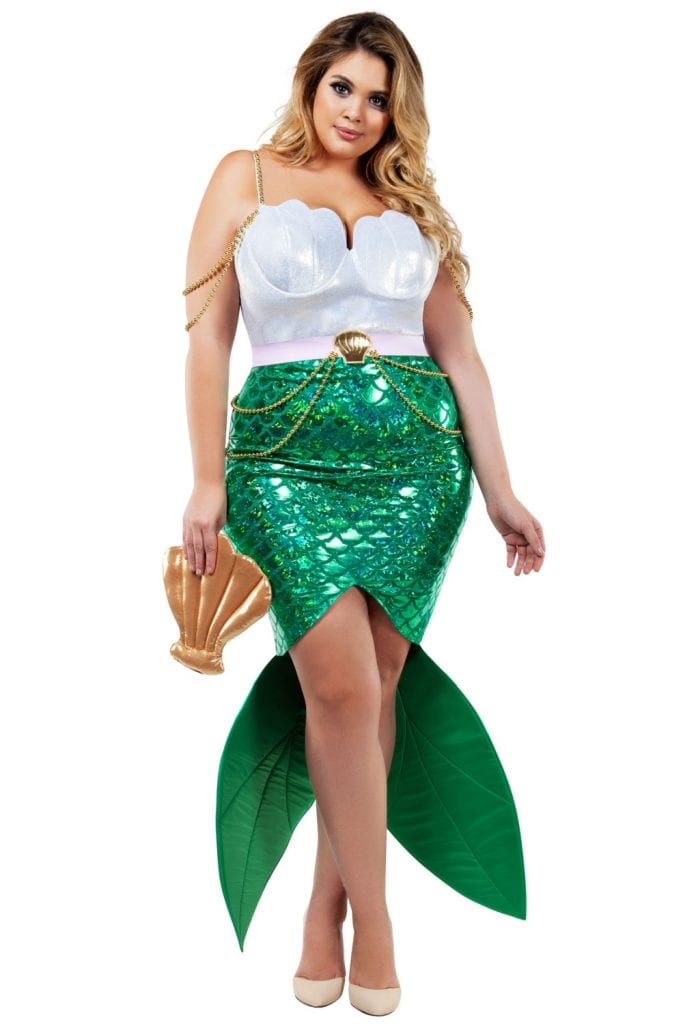 $79.99 @ HalloweenCostumes.com (Available in sizes 1X-4X)
We could have added this Halloween costume earlier in our list, because who doesn't love mermaids?! This mythic creature of the sea is the perfect look for women that want to look glamorous this Halloween. The pearl bodice matches perfectly with the screen printed scales on the skirt and will leave those around you seeing mermaids!
1950's Poodle Skirt Plus Size Costume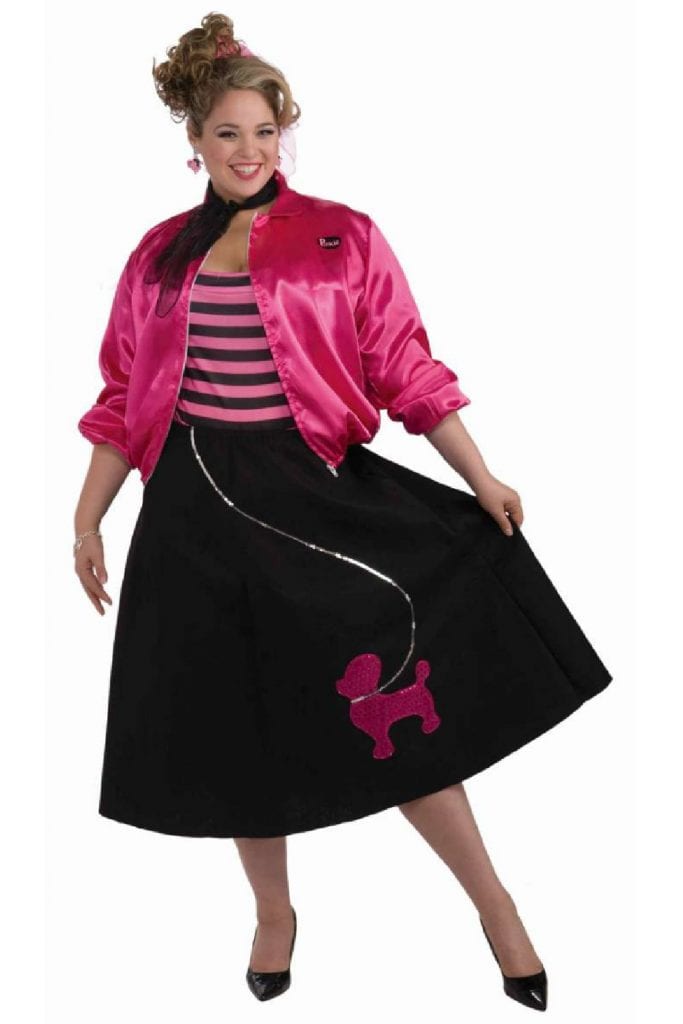 $39.99 @ Spirit Halloween (Available in One Size)
It's time to take a trip down memory lane and round-out our plus size Halloween costume ideas list. Image a time in the 1950's when you would have been hanging out at the local diner, dancing to the hit songs of the time, while wearing your favorite poodle skirt and sweater. You don't have to imagine those nostalgic times today, as you will relive them rocking this classic poodle skirt look. Just tell Alexa to play the hit tunes of the 1950's and your Halloween party will be a vintage hit!
What are some of your favorite costumes on this list? What are some of your favorite costumes we left out? Share your thoughts with our readers below!