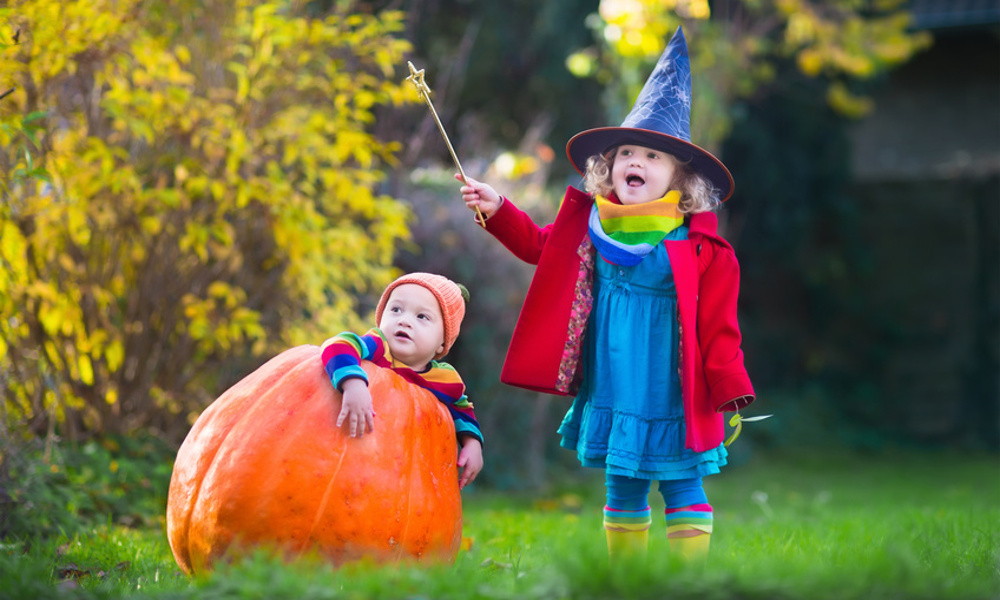 For many toddlers, this Halloween will be a special time as they can finally walk the trick-or-treat route with their mom, dad and siblings. It's also a time when they are more aware of the characters they see on their favorite kids TV shows and movies; thus, they will likely be the ones telling you, the parent, what they want to be for Halloween this year. Even if they are not ready to dress up as Jake the Pirate or Doc McStuffins, they still will look pretty adorable in whatever costume you choose for them.
To help give you some ideas of what's popular this year for toddlers, we offer our list of the best Halloween costume ideas for toddlers in 2016.
Butterfly Costumes
A classic costume idea for toddlers each and every year is the Butterfly. It's a simple costume with detachable wings and a dress. Your little girl will look adorable as a beautiful butterfly this Halloween.
Pokemon Costumes
You and your toddler are probably playing Pokemon Go these days, so it's likely to be one of the top costume choices this year. From Pikachu to Charizard, Squirtle to Ash, you don't necessarily have to catch them all, but you might catch one this Halloween.
Despicable Me Minion Costumes
Gru, the girls, Dr. Nefario and the unpredictably hilarious minions are back, along with a host of new characters. You cannot go wrong being a minion this Halloween, as these characters are just as popular as ever with toddlers.
Princess Costumes
Another classic costume idea for toddlers is dressing up as a princess. There are tons of Disney princesses that toddlers love, so the princess costume is an easy choice for Halloween. Plus, these costumes are great for dress-up play dates.
Finding Dory Costumes
The lovable fish made a return to the big screen this year in the hit Disney/Pixar film, Finding Dory. You won't need to go on a marine adventure to find the perfect costume this year if you stick with a Dory or Nemo costume.
Disney's Frozen Costumes
Do you want to build a snowman? With the Olaf Costume for kids, it's easy! Or, your little one might want to dress-up as Anna or Elsa. There are plenty of adorable Disney Frozen costumes to choose from so take your pick this Halloween.
PAW Patrol Costumes
Chase is on the case, and so is your little one in this PAW Patrol costume for kids. Many feature a jumpsuit with a tail, attached hands and shoe covers to look exactly like the popular characters they see in their favorite show, PAW Patrol.
Star Wars Costumes
Who's your Jedi master now? The Yoda Costume features a plush white robe with soft brown fabric inset and a zip front, and a padded green character hood with flared ears and stitched "wrinkles." Wise you will be, young Jedi! Handsome, too!
SpongeBob Costumes
The recent SpongeBob movie increased the popularity with all the SpongeBob characters making this a top choice this Halloween. You don't have to venture to a pineapple at the bottom of the sea to get a great SpongeBob Costume, which is great if your little one wants to dress-up as SpongeBob this year!
Classic Witch Costumes
Witch costumes are our final Halloween costume classic to mention, since you can never go wrong with this costume idea. Your little girl will look adorable as she stirs her cauldron's brew.
Now that you have seen our list, what costume(s) are you looking for or plan to buy for your little one this year? Share your costumes or costume ideas with other parents by commenting below. Explore more Halloween Costumes for Toddlers.