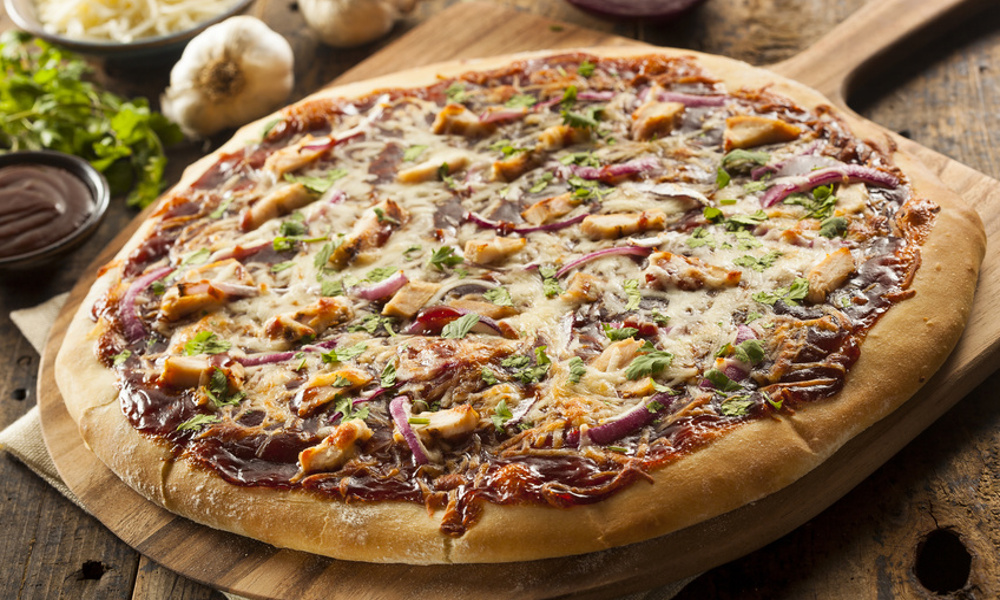 Pizza is always great, regardless of which type you are making, but BBQ pizza offers a special blend of flavors guaranteed to satisfy even the hungriest belly. Although you can order a delivery pizza, nothing beats the taste of homemade pizza. Your kitchen will smell amazing while this is cooking, and the flavor is so fresh and delicious the whole family will be really impressed with it.
Making your own also means you can pick out the ingredients you want to use on it, so if you like extra-hot BBQ sauce or smoky BBQ sauce, choose that.
More Tips for Tasty Homemade Pizza
If you want additional vegetables like mushrooms or corn, go ahead and add those, or you could even have some pineapple chunks on there. That is the great thing about homemade pizza – you can add whatever toppings you want and make it your own. You could make your own dough if you have time, or else simply use a pre-baked crust along with the toppings. You can have this on the dinner table within half an hour, making it a great option for busy weeknights when you are really not in the mood to stand over a hot stove.
All you need to do is spread your chosen BBQ sauce over the pizza crust, then add the remaining ingredients. It will be cooked within about 15 minutes, and you can then serve the pizza nice and hot, with some salad on the side perhaps.
Our Delicious BBQ Pizza Recipe
What You Will Need:
12-inch prebaked pizza crust
1 cup spicy BBQ sauce
1 chopped red onion
2 chopped, cooked skinless boneless chicken breast halves
2 cups mixed shredded cheese
½ cup chopped fresh cilantro
½ cup sliced bell pepper (optional)
How to Make It: Preheat the oven to 350 degrees F. Put the pizza crust on a baking sheet and spread the BBQ sauce over it. Top with the peppers (if using), onion, chicken, cilantro, and finally the cheese. Bake for 15 minutes or until the crust is golden brown, and the cheese is bubbly and melted. Serve the pizza hot.
What are some of your favorite BBQ pizza toppings? Share your favorites in the comments section below.