Join the #MyAkiStyle Rewards program and earn 20% Aki-CashBack during this sale.
For those looking to spruce up their home for the Holidays with some new furniture, the Aki-Home Black Friday sale might be a good place to shop this weekend.
Aki-Home 2016 Black Friday Ad
[/tps_header] [tps_title]Use your ← → (arrow) keys to browse ad scan[/tps_title]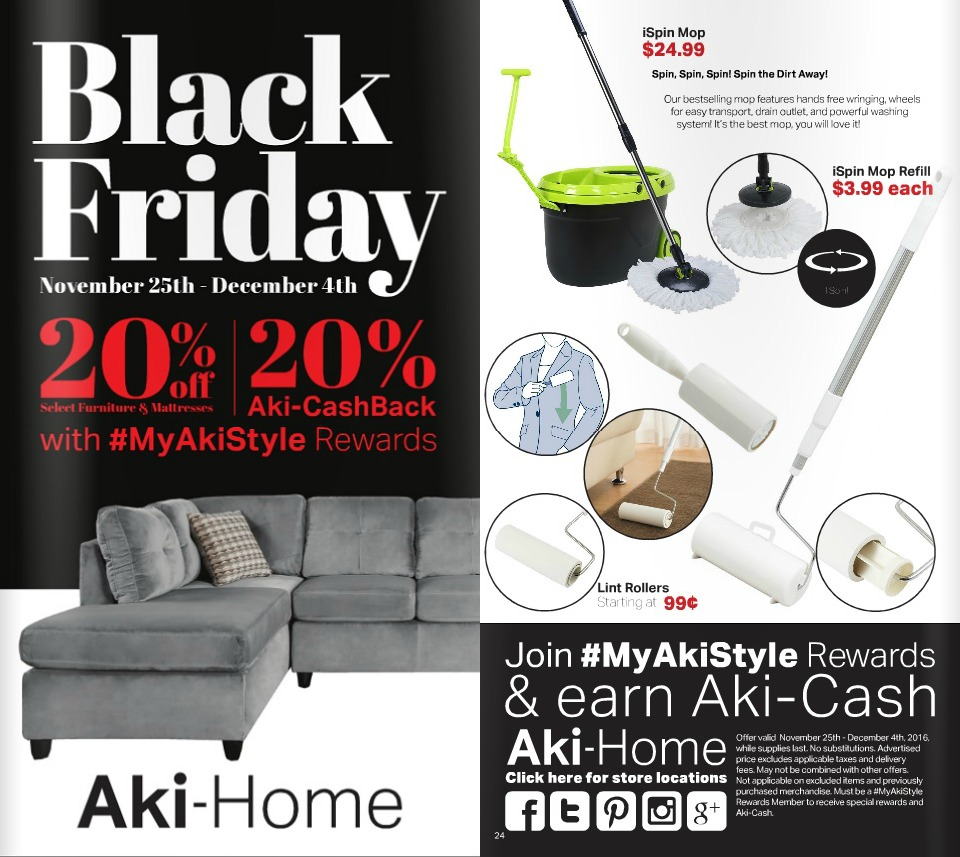 Our Favorite Deal: The Metro 3 Piece Table Set (page 2) will be $239.99 (reg. $299.99) during this sale. You save 20% off the retail price for this table set. We also like the selection of decorative pillow covers for just $1.99 each (page 5).