One of the few retailers these days having a Black Friday Sale actually on Friday (only) is Badcock Home Furniture & More. The sixteen page ad contains a selection of home furniture deals as one would expect mixed in with some deals on electronics, appliances and toys. The ad doesn't specify when stores will open, so check with your local Badcock Home Furniture store for Black Friday hours.
The first page of the ad mentions an additional 10% off regular prices, sales prices and even discontinued prices. So the deal prices you see in the ad will drop a little further with this extra 10% off savings. The offer excludes iComfort items. For those looking to score on any of the Badcock Home Furniture deals, keep in mind that quantities are limited.
For those looking to put together a guest room for relatives to stay in this Holiday or looking to furnish a room (e.g. family, living or bedroom), the Badcock Home Furniture Black Friday sale will be a great place to find what you need.
Badcock Home Furniture & More 2015 Black Friday Ad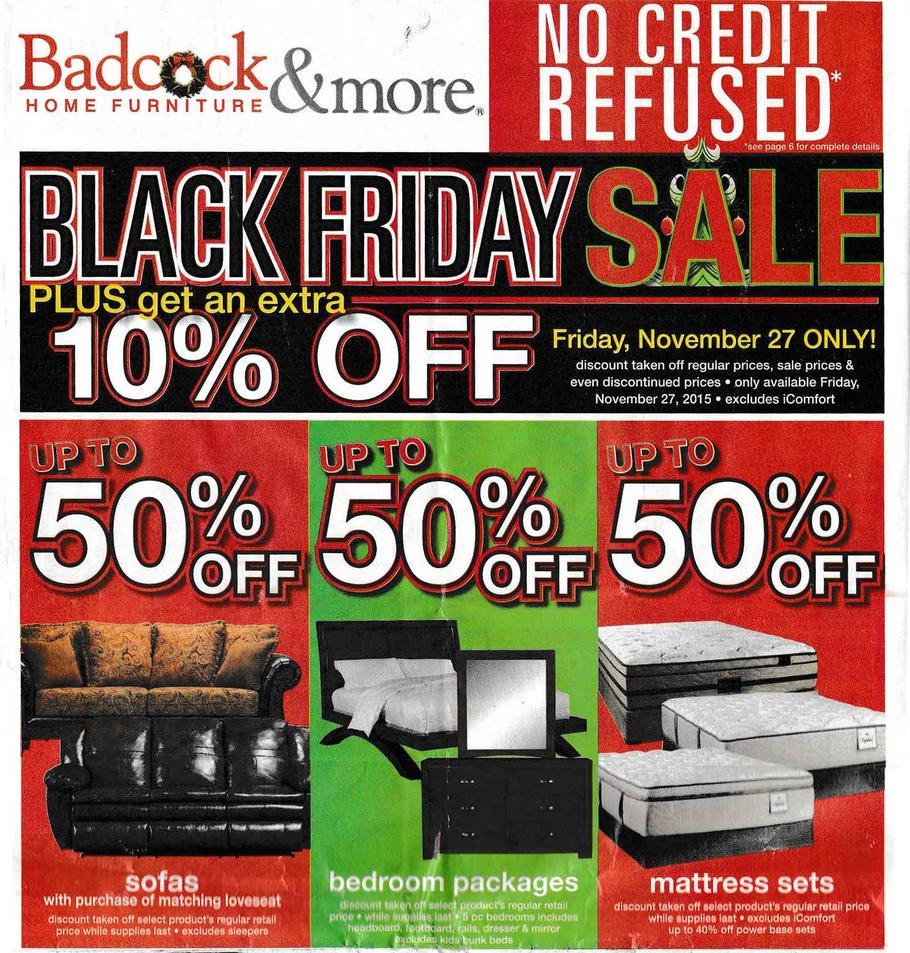 Our Favorite Deal: The extra 10% off discount taken off regular prices, sale prices and even discontinued prices is the best deal mentioned on the first page. The up to 50% off sales don't really give you that great of an idea of how good these deals will actually be; however, those looking for a new mattress might be able to get one at 50% off.