This year, Belk is opening their doors to Black Friday shoppers starting at 4PM Thursday, November 22. For those that cannot wait to shop in-store, similar deals will be available online at Belk.com all day Wednesday and Thursday. The seventy-two (72) page ad contains a wide variety of deals mostly on appliances, footwear, clothing, jewelry and other things for your home.
On Thursday, $1 Million in gift cards will be given away with a $500 winner at each store!
For those looking to update their wardrobe or home decor, the Belk Black Friday Sale will probably be a great place to find what you need.
[mks_button size="large" title="BLACK FRIDAY @ BELK" style="rounded" url="https://www.belk.com/" target="_blank" bg_color="#333333″ txt_color="#FFFFFF" icon="fa-tags" icon_type="fa" nofollow="1″]
Belk 2018 Black Friday Ad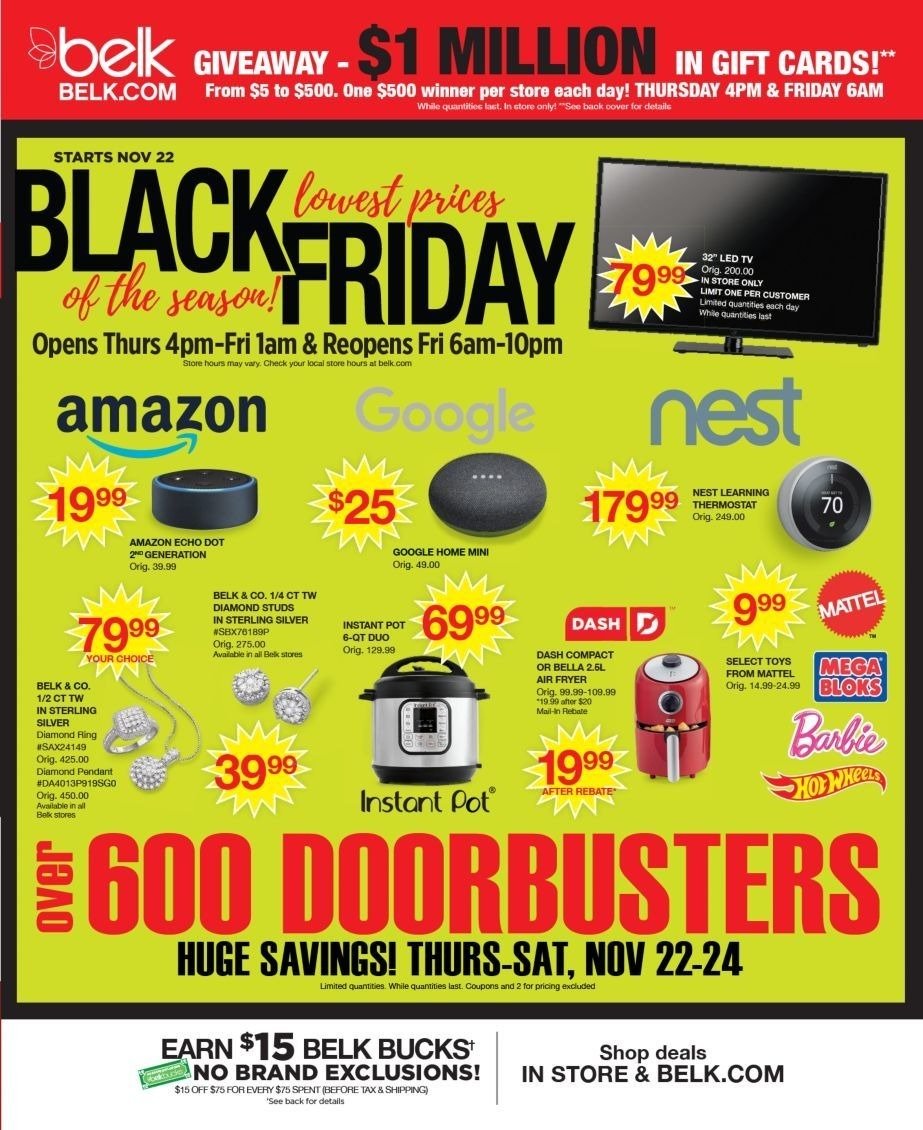 Our Favorite Giveaway: Belk will be giving away one million dollars in gift cards to the first few customers at every store. One lucky shopper (at every store) will receive a gift card valued at $500!

[mks_button size="large" title="BLACK FRIDAY @ BELK" style="rounded" url="https://www.belk.com/" target="_blank" bg_color="#333333″ txt_color="#FFFFFF" icon="fa-tags" icon_type="fa" nofollow="1″]