This year, Belk is opening their doors to Black Friday shoppers starting at 6AM Friday, November 25. For those that cannot wait to shop in-store, similar deals will be available online at Belk.com all day Wednesday and Thursday. The seventy-eight (78) page ad contains a wide variety of deals mostly on appliances, footwear, clothing, jewelry and other things for your home. For those that need to plan their trip to a local Belk store, here are some of the notable deals that will be released throughout the sale:
Thursday – Friday: $10 off your first order of $50+ (see page 8)
4PM Thursday & 6AM Friday: Gift card giveaway with a $1,000 winner per store (see page 8)
6AM Friday – 1PM Friday: Earn 5X points with Belk Rewards Card
Thursday – Sunday: Free standard shipping on orders over $49
The first 200 customers (4PM Thursday & 6AM Friday) at every store will receive a FREE gift card of random value ($5-$1,000) with a guaranteed $1,000 winner in every store. For those looking to score big savings on Belk doorbusters, your chance to save will be from 6PM Thursday until 1PM Friday with hundred's of doorbusters available. As with most retailers, quantities on the deals featured in the ad will be limited and available in-store and (some) online.
For those looking to update their wardrobe or home decor, the Belk Black Friday Sale will probably be a great place to find what you need.
Belk 2016 Black Friday Ad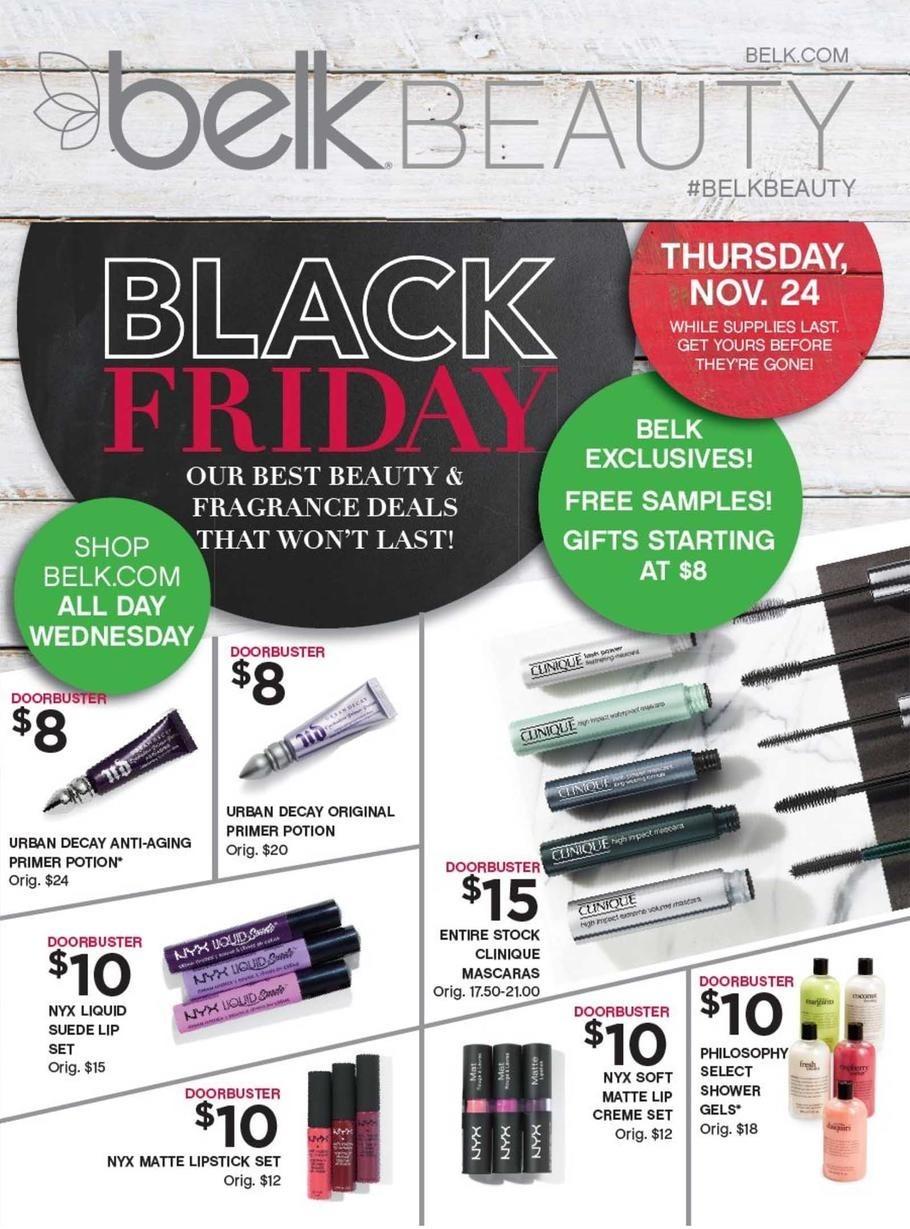 Our Favorite Giveaway: Belk will be giving away a two million dollars in gift cards to the first 200 customers at every store (see above). One lucky shopper (at every store) will receive a gift card valued at $1,000!