On Thursday, $1 Million in gift cards will be given away with a $1,000 winner at each store!
For those looking to update their wardrobe or home decor, the Belk Black Friday Sale will probably be a great place to find what you need.
Belk 2017 Black Friday Ad
[/tps_header] [tps_title]Use your ← → (arrow) keys to browse ad[/tps_title]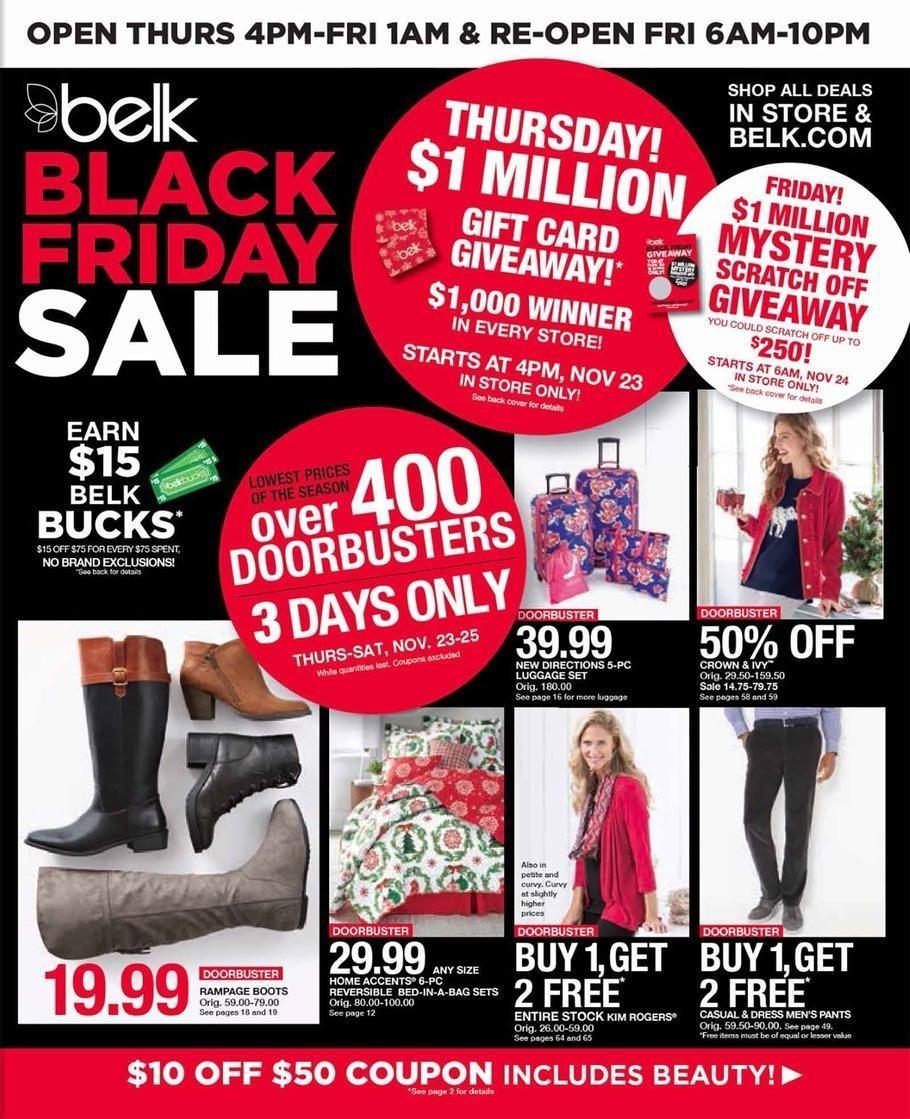 Our Favorite Giveaway: Belk will be giving away one million dollars in gift cards to the first few customers at every store. One lucky shopper (at every store) will receive a gift card valued at $1,000!