Doors will open to Black Friday shoppers on Thursday (11/23) at 5PM, although you can start your shopping early online at Bonton.com. From 5PM Thursday thru 3PM Friday (11/24) you can take $10 off any item of $10 or more. Coupon valid in-store only, see page 1 for details. Also, FREE gift cards will be given out to the first 200 customers in-store (see page 2).
For those that want to save on clothing and appliances, the Bon-Ton Black Friday sale will be your source for great deals on most everything you might want.
Bon-Ton 2017 Black Friday Ad
[/tps_header] [tps_title]Use your ← → (arrow) keys to browse ad scan[/tps_title]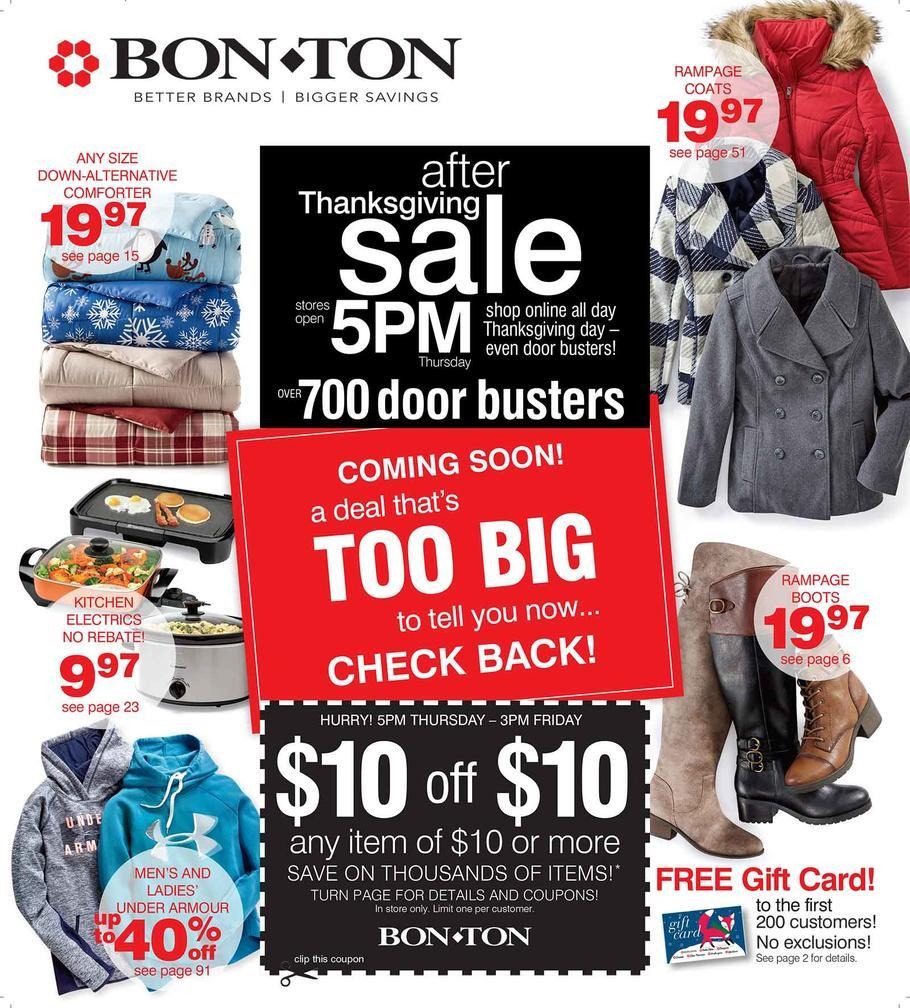 What We Love: Select Toastmaster, West Bend and Frozen Electrics small appliances will be available for $9.97 (no rebate needed). See page 23 for offer details.