This year, Burkes Outlet is opening their doors to Black Friday shoppers starting at 6PM Thursday, November 26 (closing at 11PM) and will re-open at 7AM Friday, November 27 (closing at 10PM). The two page ad contains a selection of tech gadgets and toys up to 70% off.
Looking to save even more than up to 70% off the retail price? You might be able to! All One Card Members will receive 15% off their purchase on Friday. If you don't already have a One Card, visit BurkesOutlet.com to sign-up. As with most retailers, quantities on the deals featured in the ad will be limited. Assortment of products on sale will vary by location.
For those looking for Holiday gifts on cheap electronics and toys for kids, the Burkes Outlet Black Friday sale might be a good place to find what you want for less.
Burkes Outlet 2015 Black Friday Ad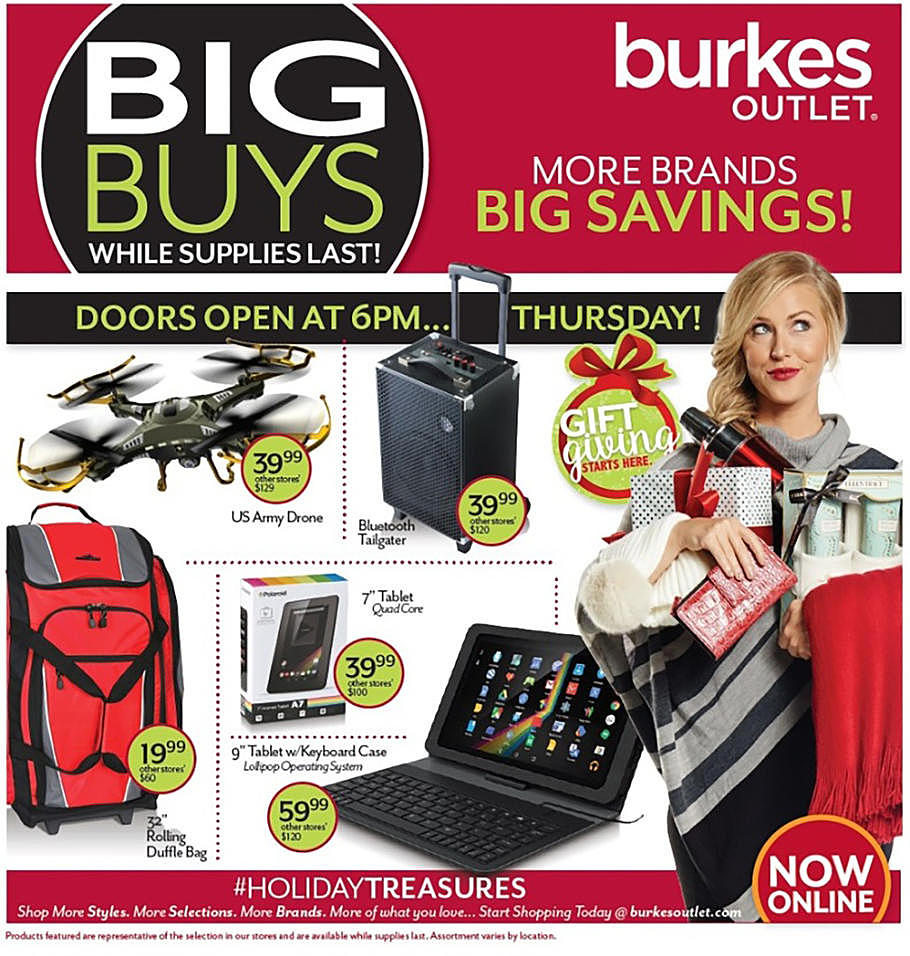 Our Favorite Deal: The Polaroid A7 7-Inch Dual-Core Tablet (PTAB735) is currently $60.99 at Amazon, so you are saving an additional $20 off this price grabbing it during the sale. We checked the Burkes Outlet website and couldn't find this item listed, so expect this item to only be available at some locations.