The Burlington Coat Factory Black Friday sale is about to be underway with deals up to 65% off. The four page ad features a selection of toys, coats, luggage, fragrances and so much more. You can shop online for gifts for everyone on your list during this sale.
For those that are looking to save money on gifts this Holiday season, the Burlington Coat Factory might be a good place to find what you need.
Burlington Coat Factory 2016 Black Friday Ad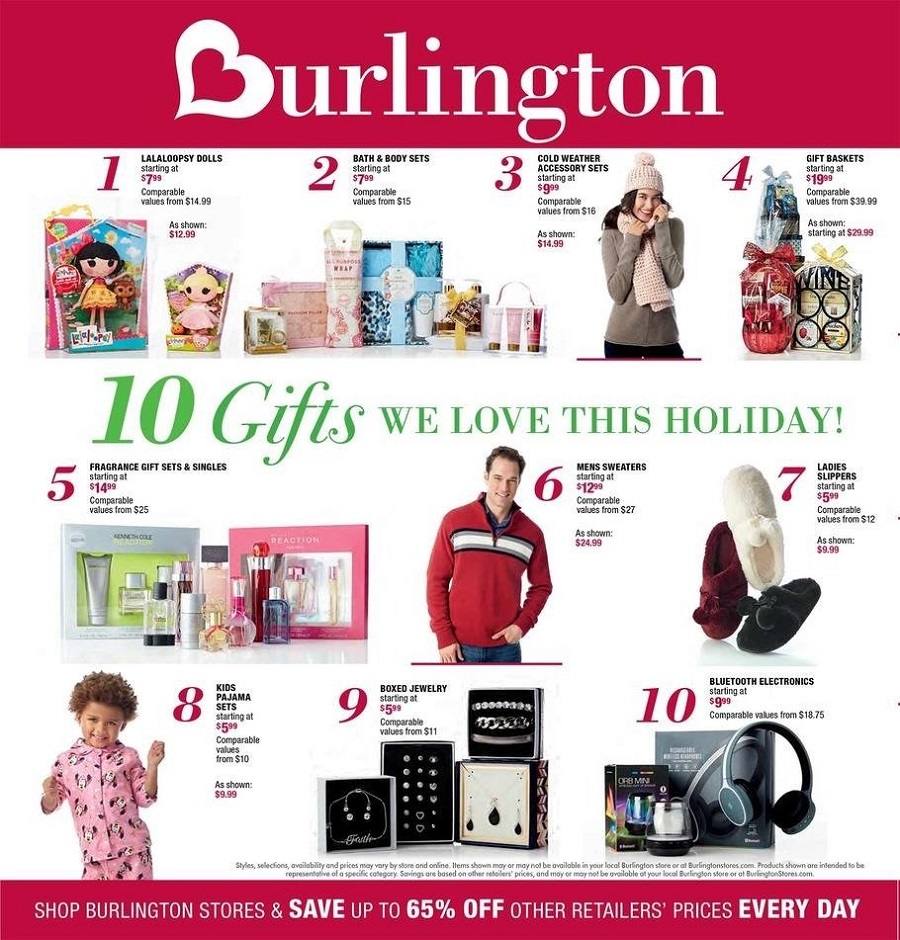 What We Like: The Burlington Coat Factory ad doesn't list many doorbuster deals, but they do feature a great budget-friendly offering of gifts under $10, $25 and $50. If you are looking for some inexpensive stocking stuffers, check out the items at the bottom of page 2.