Although hours may vary by location, here are the Holiday hours listed on page 28:
Wednesday (11/22): 9AM-9PM
Thursday (11/23): 8AM-5PM
Friday (11/24): 5AM-10PM
Saturday (11/25): 9AM-9PM
Sunday (11/26): 9AM-7PM
Monday (11/27): 9AM-9PM
Tuesday (11/28): 9AM-9PM
Wednesday (11/29): 9AM-9PM
For those wishing to save on hunting and fishing gear, the Cabela's Black Friday sale might be a great place to grab what you need.
Cabela's 2017 Black Friday Ad
[/tps_header] [tps_title]Use your ← → (arrow) keys to browse ad scan[/tps_title]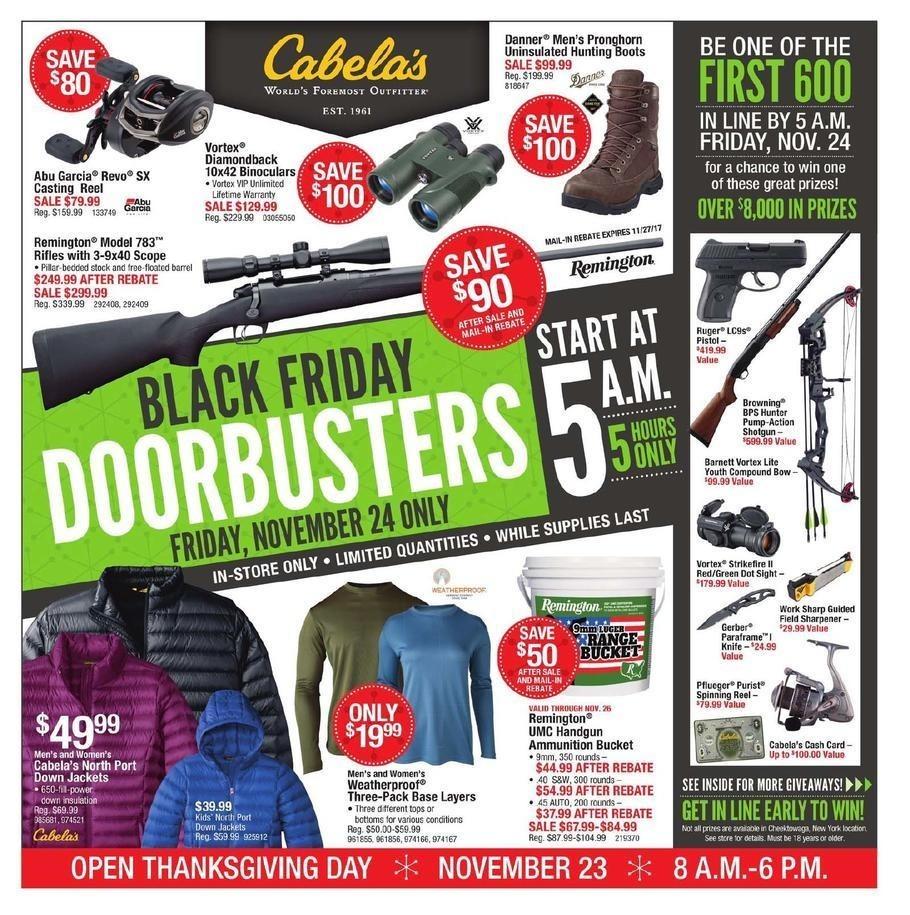 What We Like: The first 600 in line at each store will have an opportunity to receive one of many giveaways. There will be over $8,000 in prizes given away to these first 600 shoppers. One of the top giveaway items is the Masterbuilt Sportsman Elite 30″ Window Smoker (a $379.99 value). As with most retailers, the doorbusters during this sale will be limited in quantity and may sell-out fast. For those wishing to save before this sales event, check out Cabelas.com on Thanksgiving Day for extra deals.