Waterford, CT: 6AM-1AM (11/23)
Watertown, NY: 8PM-1AM (11/23)
Albany, NY: 6PM (11/23)
Holyoke, MA: 12:30AM (11/24)
Paramus, NJ: 7AM (11/24)
For those looking to grab some Holiday gifts, the Christmas Tree Shops Black Friday sale will be a great place to find what you need.
Christmas Tree Shops 2017 Black Friday Ad
[/tps_header] [tps_title]Use your ← → (arrow) keys to browse ad scan[/tps_title]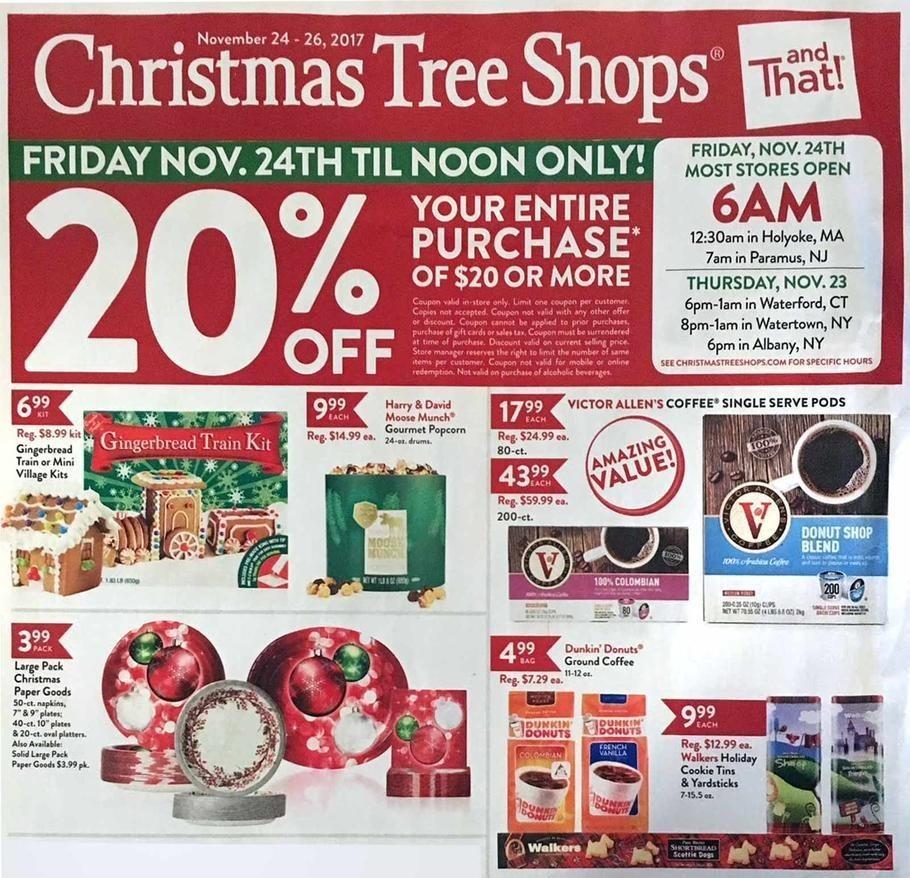 What We Like: Save 20% off your entire purchase of $20+ on Friday (11/24) until noon. See page 1 for offer details.