The Costco Wholesale Thanksgiving Weekend Savings ad was recently published online featuring several days to shop Black Friday deals. The twenty-three (23) page ad features a wide variety of products including electronics, video games, cameras, computers, appliances and so much more.
You will see a number of deals available from November 16 thru November 26 (pages 2-14).
You will also find a special one-day only set of online deals available on November 22 (see page 15). Keep in mind all stores will be closed on this day in observance of the Thanksgiving Holiday.
Doors will open to Black Friday shoppers at 9AM Friday, November 23. The Costco sale will end on Monday, November 26. You can find these deals beginning on page 16 of this ad scan.
Most of the deals featured in this preview ad will also be available online which is good for those that want to avoid the crowds. If you plan to shop in-store at Costco, make sure you have a current Costco Membership before you go shopping. As with most retailers, quantities are limited and may be out-of-stock when shopping at your local Costco.
For those looking to score some savings on brand name electronics this Holiday season, the Costco Wholesale Black Friday sale might be something to check out.
Costco Wholesale 2018 Black Friday Ad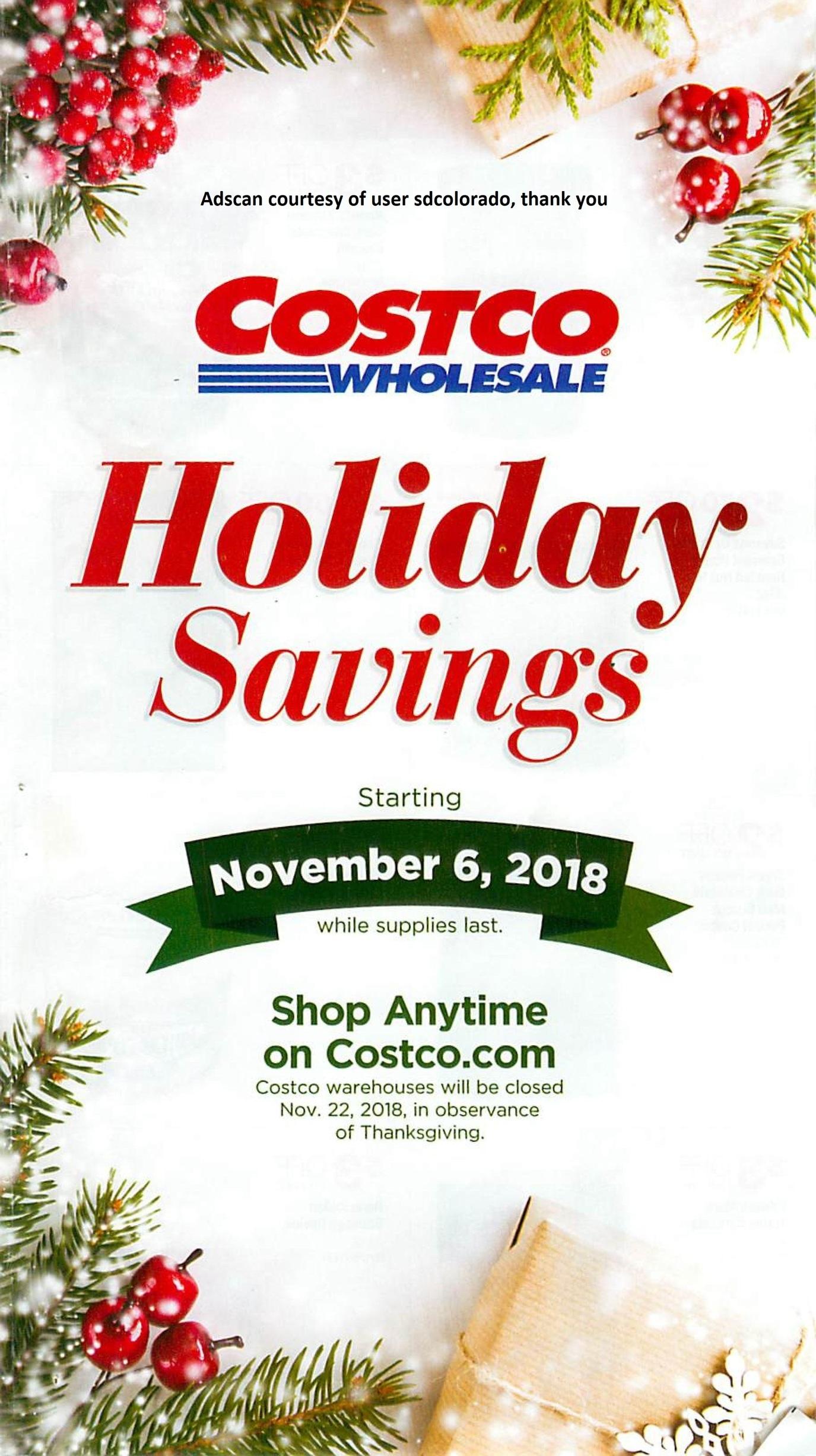 Our Favorite Deal: The Vizio 55-inch 4K Ultra HDTV will be available for $449.99 during this sale beginning online (11/22) at Costco.com. You can find this doorbuster in-store from 11/23-11/26.