Most of the deals featured in this preview ad will also be available online which is good for those that want to avoid the crowds. If you plan to shop in-store at Costco, make sure you have a current Costco Membership before you go shopping. As with most retailers, quantities are limited and may be out-of-stock when shopping at your local Costco.
For those looking to score some savings on brand name electronics this Holiday season, the Costco Wholesale Black Friday sale might be something to check out.
Costco Wholesale 2017 Black Friday Ad
[/tps_header] [tps_title]Use your ← → (arrow) keys to browse ad scan[/tps_title]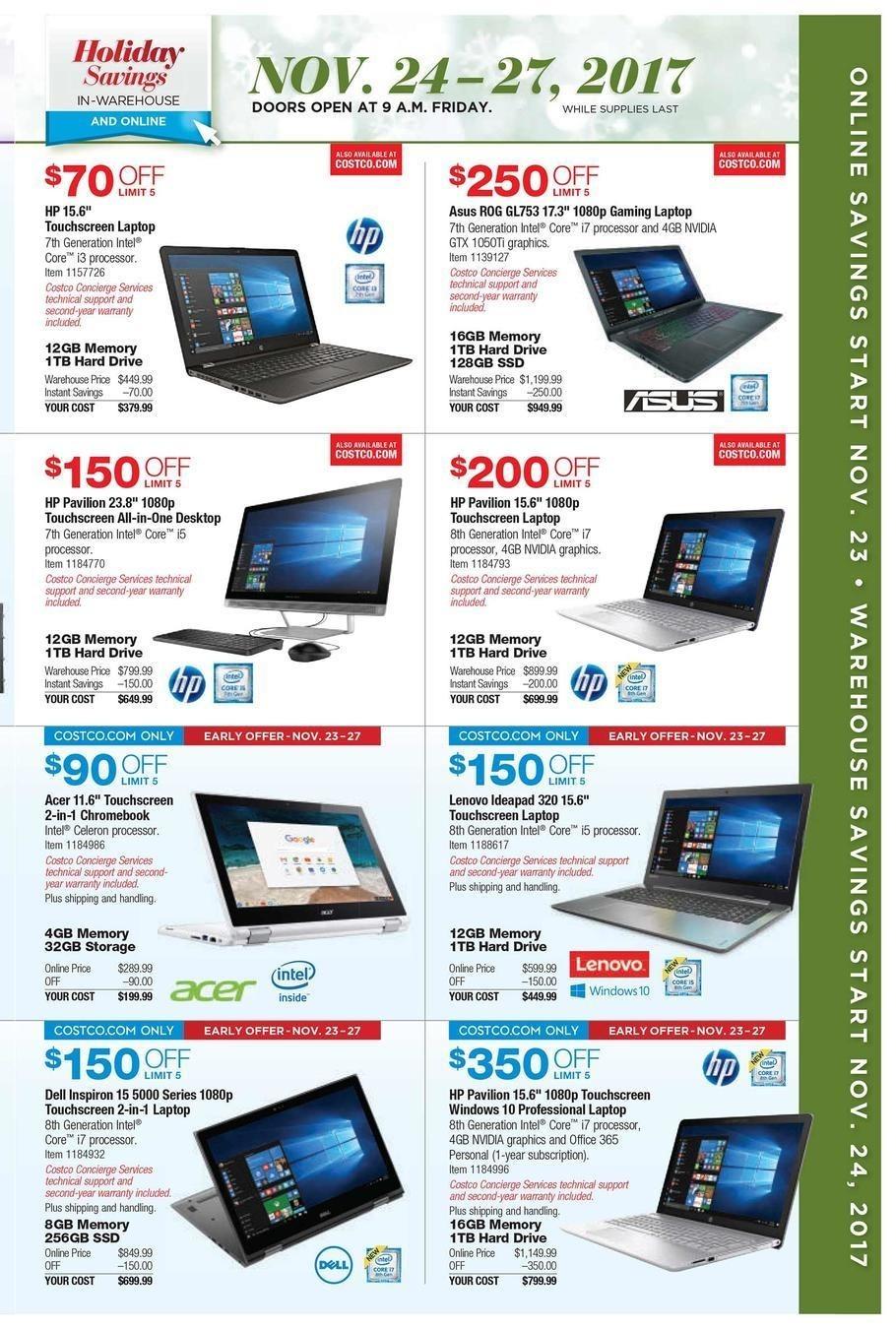 Our Favorite Deal: The Cuisinart 13-Cup Food Processor with spiralizer will be available for only $99.99 (reg. $149.99) during this sale. This is about $60 less than most other online retailers including Amazon.com.