New doorbusters will be released throughout the sale, so if you miss the initial Black Friday Sale launch, you can be ready for the deals released on Friday, November 24 at 8AM EST until 8PM EST. Those with a Dell Preferred Account will save even more on some of the doorbuster deals during this sale. Plus, everything online will ship free with extended returns until January 15. For those that plan to place orders via the phone, check page 1 for the phone number. As with most retailers, doorbusters are limited so they may sell-out quickly.
For those looking to save on the latest electronics or upgrade to a better computer, the Dell Home Office Black Friday sale will be a great place to find what you need.
Dell Home Office 2017 Black Friday Ad
[/tps_header] [tps_title]Use your ← → (arrow) keys to browse ad scan[/tps_title]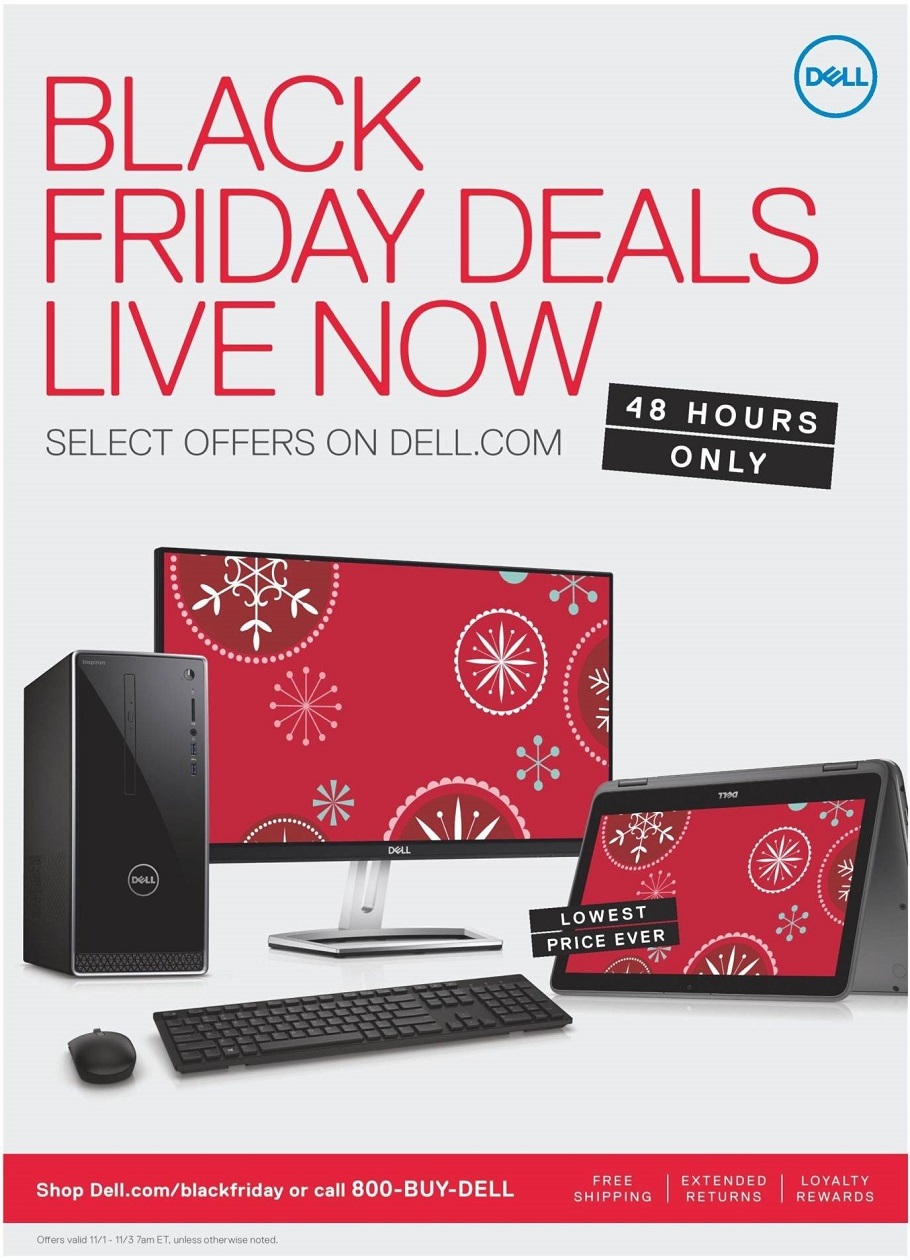 Our Favorite Deal: The Dell D3218HN 32″ Monitor was $349.99 and will now be $169.99 during this sale. You save 51% off the retail price for this computer monitor.