The first page of the ad includes deals exclusive to the Black Friday Sale (i.e. Friday only). The rest of the ad features deals that will last for two days ending on Saturday, November 25th. As with most retailers, quantities on the deals featured in the ad will be limited and available in-store and online.
For those looking for stocking stuffers, the Dollar General Black Friday sale will probably be a great place to find less expensive gifts for the Holidays.
Dollar General 2017 Black Friday Ad
[/tps_header] [tps_title]Use your ← → (arrow) keys to browse ad scan[/tps_title]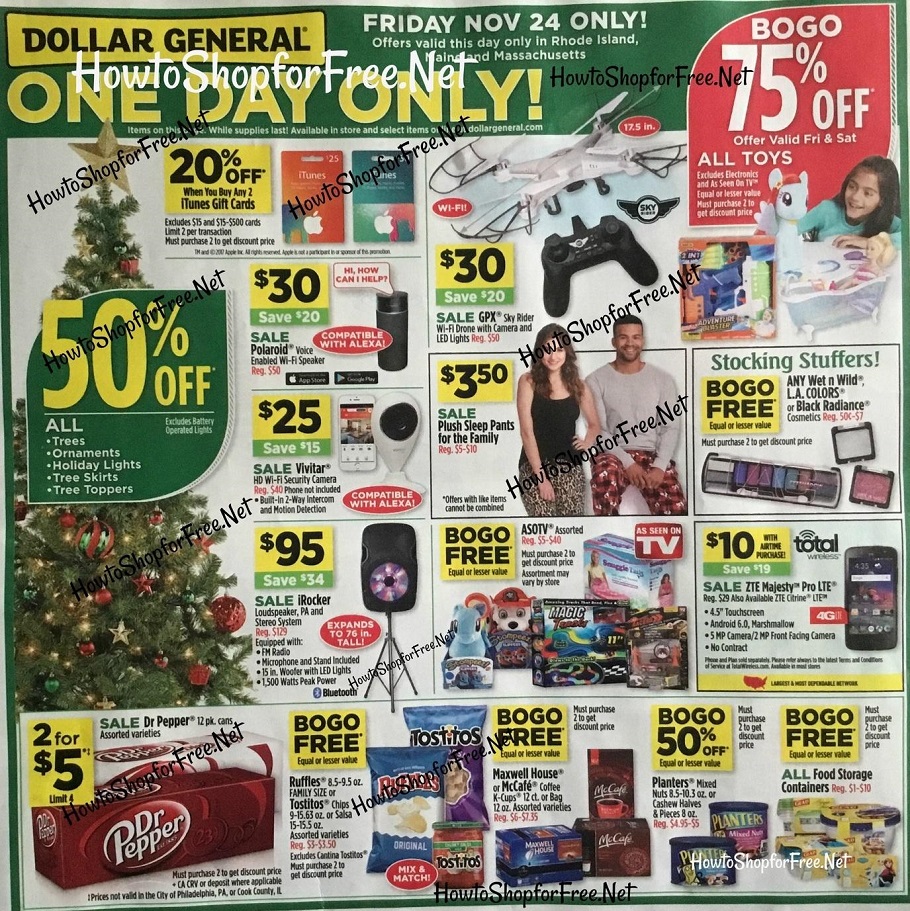 Our Favorite Deal: XBOX Live Gold Cards will be 50% off during this sale (see page 3 for details). We also like all the BOGO FREE deals throughout the ad.