The 2017 Black Friday ad scan for Five Below was recently leaked online and features four (4) pages of Black Friday deals. Doors will open to Black Friday shoppers at 6PM Thanksgiving Day (11/23). Stores will be open 7AM-9PM Friday, November 24th, and 9AM-9PM Saturday (11/25) and Sunday (11/26).
A few of the deals mentioned in this ad will only be available on Thursday and Friday, so the early Black Friday shoppers will get the best deals.
For those looking to save on gifts this Holiday (and get items for $5 or less), the Five Below Black Friday deals might be worth checking out.
Five Below 2017 Black Friday Ad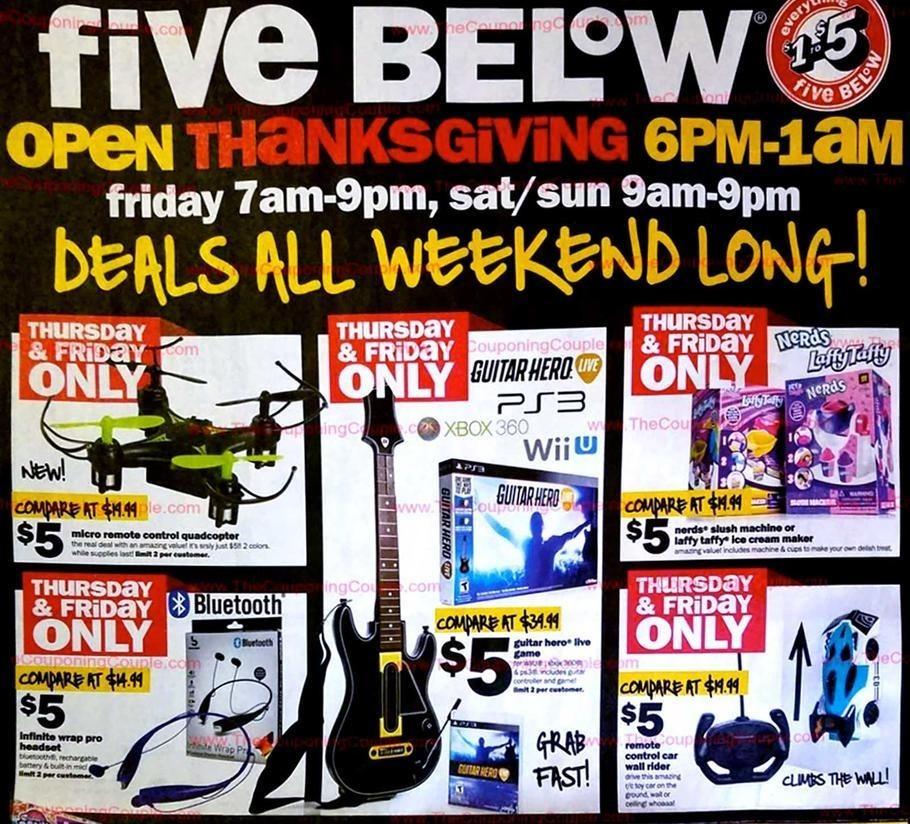 Our Favorite Deal: During this sale, The Nerds Slush machine and Laffy Taffy Ice Cream Maker will only be $5 each. These items sell elsewhere for $19.99.