The 2016 Fry's Electronics Black Friday ad scan was recently released online to the delight of tech enthusiasts. The four (4) page ad features a wide variety of deals on laptops, 4K Ultra Smart HDTV's, flash drives, appliances and so much more. Although this ad features a lot of discounted items, the real Black Friday deals will be emailed to you. To make sure you receive all the Fry's Black Friday Specials (i.e. the promo codes), be sure to sign up at Frys.com/signmeup.
Doors will open to Black Friday shoppers on Thursday, November 24 at 5PM (stores close at 11PM). Stores will re-open at 8AM on Friday, November 25.
For those that want to upgrade some of their electronics, the Fry's Electronics Black Friday sale might be a great place to shop this year.
Fry's Electronics 2016 Black Friday Ad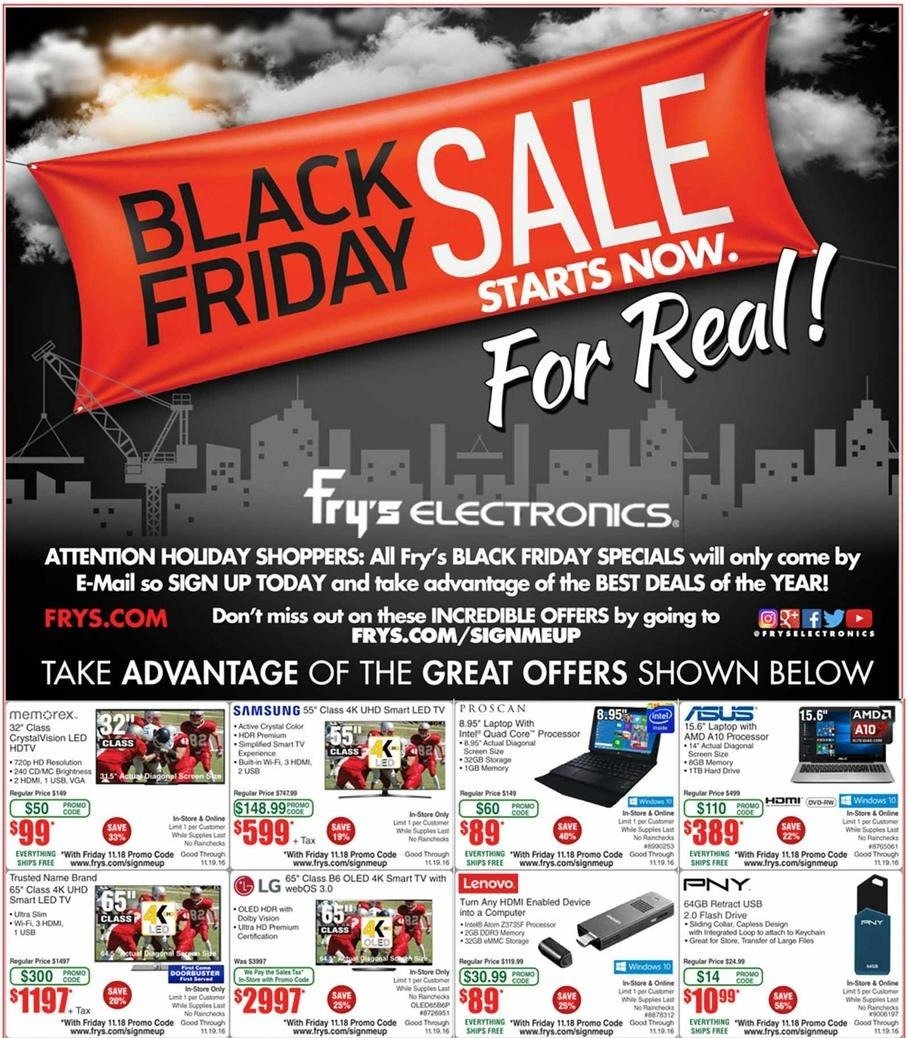 Our Favorite Deal: The Asus 15.6″ Laptop is $389 (reg. $499) with the Friday (11/18) promo code you would have received via email. You save 22% off the retail price for this laptop.