Frys.com/signmeup
.
Doors will open to Black Friday shoppers on Thursday, November 23rd at 6AM (stores close at 11PM). Stores will re-open at 8AM on Friday, November 24th.
For those that want to upgrade some of their electronics, the Fry's Electronics Black Friday sale might be a great place to shop this year.
Fry's Electronics 2017 Black Friday Ad
[/tps_header] [tps_title]Use your ← → (arrow) keys to browse ad scan[/tps_title]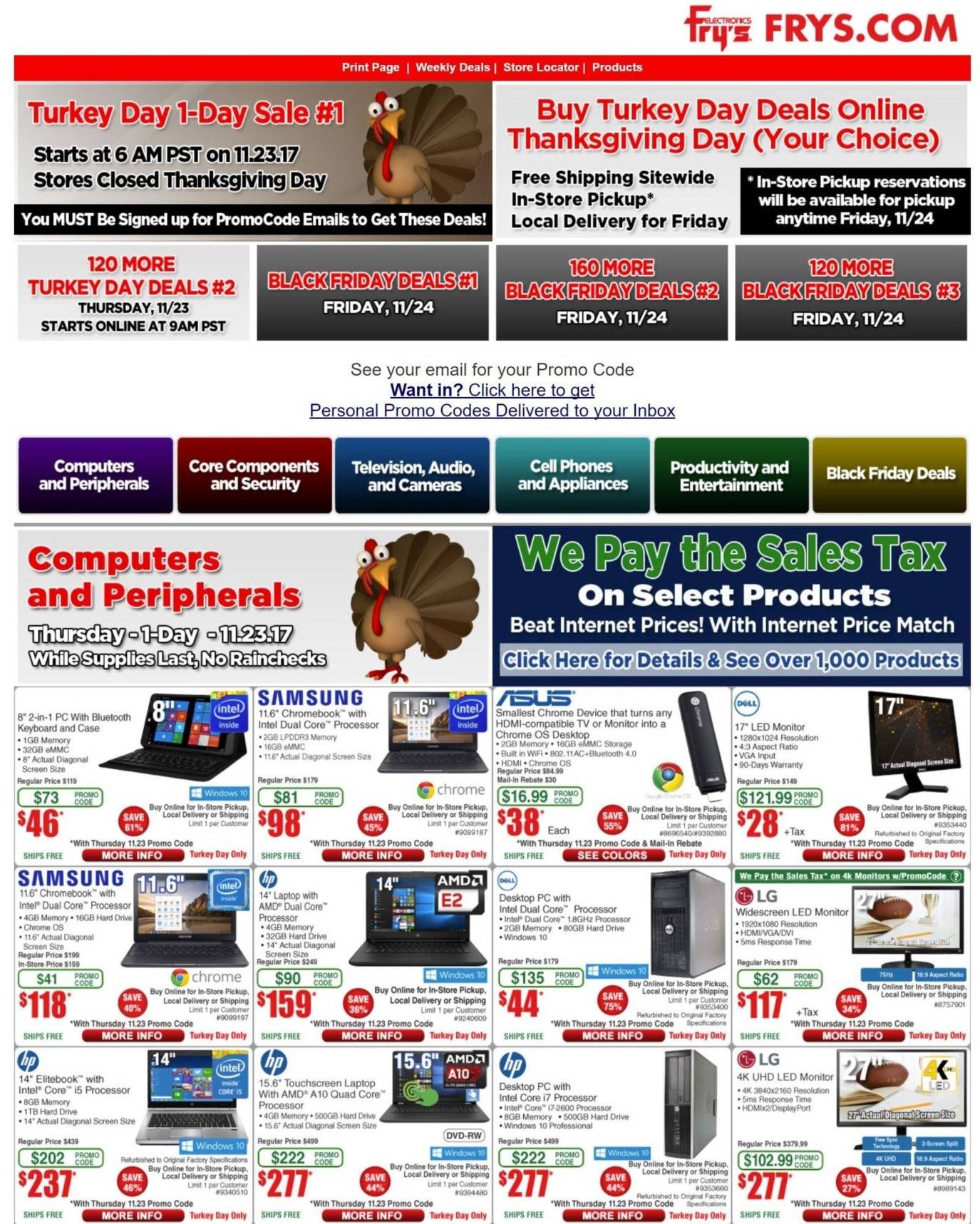 Our Favorite Deal: The Microsoft 12.3″ Surface Pro 4 (with Intel Core i5 Processor) will be available for $599 (reg. $999) during the Thursday sale. This item ships free. See page 2 for offer details.