The 2018 Black Friday deals available at FYE was recently shared online. The two page ad showcases doorbuster deals on apparel, CD's, movies, and other novelty items. This special sale will run from Thursday (11/22) to Sunday (11/25).
During this sale, all vinyl will be Buy One, Get One 25% off. See ad page 2 for details.
If you are looking to score savings on novelty gifts for music & pop culture fans, the FYE Black Friday sale might be worth checking out.
[mks_button size="large" title="BLACK FRIDAY @ FYE" style="rounded" url="https://www.fye.com/" target="_blank" bg_color="#333333″ txt_color="#FFFFFF" icon="fa-tags" icon_type="fa" nofollow="1″]
FYE 2018 Black Friday Ad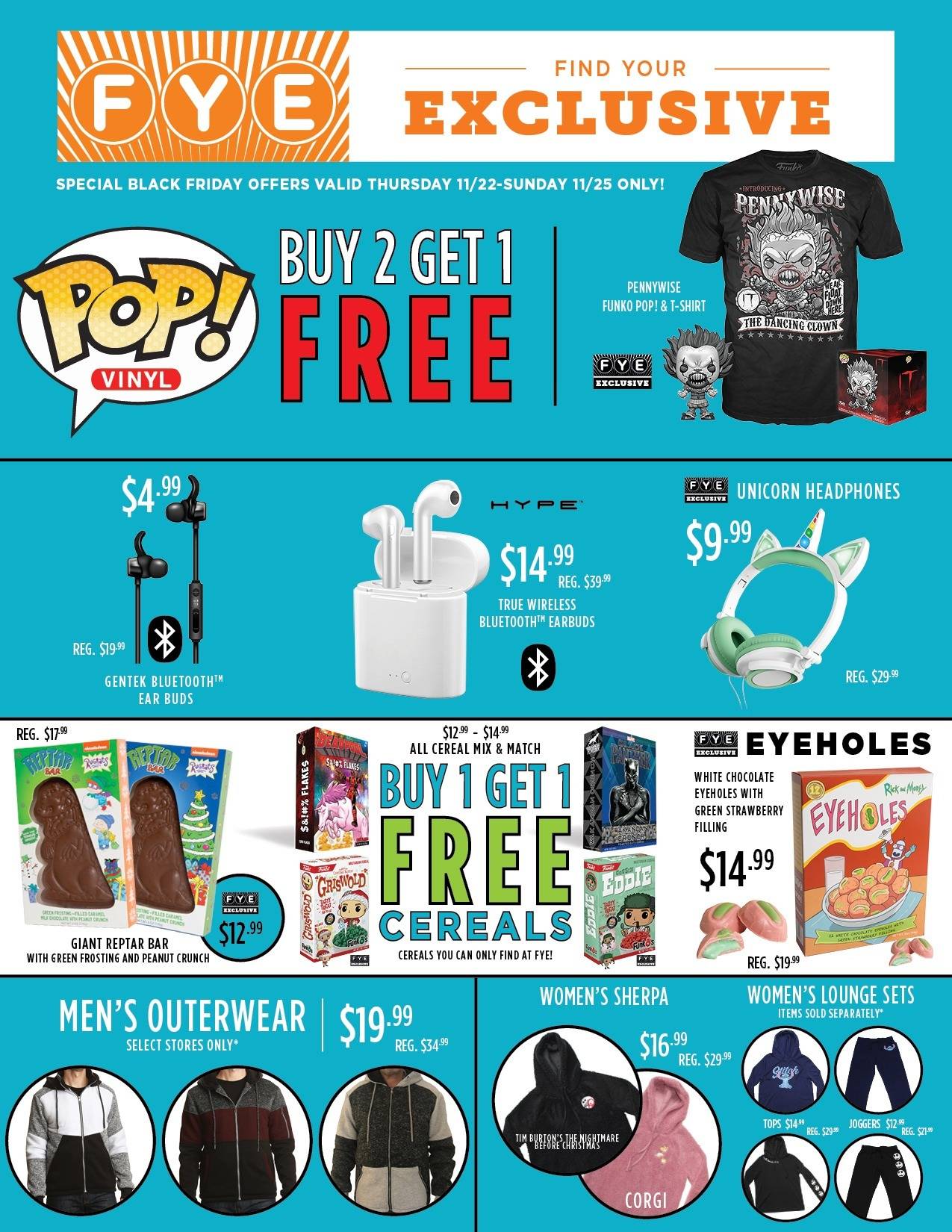 [mks_button size="large" title="BLACK FRIDAY @ FYE" style="rounded" url="https://www.fye.com/" target="_blank" bg_color="#333333″ txt_color="#FFFFFF" icon="fa-tags" icon_type="fa" nofollow="1″]