For those looking for gifts for gamers or those that wish to trade-in some of their games to score big on these deals, the GameStop Black Friday sale might be the place to shop this year.
GameStop 2017 Black Friday Ad
[/tps_header] [tps_title]Use your ← → (arrow) keys to browse ad scan[/tps_title]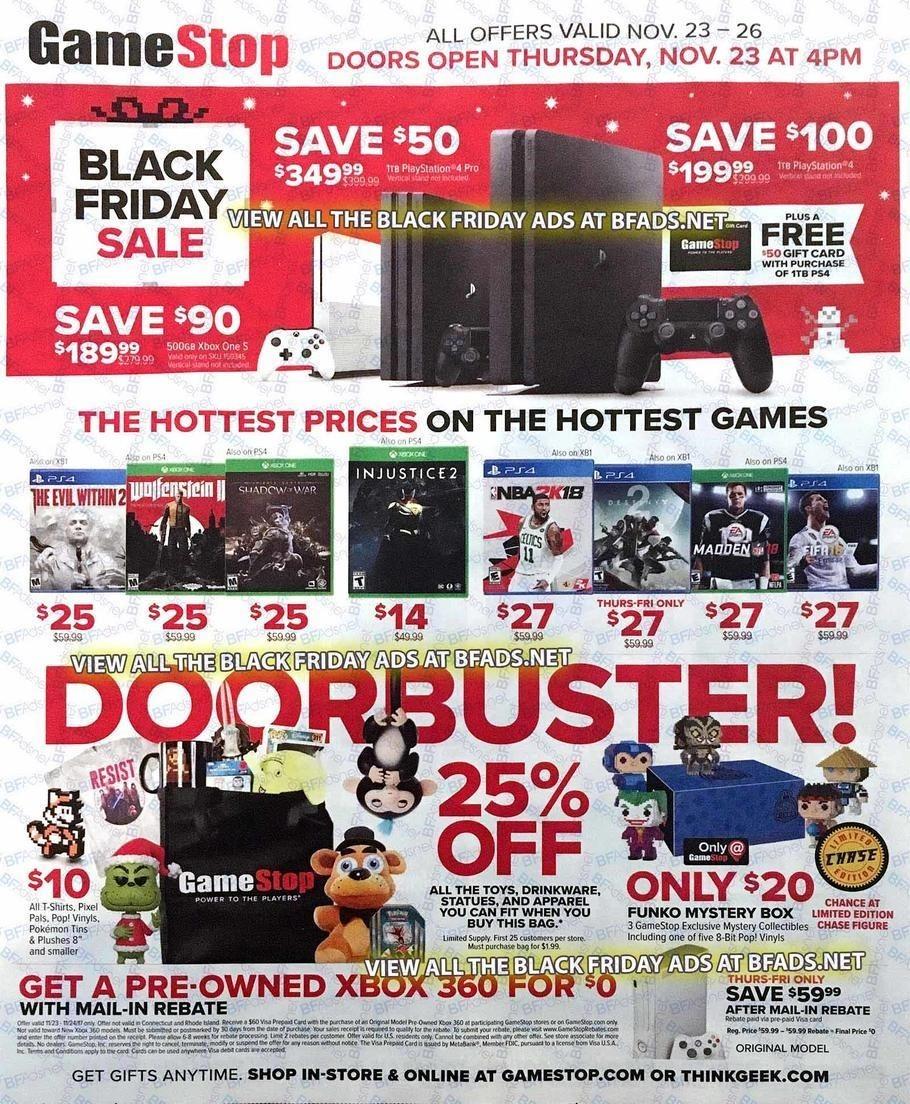 Our Favorite Deal: Get a pre-owned Xbox 360 for FREE! This offer is available after mail-in rebate. See page one for details.