Some of the deals featured in this ad are already available at Groupon.com/goods.
For those that wish to find deals on electronics and items for the home, the Groupon Goods Black Friday Bonanza might be a good place to shop to find everything on your Holiday list. With deals already released online, you can shop early this year!
Groupon Goods 2017 Black Friday Ad
[/tps_header] [tps_title]Use your ← → (arrow) keys to browse ad scan[/tps_title]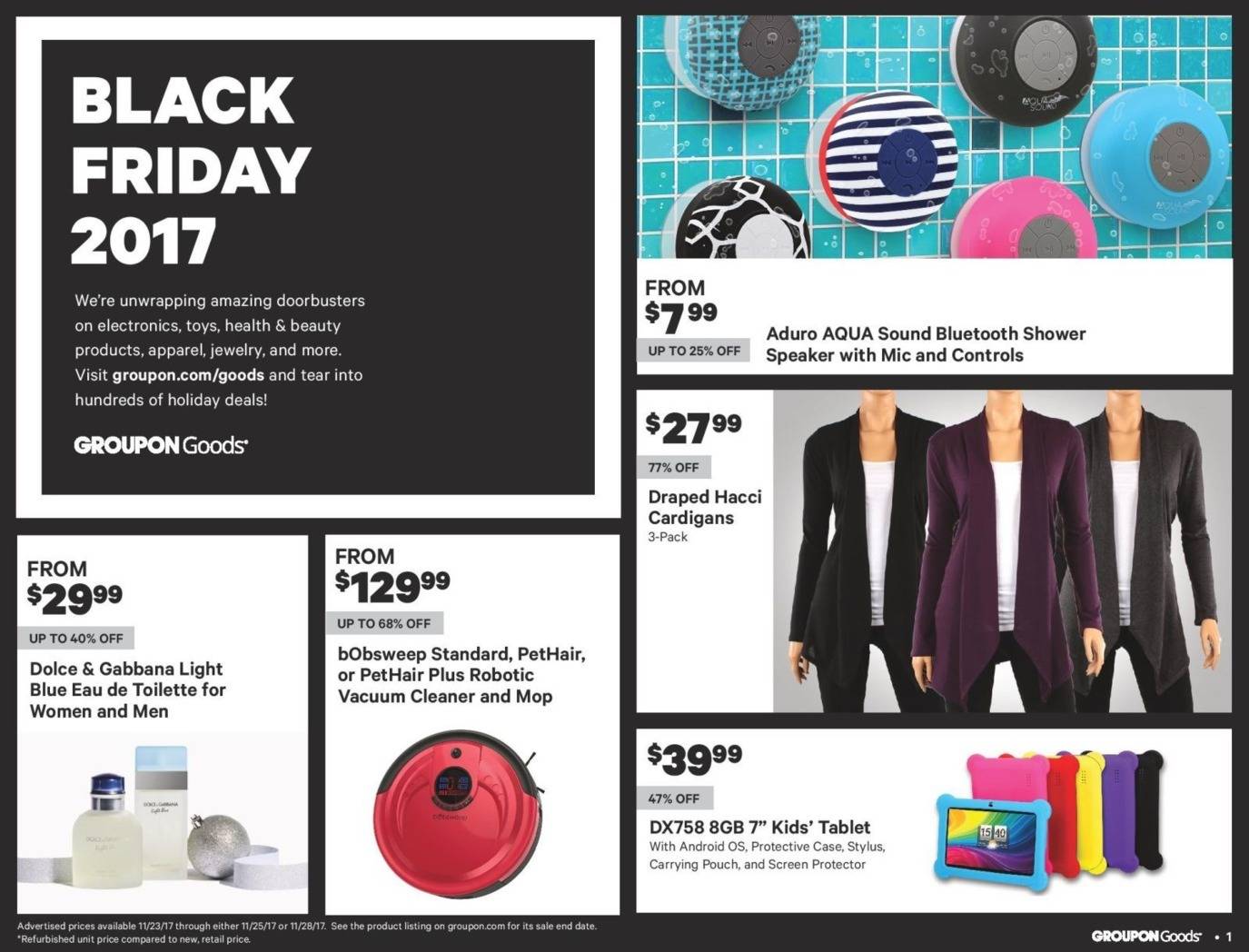 Our Favorite Deal: The Striker X Drone will be available for only $49.99 (50% off) during this sale. See page 6 for details.