The Black Friday sale at Half Price Books was recently leaked online. During their Black Friday sale, you can save 20% off everything in-store and online (valid 11/23 only). Stores will be closed on Thursday, November 22, but will reopen on Friday, November 23 at 9AM.
Those planning to purchase gift cards from November 1 thru December 24, will receive a $5 gift card with a $25 gift card purchase.
If you are looking to save on books, music or movies this Holiday season, the Black Friday sale at Half Price Books might be a good place to look first.
[mks_button size="large" title="BLACK FRIDAY @ HALF PRICE BOOKS" style="rounded" url="https://www.hpb.com/home" target="_blank" bg_color="#333333″ txt_color="#FFFFFF" icon="fa-tags" icon_type="fa" nofollow="1″]
Half Price Books 2017 Black Friday Ad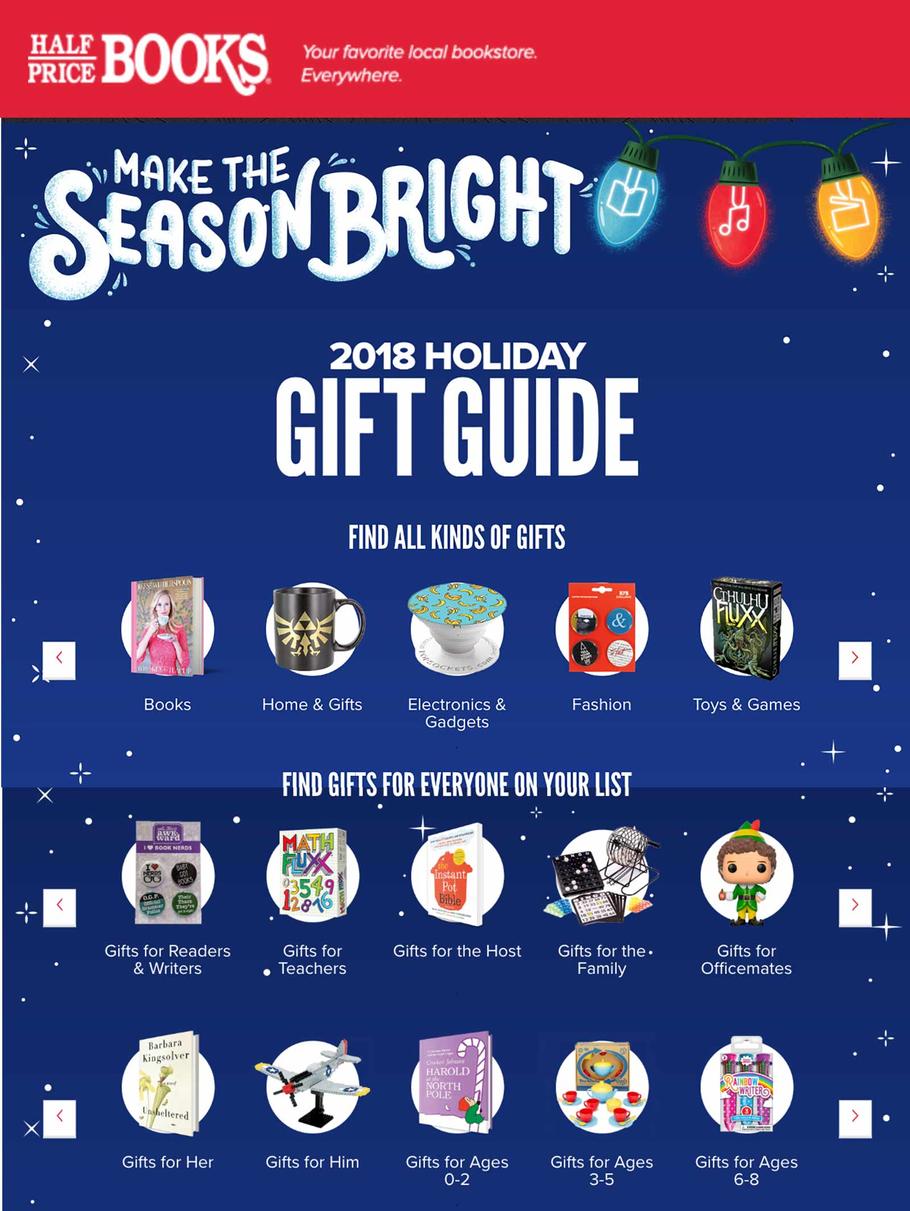 Freebie Alert: The first 100 customers to visit a Half Price Books location will get a free tote and $5 gift card. One lucky customer will get a tote bag with a $100 gift card. See page 2 of this Black Friday ad for details.

[mks_button size="large" title="BLACK FRIDAY @ HALF PRICE BOOKS" style="rounded" url="https://www.hpb.com/home" target="_blank" bg_color="#333333″ txt_color="#FFFFFF" icon="fa-tags" icon_type="fa" nofollow="1″]