The Black Friday sale at Half Price Books was recently leaked online. During their Black Friday sale, you can save 20% off everything in-store and online. Stores will be closed on Thursday, November 23, but will reopen on Friday, November 24. If you plan to shop online, use the coupon code BF2017 at checkout to receive your discount. Limit one coupon per account. See ad page 2 for sale exclusions.
If you are looking to save on books, music or movies this Holiday season, the Black Friday sale at Half Price Books might be a good place to look first.
Half Price Books 2017 Black Friday Ad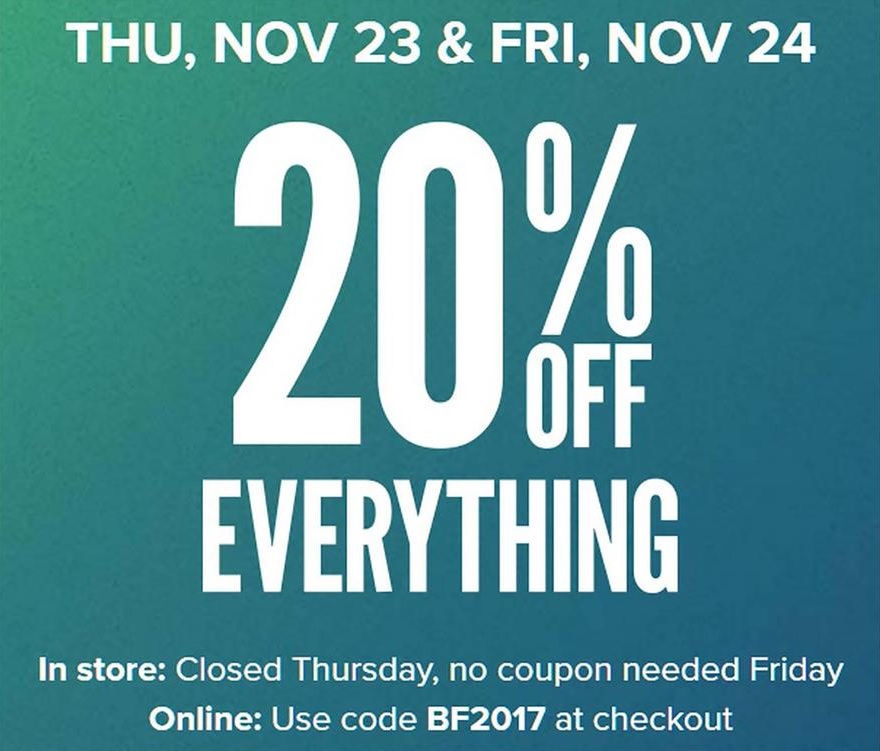 Freebie Alert: The first 100 customers to visit a Half Price Books location will get a free tote and $5 gift card. One lucky customer will get a tote bag with a $100 gift card.