The Black Friday sale at Half Price Books was recently leaked online. During their Book Friday sale, you can save 20% off your online order with the coupon code FRIDAY20 (restrictions may apply). Stores will be closed on Thursday, November 26th, but will reopen on Friday, November 29th at 11AM.
If you are looking to save on books, music or movies this Holiday season, the Black Friday sale at Half Price Books might be a good place to look first.
Half Price Books 2020 Black Friday Ad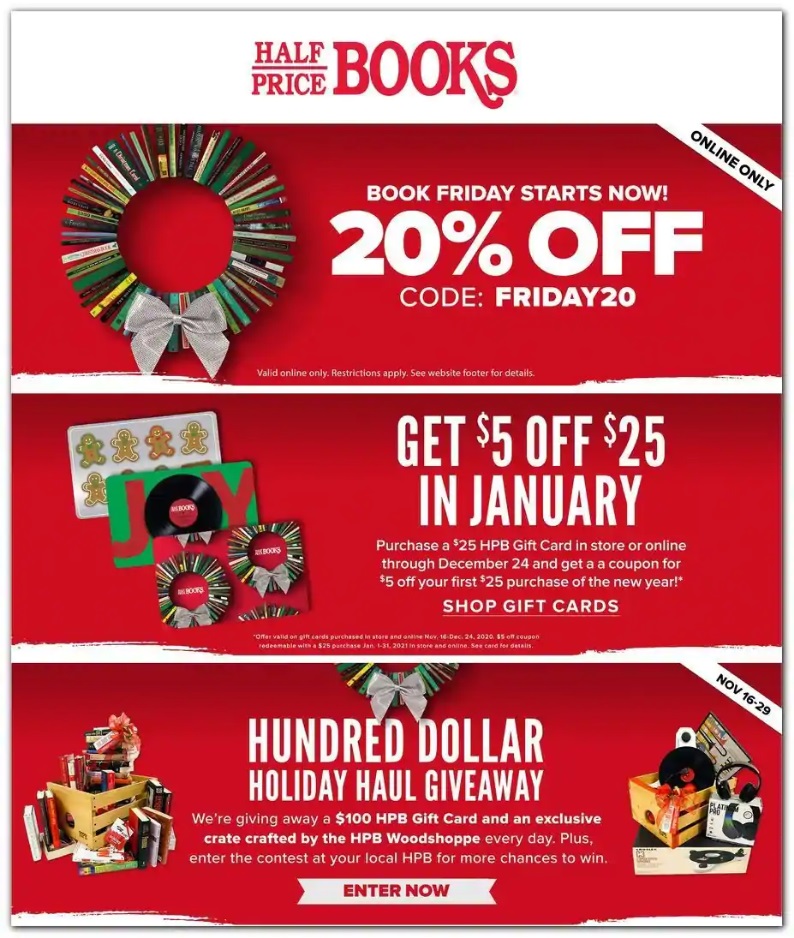 Now that you have viewed the Black Friday ad scan available at Half Price Books, what are some of the items you plan to grab during the sale? Share your favorite items in the comments section below.