For those that browse this ad and cannot find what they want or need, you might still be in luck as they will be offering hundreds of unadvertised specials. Some of the items featured in this ad offer savings up to 88% off retail prices. As with most retailers, quantities on all the deals featured in the ad will be limited. Also note, the second page of the ad mentions that they do not want shoppers lining up before 7AM nor do they want Black Friday shoppers camping out overnight.
For those looking for power tools and other DIY equipment this year, the Harbor Freight Tools Black Friday sale might be a good place to find what you want for less.
Harbor Freight Tools 2017 Black Friday Ad
[/tps_header] [tps_title]Use your ← → (arrow) keys to browse ad[/tps_title]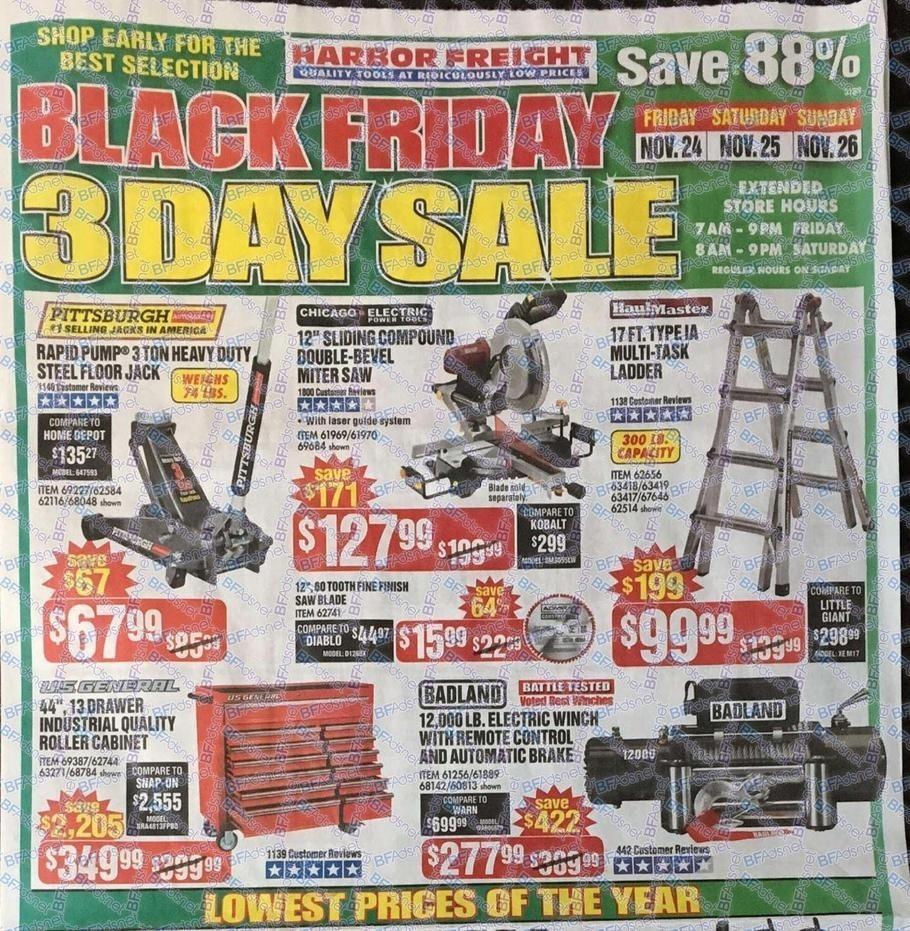 Our Favorite Deal: The Cobra 8 Channel Surveillance DVR with 4 HD Cameras and Mobile Monitoring Capabilities will be only $197.99 during this sale. You save 24% off the current price ($259.99) for this item. This was recently available for $289.99 at Newegg, so this Black Friday price is the best price we have seen for this surveillance system online. See page 2 for this deal.