During this sale, for every $50 spent between November 20-25 you will receive a coupon worth $15 in Kohl's cash that can be redeemed between November 26 – December 6 (see page 62 for details). This offer only happens once a year. As with most retailers, quantities on all the doorbuster deals are limited and may sell-out fast.
You can start your Black Friday shopping early at Kohls.com starting Monday, November 20.
For those looking deals on apparel or gifts for everyone on your Holiday list, the Kohl's Black Friday sale might be worth checking out.
Kohl's 2017 Black Friday Ad
[/tps_header] [tps_title]Use your ← → (arrow) keys to browse ad scan[/tps_title]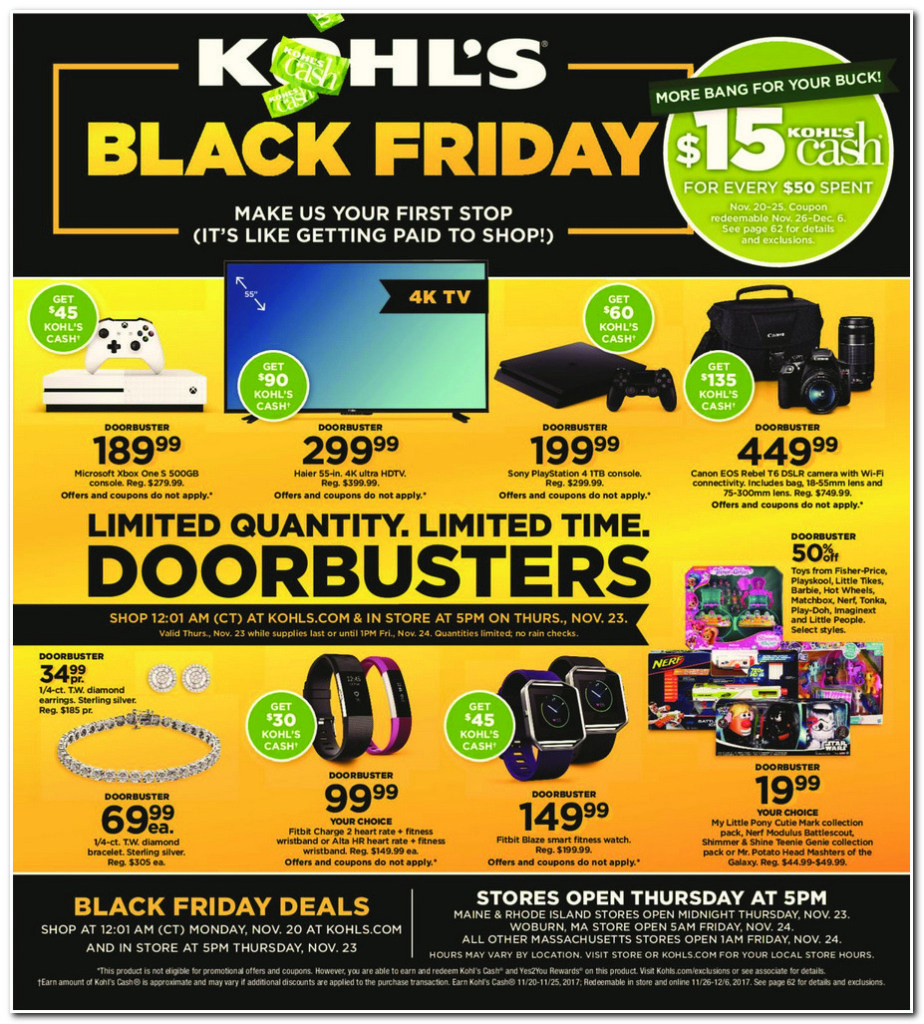 Our Favorite Deal: You can get the Microsoft Xbox One S gaming console for only $189.99 (reg. $279.99). Not only do you save 32% off the retail price for this gaming console, you will also receive $45 Kohl's cash.