The Kohl's 2016 Black Friday Ad was recently published online and features in-store doorbuster deals and online Black Friday deals. The sixty-four (64) page ad features a wide variety of items including electronics, toys, jewelry, apparel, footwear and so much more. Doors open to Black Friday shoppers at 6PM Thursday, November 24. Hours may vary by location so be sure to visit Kohls.com for your local store hours.
During this sale, for every $50 spent between November 21-26 you will receive a coupon worth $15 in Kohl's cash that can be redeemed between November 27 – December 5 (see page 62 for details). This offer only happens once a year. As with most retailers, quantities on all the doorbuster deals are limited and may sell-out fast.
You can start your Black Friday shopping early at Kohls.com starting Monday, November 21.
For those looking deals on apparel or gifts for everyone on your Holiday list, the Kohl's Black Friday sale might be worth checking out.
Kohl's 2016 Black Friday Ad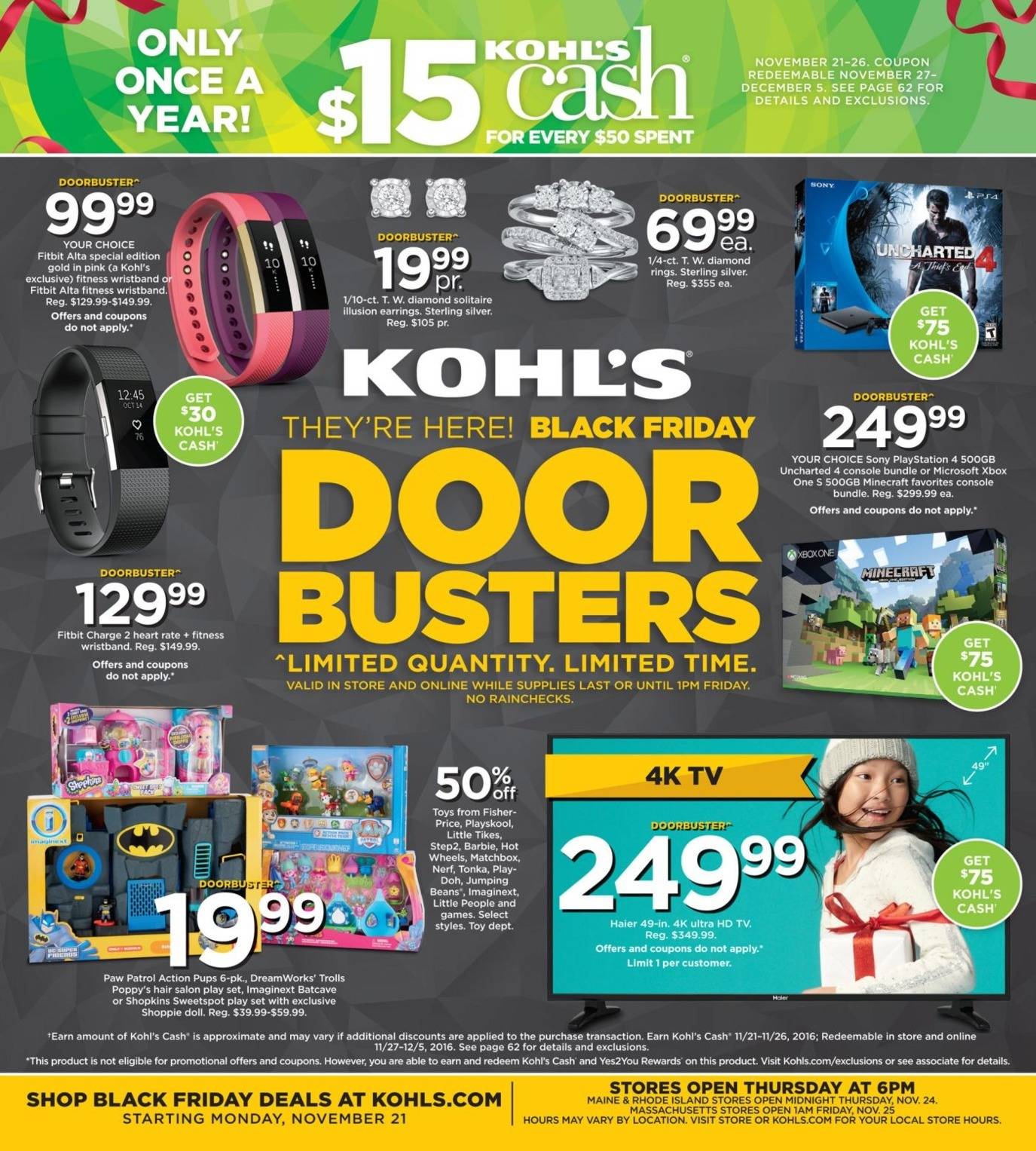 Our Favorite Deal: The Sony PlayStation 4 500GB Uncharted 4 Console Bundle and the Microsoft Xbox One S 500GB Minecraft Bundle will be $249.99 (reg. $299.99) during this sale. These console deals might not necessarily be the lowest price compared to other gaming console offers, it's the $75 in Kohl's cash that you will receive that makes these deals great. We also like the Haier 49UF2500 49-Inch Ultra HDTV for only $249.99 (reg. $349.99). You save 29% off the retail price for this television, plus it's the lowest price we could find online for this specific model.