For those that want to upgrade their electronics this year, the MacMall Black Friday sale might be a great place to shop this year.
MacMall 2017 Black Friday Ad
[/tps_header] [tps_title]Use your ← → (arrow) keys to browse ad scan[/tps_title]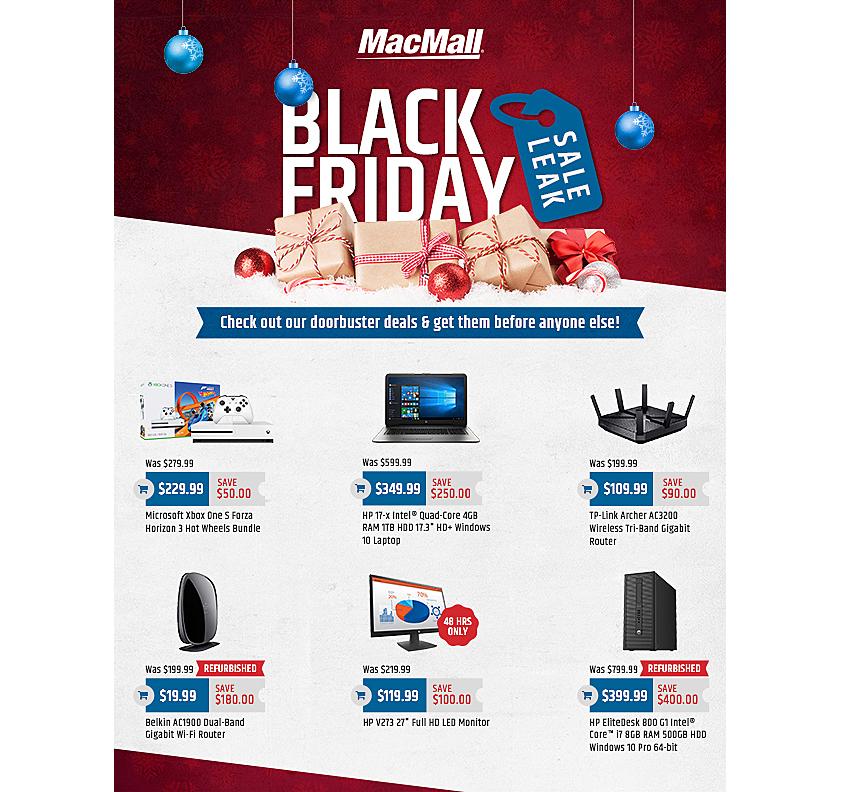 Our Favorite Deal: The Huawei MateBook Intel Core m5 8GB RAM 12″ QHD Windows 10 Tablet was originally $899.99 and will be available for $399.99 during this sale. See page 2 for details.