The PC Richard & Son 2017 Black Friday ad was recently published online with details about their upcoming Black Friday sale. The twelve (12) page ad features deals from a variety of shopping categories including televisions, electronics, furniture, computers, drones and so much more. Doors will open to Black Friday shoppers at 7AM Friday, November 24th. Stores will be closed on Thanksgiving Day.
For those looking for deals on electronics this Holiday, the PC Richard & Son Black Friday sale might be worth checking out.
PC Richard & Son 2017 Black Friday Ad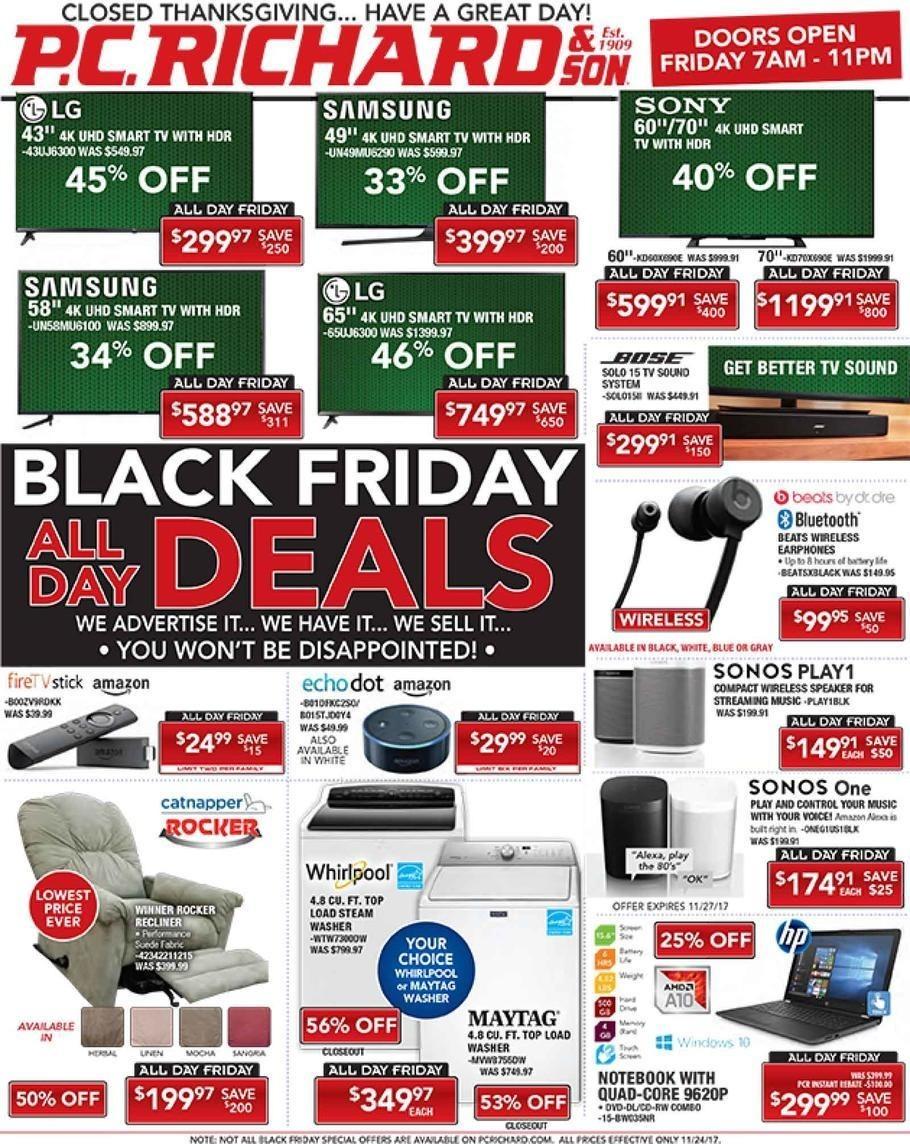 Our Favorite Deal: Get the HP Desktop Bundle for only $364.99 (23% off) during this sale. See page 5 for offer details.