PepBoys.com
for more information on these deals.
For those looking to save automotive parts & accessories, the Pep Boys Black Friday sale will be a great place to find what you need.
Pep Boys 2017 Black Friday Ad
[/tps_header] [tps_title]Use your ← → (arrow) keys to browse ad scan[/tps_title]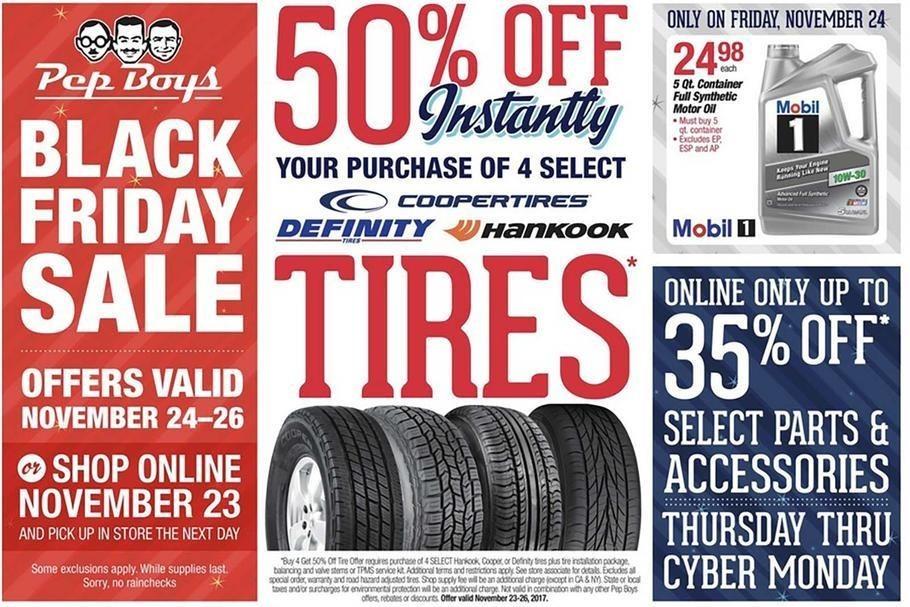 Our Favorite Deal: Take $50 off a Wagner Premium Brake Service Package with the coupon on page 7. We also like the $14 mail-in rebates on Castrol, Pennzoil and Valvoline Motor Oil (see page 2 for offer details).