For those looking for stocking stuffers for their pets, the Petco Black Friday sale will probably be a great place to find some inexpensive gifts for your pets this Holiday.
Petco 2017 Black Friday Ad
[/tps_header] [tps_title]Use your ← → (arrow) keys to browse ad scan[/tps_title]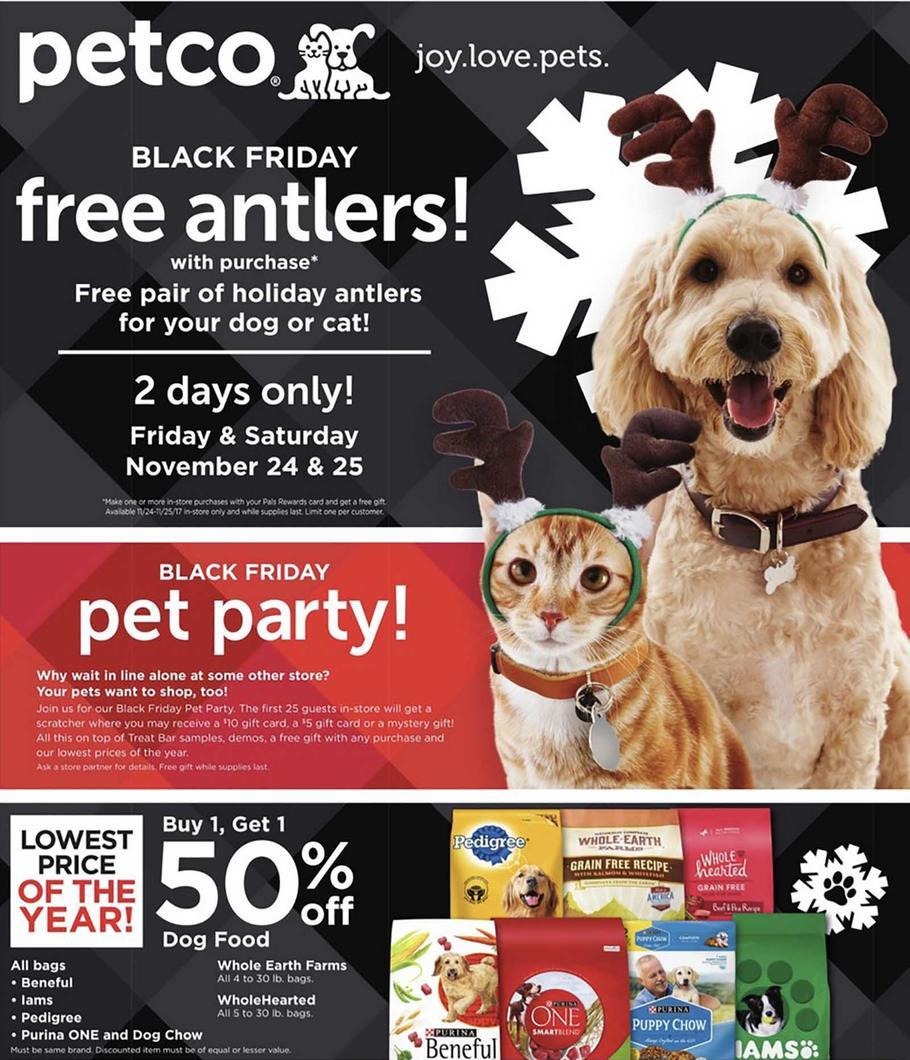 Our Favorite Deal: During this sale there will be a freebie offered when you make a qualifying purchase with your Pals Rewards card on Friday (11/24). The free gift is a pair of holiday antlers for your dog or cat (see page 1). Limit one per customer. Available in-store only. We also like the Buy One, Get One 50% off offered on dog food.