The early release of Black Friday ads is beginning to accelerate as a number of retailers have leaked their Black Friday ads, including Petco. The four (4) page ad contains a wide variety of deals mostly on cat & dog toys, cat & dog beds, cat furniture, reptiles and fish for your aquarium. The sale kicks off on Friday, November 23rd, with store hours varying by location. This is a two day sale, so deals will end on Saturday, November 24th.
For those looking for stocking stuffers for their pets, the Petco Black Friday sale will probably be a great place to find some inexpensive gifts for your pets this Holiday.
[mks_button size="large" title="BLACK FRIDAY @ PETCO" style="rounded" url="https://www.petco.com/shop/en/petcostore" target="_blank" bg_color="#333333″ txt_color="#FFFFFF" icon="fa-tags" icon_type="fa" nofollow="1″]
Petco 2018 Black Friday Ad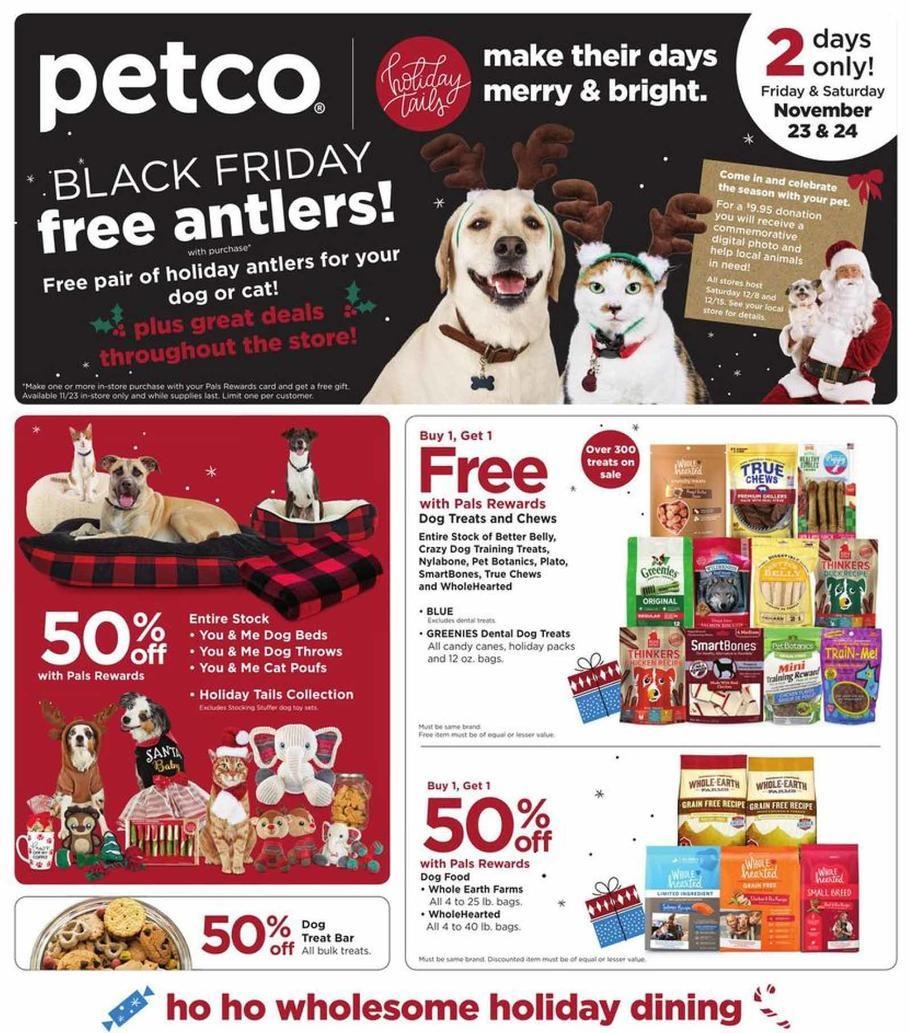 Our Favorite Deal: During this sale there will be a freebie offered when you make a qualifying purchase with your Pals Rewards card on Friday (11/24). The free gift is a pair of holiday antlers for your dog or cat (see page 1). Limit one per customer. Available in-store only. We also like the Buy One, Get One 50% off offered on dog food.

[mks_button size="large" title="BLACK FRIDAY @ PETCO" style="rounded" url="https://www.petco.com/shop/en/petcostore" target="_blank" bg_color="#333333″ txt_color="#FFFFFF" icon="fa-tags" icon_type="fa" nofollow="1″]