For those wishing to save on dog & cat toys and treats, the Petsmart Black Friday sale might be a great place to grab what you need.
Petsmart 2017 Black Friday Ad
[/tps_header] [tps_title]Use your ← → (arrow) keys to browse ad scan[/tps_title]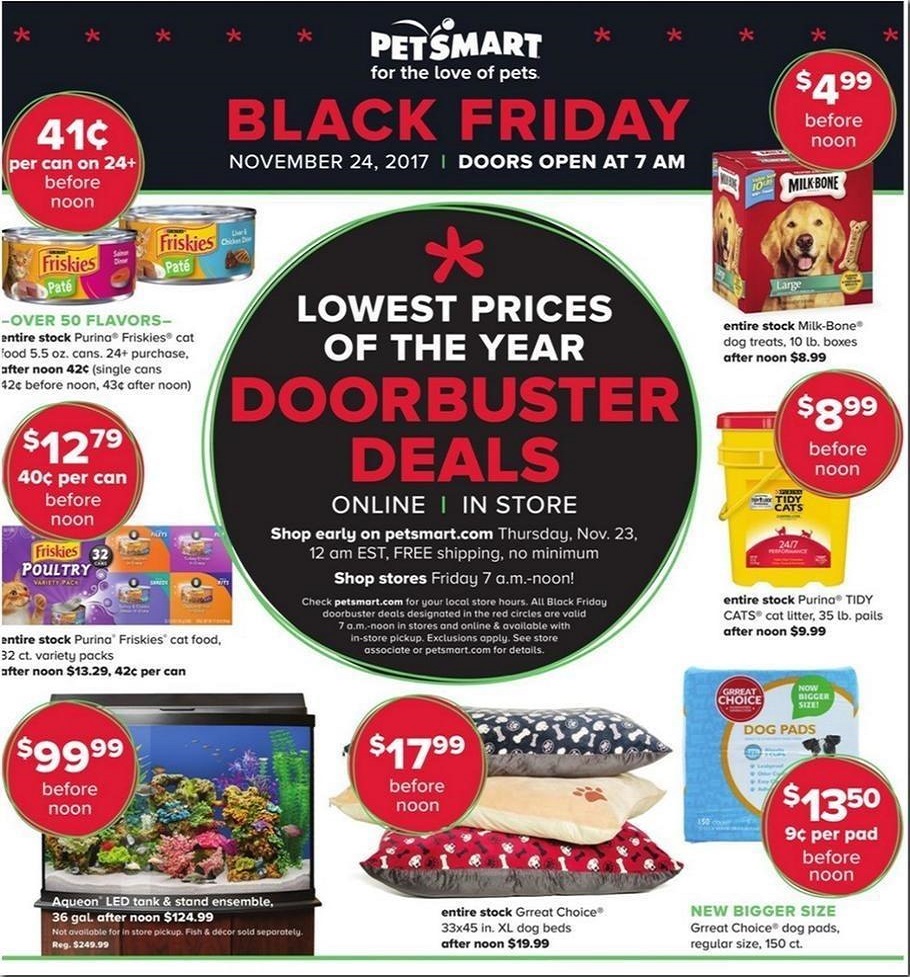 What We Like: Save 50% off over 250 dog treats with your PetPerks (see page 3). Plus, get buy one, get one FREE on select cat food brands (see page 4).