The 2018 Puritan's Pride Black Friday ad scan recently surfaced online featuring deals up to 85% off top sellers. This sale runs thru November 26th with different coupon code offers scheduled each day.
For those looking for vitamins and supplement deals this Holiday season, the Puritan's Pride Black Friday sale might be worth checking out.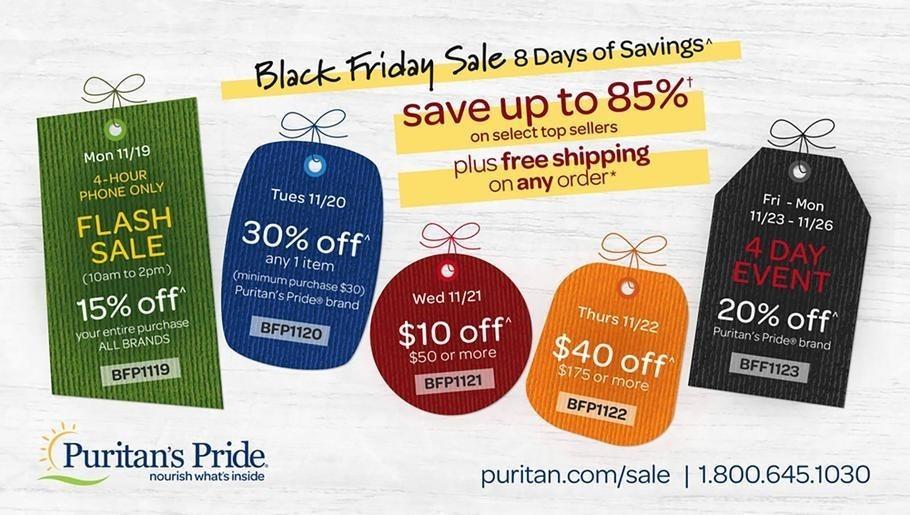 Now that you have viewed the Black Friday deals available at Puritan's Pride, what are some of the items you plan to grab during this sale? Share your favorite deals with our readers.