A few of the deals featured in this ad are accompanied by freebie offers, so be sure to check those out. Plus, free shipping is being offered above $20. As with most retailers, quantities are limited and may sell-out quickly.
For those hobbyists looking for a new gadget this year, the RadioShack Black Friday sale might be a good place to find what you want.
RadioShack 2016 Black Friday Ad
[/tps_header] [tps_title]Use your ← → (arrow) keys to browse ad scan[/tps_title]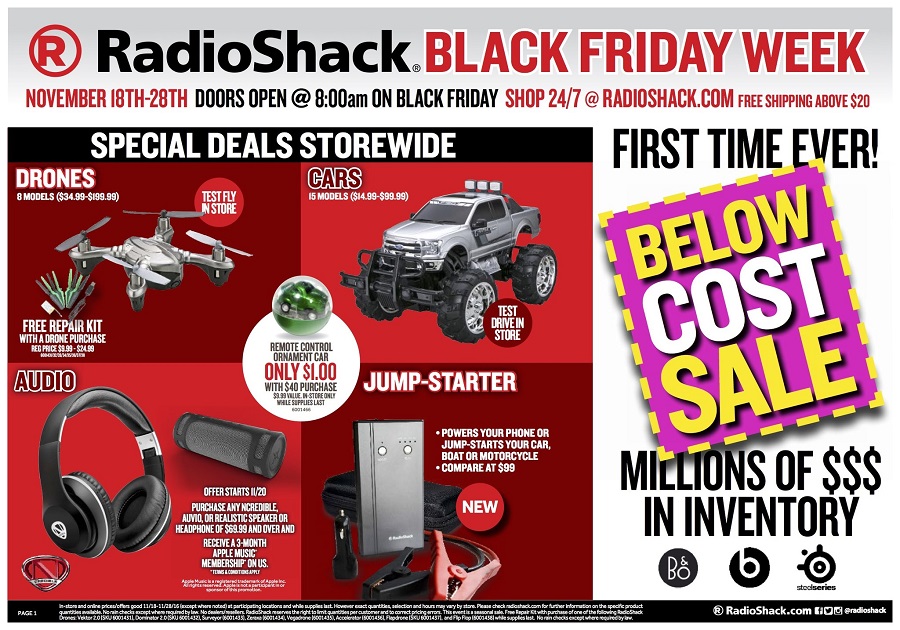 Our Favorite Deal: The RadioShack Vegadrone Video Streaming HD Camera Drone (page 2) will be $152.99 (reg. $169.99) during this sale. You save 10% off the retail price for this video drone, plus, it ships free.