The 2017 Rite Aid Black Friday ad recently surfaced online. Rite Aid is opening their doors to Black Friday shoppers on Thursday, November 23. The Black Friday 3 Day Sale at Rite Aid will continue until Saturday, November 25. The eight page ad contains a wide variety of deals on snacks, beverages, beauty products, toys & games, and other household items. The prices for these deals will be available online as well, so if you cannot make it over the weekend, shop their site after you finished off your turkey dinner for some early deals. Plus, those that shop online may be eligible for 30% off their order (see page 8 with details about this offer).
For those looking for cheap snacks and household essentials, the Rite Aid Black Friday sale might be a good place to find what you want for less.
Rite Aid 2017 Black Friday Ad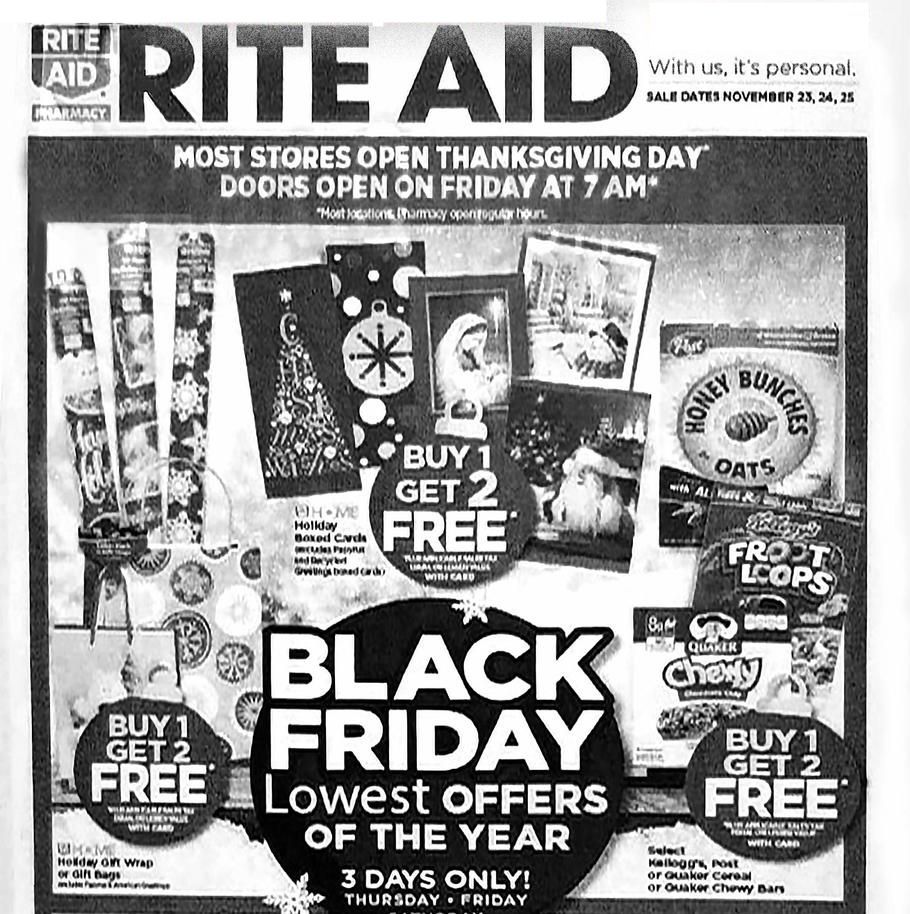 Our Favorite Deal: For those with a sweet tooth, Rite Aid is offering a buy 1, get 2 free offer on Russell Stover Chocolates and other candy (see page 2). We also like the 2 for $6 offer on Revlon lipstick and nail polish (see page 4).