For those looking for cheap snacks and household essentials, the Rite Aid Black Friday sale might be a good place to find what you want for less.
Rite Aid 2017 Black Friday Ad
[/tps_header] [tps_title]Use your ← → (arrow) keys to browse ad[/tps_title]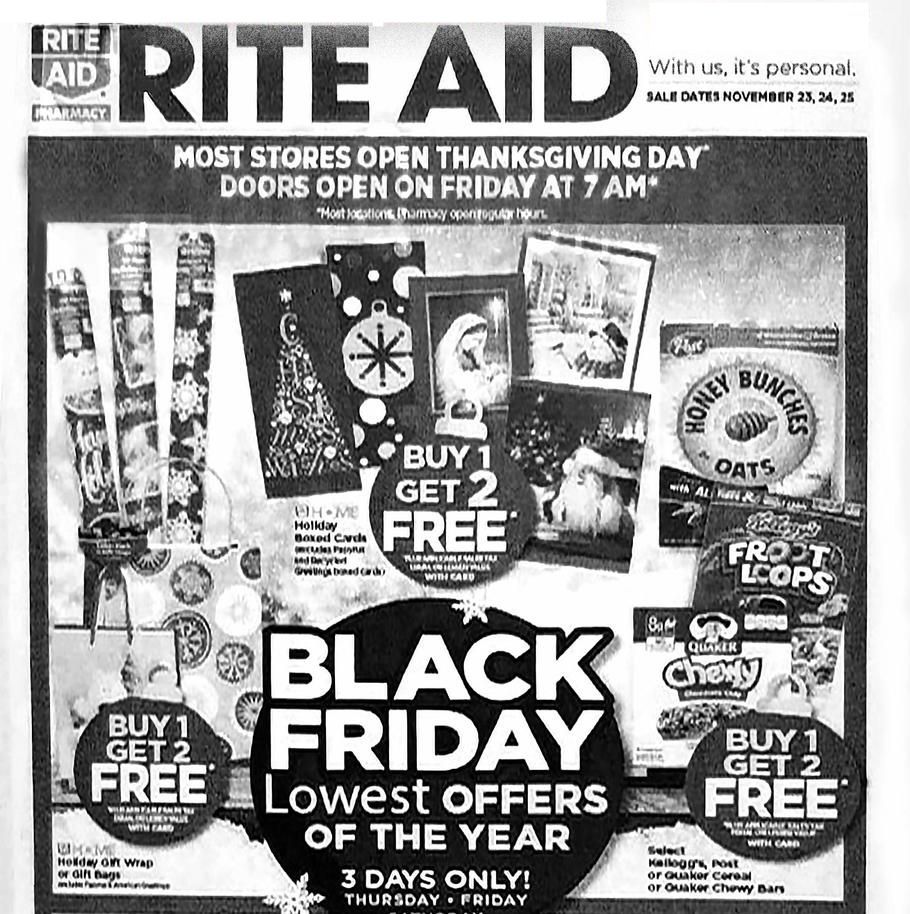 Our Favorite Deal: For those with a sweet tooth, Rite Aid is offering a buy 1, get 2 free offer on Russell Stover Chocolates and other candy (see page 2). We also like the 2 for $6 offer on Revlon lipstick and nail polish (see page 4).