The Shopko 2018 Black Friday Ad was recently published online and features in-store doorbuster deals and online Black Friday deals. The sixty-four (64) page ad features a wide variety of items including electronics, toys, jewelry, apparel, footwear and so much more. Doors open to Black Friday shoppers at 2PM Thursday, November 22nd. and will stay open until 2PM Friday, November 23rd.
The first 100 customers will receive a free $15 Holiday bonus card to use between December 1st-24th. On Saturday (11/24), the first 100 customers will receive a $10 off your $10 home or clothing purchase.
You can start your Black Friday shopping early at Shopko.com starting Wednesday, November 21st.
For those looking for deals on apparel or gifts for everyone on your Holiday list, the Shopko Black Friday sale might be worth checking out.
Shopko 2018 Black Friday Ad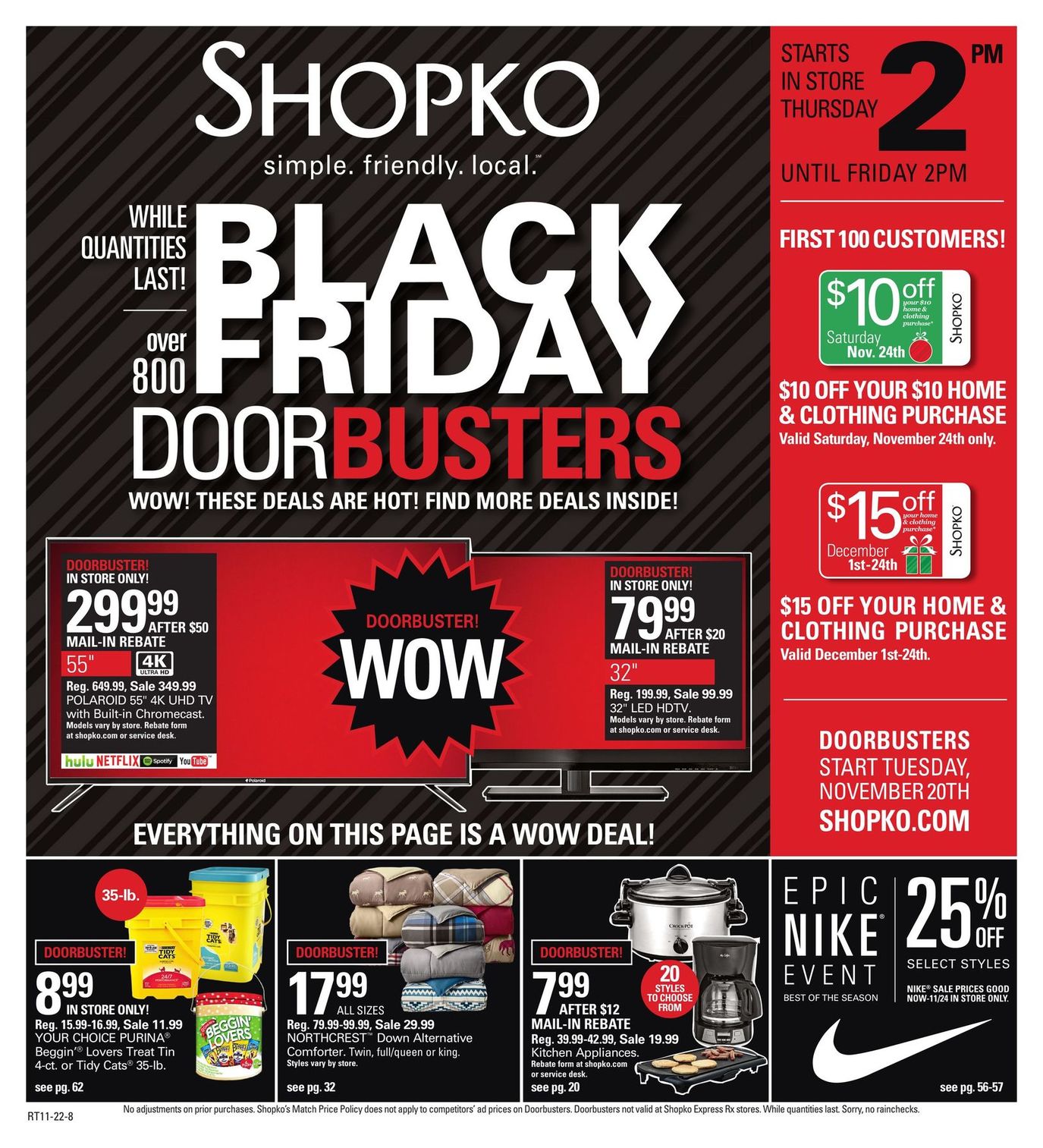 Our Favorite Deal: We like the buy one, get one FREE on select board games including Yeti in My Spaghetti and Don't Rock the Boat. See page 12 for details.