The ThinkGeek Black Friday ad scan recently surfaced online and features 40% off 75 gifts. The one page ad showcases eight deals available during this sale including the R2-D2 USB Car Charger ($23.99) and the Flux Capacitor USB Car Charger ($14.99). Deals are available online only from November 26 (Thursday) thru November 28 (Saturday).
If you are shopping for a "geek" this Holiday season, find the perfect gift during the ThinkGeek Black Friday sale.
ThinkGeek 2015 Black Friday Ad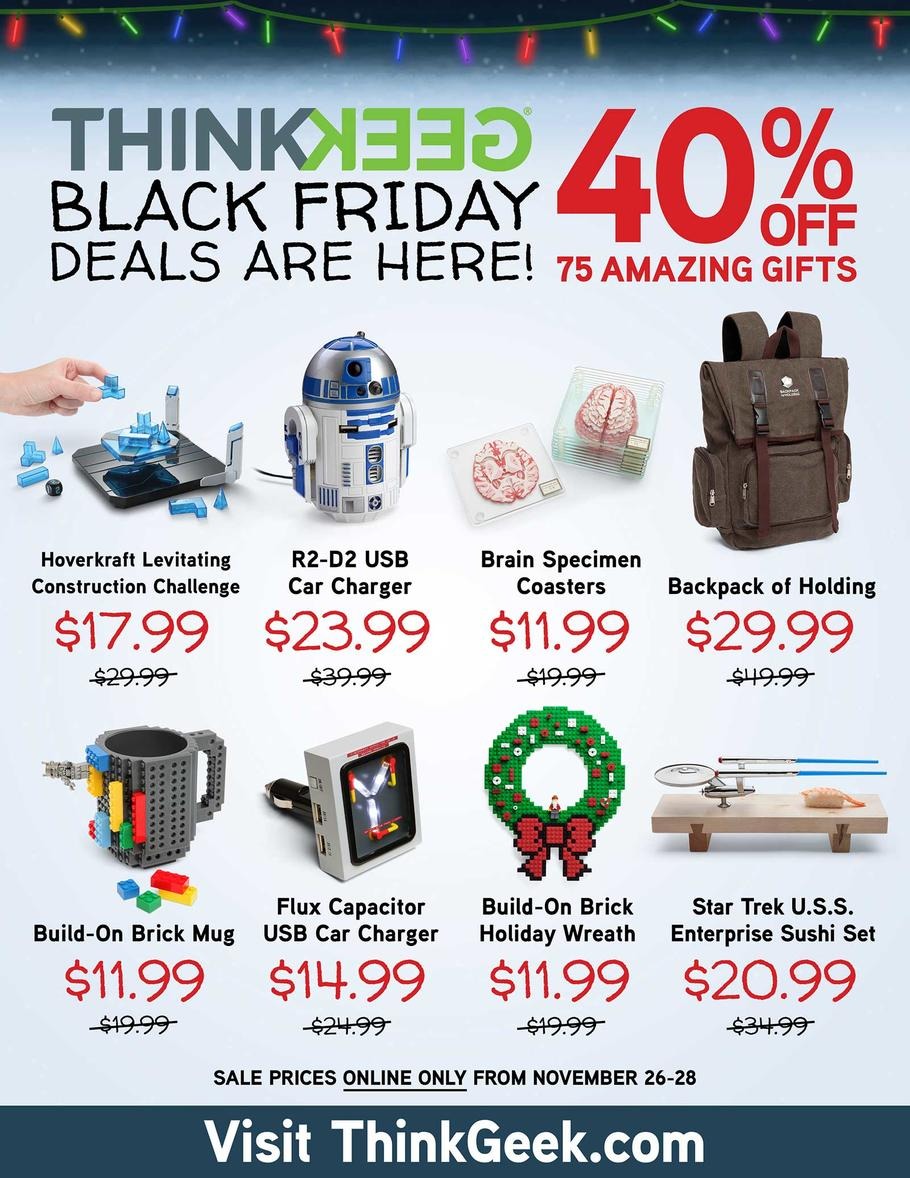 Our Favorite Deal: The Star Trek U.S.S. Enterprise Sushi Set drops from $34.99 to just $20.99 during this sale. You save 40% off the retail price for this item.